OPEN CALLS AND POSSIBILITIES OF COLLABORATION
---
HORIZON 2020
H2020 – Virtual museums and social platform on European digital heritage, memory, identity and cultural interaction
Deadline: 04-02-2016
---
H2020 – European cultural heritage, access and analysis for a richer interpretation of the past
Deadline: 02-02-2017
---
EMPLOYMENT AND SOCIAL INNOVATION (EASI)
VP/2015/011 – Call for proposals for social policy innovations supporting reforms in social services
Deadline: 3rd of December 2015 (Postponed)
---
INTERREG MED
Opening of the call for Horizontal projects under Interreg MED Programme
Deadline: 11th January 2016 at noon (GMT +1).
---
ERASMUS+
Decentralized actions
KA2 Strategic Partnerships in training and education
Deadline: 31 March 2016
---
KA2 Strategic Partnerships in Youth and KA3 Structured Dialogue in Youth
Deadlines: 2 February 2016, 26 April 2016, 4 October 2016
---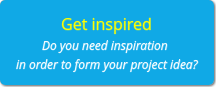 In case that you are preparing a project proposal feel free to get inspired by our previous projects and products.
About iED
---
The Institute of Entrepreneurship Development (iED) is a Greek NGO committed to the promotion of innovation and the enhancing of the spirit of entrepreneurship.