- TARGET GROUPS -
We help our partners monitor their business and manage their EU Projects
SMEs & Companies
SMEs and companies who need to measure the performance of their personnel
Project Managers
Project managers who need to measure and evaluate the performance of an EU project
- FULLY CUSTOMIZED SOFTWARE FOR -
Personnel Assessment
Evaluate the competences of your personnel with different objective approaches and according to the latest HRM updates and trends.
It can be developed according to the unique and specific needs of any kind of business.
It helps you to assess the work performance of your existing personnel.
You can set up specific objectives and watch their fulfillment.
It can be correlated with a rewarding system.
Employee Satisfaction
The main aim of the service is to facilitate the business in terms of its human resource management by assessing the satisfaction of personnel and per yielding group.
Monitoring of personnel satisfaction with the use of simple and effective means.
Potential for the development of business through the guarantee of personnel satisfaction.
EU Project's Evaluation
The aim of the evaluation in an EU project is to monitor the implementation of it and to propose a plan for remedial action if the goals of the project are not met.
Performance efficiency – No need to develop your quality assurance/evaluation plan from the scratch.
Management efficiency – No need to send hundreds of e-mails about the completion of questionnaires.
Time efficiency – The evaluation results are calculated automatically. No need for calculations and graphics.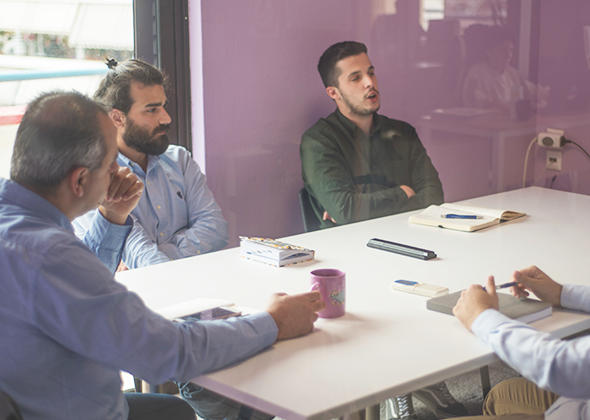 - OUR WORK -
With our work, personnel appraisal is done, the right way
- GET SUPPORT IN PERFORMANCE MANAGEMENT -
We would be happy to discuss your need and support you.
Contact us