iED as a reliable Partner in Erasmus+ Projects
Are you interested in:
actions and activities in the fields of education, training and youth.
Innovation, on-going consultancy, support and strategic visioning for the enhancing of the spirit of entrepreneurship.

Start-up assistance, business guidance through all stages of operation & custom made training solutions enhance the viability & potential of SMEs.
Measures targeted at local and regional development though the mapping of available resources and the maximizing of the potential.

Learning design and development, online application, custom learning solutions and placing education and training in a virtual environment.
Investing in comprehensive career guidance and lifelong consultancy.

Diagnosing the training needs, developing of training curricula and customized training courses.

Facilitating youth inclusion and participation in all walks of life.
Products
Available innovative products to be utilized by any interested organization, such as: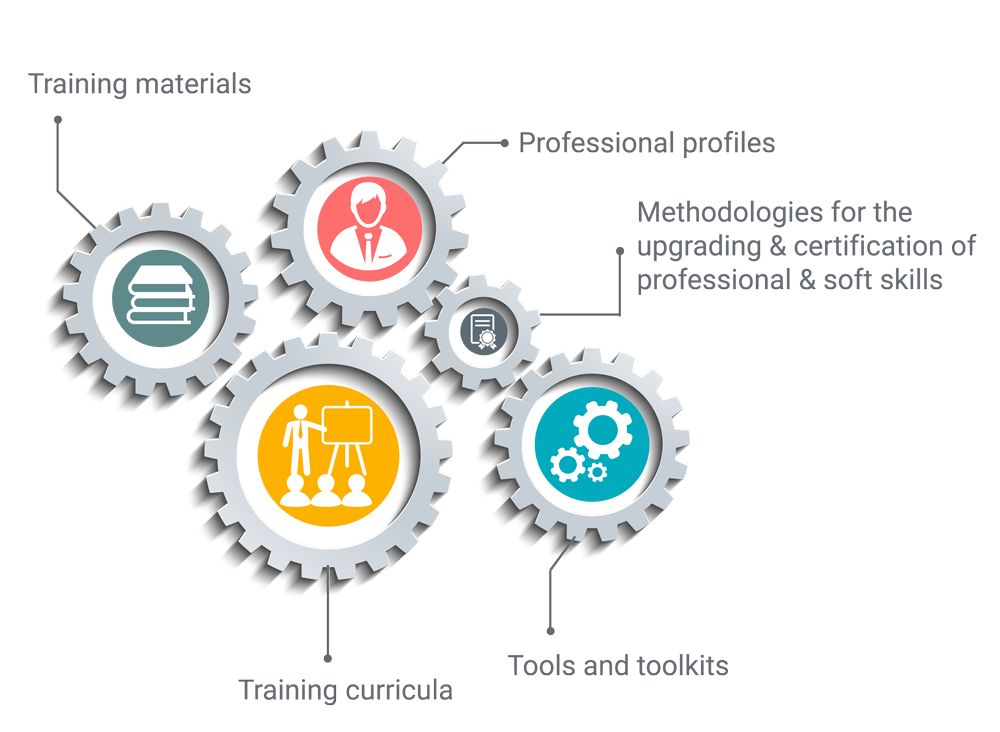 Our Experience
We have participated in the planning, implementation and evaluation of more than 100 National and European projects, something which gave us a unique insight in the practical aspects of implementing large scale co-funded projects.
Institute of Entrepreneurship Development [IED]
Full official name of partner organization and acronym
Not for profit, Private Organization
Official legal status or form
9/10-3-05
Official registration No
60 Ir. Politechniou str., 41335, Larissa, Greece
Full official address
EL999152155
VAT number
Our PIC Number is: 998069182
Download our Erasmus+ Profile
Let's build a partnership!
Let's build a transnational partnership and share innovative practices.
iED as a reliable Partner in Erasmus+ Projects