StartApp
Starting with Apprenticeship. Sustainable strategies for recruiting young people interested in in-company training
The project supports small and medium sized businesses (SME) in intensifying their commitment to in-company training. As to this purpose, the project provides solutions for the recruitment of young people interested in in-company training. Focus are methods of acquisition, selection and integration of young people during the first phase of their staff membership in the company. Requirements towards recruitment of apprentices have recently increased significantly. Changes in demographics and in educational careers as well as resulting skills shortages are main reasons. Increasingly, enterprises do not succeed in winning young people for in-company training. Simultaneously, each year a significant number of people interested in in-company training remains without vocational training opportunity. Apart from matching issues, insufficient recruitment strategies are often responsible for these problems. Therefore, the project tackles this issue. It supports enterprises in successfully adapting recruitment strategies and methods according to current frame conditions. Focus hereby is the optimisation of planning, implementation and evaluation of apprentice recruitment. The project develops solutions which facilitate both, the integration of young people in in-company training and their retainment as future skilled employees. SME are also supported in promoting in-company as appealing training option.
Full title: Starting with Apprenticeship. Sustainable strategies for recruiting young people interested in in-company training
Start: 01/09/2014
Finish: 30/08/2016
Programme: ERASMUS+
Sub-Programme: Key Action 2 – Strategic Partnerships
Website: http://startapp-project.eu/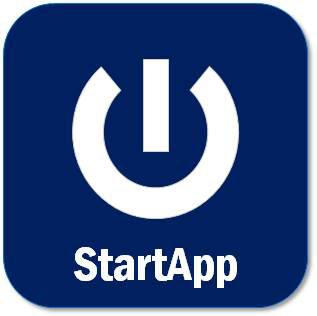 Apprenticeship Activation Manual
This brochure is geared toward companies that have a general interest in offering training but have not yet taken a deeper look at the issue.
Read More…
Good practices manual for recruiting trainees
The manual presents the experiences of a number of companies that have achieved this in an exemplary manner. Eleven positive case studies from four European countries (Germany, Austria, Greece and Poland) describe innovative ways of recruiting trainees.
Read More…
Recruitment Handbook for SMEs
The handbook is a guide for companies that want to make their trainee recruitment capable of addressing the current challenges in the training market.
Read More…
k.o.s GmbH, Germany
ABB Training Center GmbH & Co. KG Heidelberg, Germany
Austrian Institute for Research on Vocational Training, Austria
Polish Association of Construction Industry Employers, Poland
This project has been funded with support from the European Commission.
This publication reflects the views only of the author, and the Commission cannot be held responsible for any use which may be made of the information contained therein.


StartApp