Discover the funding opportunities under the Erasmus+ Youth Key Action 1 program
A few words about the training course
Brief introduction to training
Erasmus+ is the EU's programme to support education, training, youth and sport in Europe. Its budget of €14.7 billion will provide opportunities for over 4 million Europeans to study, train, gain experience, and volunteer abroad.
Set to last until 2020, Erasmus+ doesn't just have opportunities for students. Merging seven prior programmes, it has opportunities for a wide variety of individuals and organisations.
Do you need some help with your project proposal? We organize a webinar on writing proposal for Erasmus+ Youth Key Action 1 – Youth Exchange and Training Course.
---
What will you learn?
to learn about the philosophy of Erasmus+ Youth
to understand the essential of project planning
to prepare and to develop a project
to actively engage young people in the development of the proposal
---
Who is the course for?
Youth workers, Youth leaders, Team leaders, Youth volunteers, Members of organizations. In general, this webinar is for anyone thinking of applying for an Erasmus+ Youth, Key Action 1, Youth Exchange and Training Course project.
---
Duration (hours or days)
05/07 – 3 hours starting from 10:00 to 13:00 (CET time)
The AGENDA of the training course!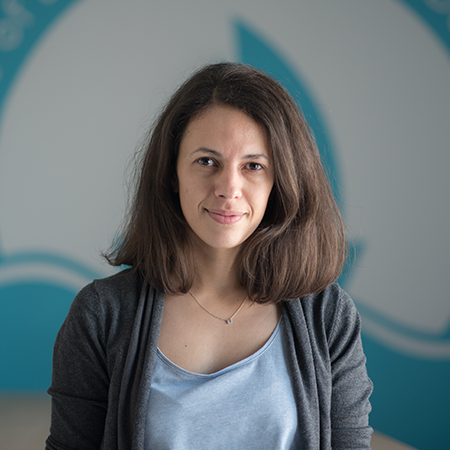 About the trainer
Stella Ioannou (Project Manager)
Stella Ioannou has extensive working experience in working with Erasmus+ Youth program. She organized several international youth exchanges and training courses under the program Erasmus+ Youth Key Action 1, in Greece and Germany. She has experience as a project manager in Europe for Citizens projects, Erasmus+ Sports projects and Erasmus+ Youth KA1, KA2 and KA3 projects. She has participated in BTM, ATOQ and SOHO TCs organised by SALTO. In addition, she was an EVS volunteer in Bulgaria and an EVS mentor for more than 3 years.
About the Organizer
In our thirteen-year long activation, we have participated among others in the planning, implementation and evaluation of more than 150 National and European projects, something which gave us a unique insight in the practical aspects of implementing large scale co-funded projects and also provided us with an extremely wide network of collaborating organizations both from Greece and abroad. Through the projects we have implemented over 50 training courses in various fields of entrepreneurship and not only, addressing to different target groups.
To see more info about us click here!
---
For administrative issues contact Mr. Theodoros Alexandrou: marketing@ied.eu
For training issues contact Ms. Stella Ioannou: projects@ied.eu
Erasmus+ Youth Key Action 1 program