What is an artificial intelligence (AI) chatbot?
An AI chatbot is a manually programmed software that can mimic a user discussion in natural language via messaging apps. It improves the consumer response rate by making your website open 24 hours a day, seven days a week.
Why is everybody in need of using an AI chatbot?
The following are some of the most significant benefits of using an AI chatbot:
It saves you time and money while also improving customer satisfaction.
This program can provide a nearly human-like communication experience.
It aids in the improvement of customer satisfaction. In addition, customisation is possible without writing any code.
Artificial Intelligence chatbots differ from ordinary chatbots. Unlike Outsourced Live Chat Agents, chatbots may "learn" about users by tracking data patterns. These chatbots can then put the design to comparable situations or slightly different queries without being programmed. This capability allows them to accomplish activities, solve problems, and handle information without human participation.
AI chatbots are the upcoming future of internet marketing, and many companies will be using them in their inbound marketing campaigns. Python Development Companies are making the best use of Python language to make AI chatbots. Here are the top ten AI chatbot platforms for conversions in India for the year 2021.
Let us look at the best AI-enabled chatbots meant to surge your conversions in 2021.
1. Lobster
Lobster is an AI platform developed by Ebi.ai that offers businesses the opportunity to win lifelong customers. The network, which is technology agnostic, promotes Natural Language Processing and Machine Learning technologies from leading innovators worldwide.
Conversational AI, according to Lobster, is critical in producing unforgettable interactions today. Lobster provides an ever-evolving assistant for today's businesses by choosing the best cloud and AI services available and integrating them with bespoke AI models.
Your assistant can be multilingual and multichannel, as well as stable and auditable. You can also program your Lobster bot to know when to transfer a conversation to a human agent. EBI stands for Electronic Business Intelligence. The AI strategy for correctly scaling AI initiatives is to start small, learn quickly, and then invest. As requested, they give virtual AI workshops and free demonstrations on how to deal with requirements for each corporate use case.
2. Xenioo
The Xenioo chatbot platform helps businesses automate customer and client engagements across various speech and text platforms. Companies may quickly and easily develop chatbots to meet their specific demands, thanks to an advanced flow editor with a clean UI.
You may choose which actions and activities to activate by dragging and dropping components into the conversational interface. In addition, the Multichannel Conversational AI system has a preview feature that allows you to see how well your service will work and make modifications before engaging in client conversations.
Then, when you're ready to get started, Xenioo makes it simple to set up your channels, launch your bot, and build deeper relationships with your customers.
3. Chatfuel
Chatfuel is a fantastic, very easy to use platform for creating Facebook bots without coding. The venue, founded in 2015, provides various editing tools for you to customise your chatbots and build up conversational rules on the dashboard.
The bot employs natural language processing (NLP) to interpret and recognise phrases and respond to users with pre-programmed responses. A chatbot can be used as a customer service representative, an event assistant, a personalised avatar or an event manager.
When someone is in conversation with the chatbot, it adds them to your database for building the future connection. Chatfuel's analytics platform provides information about the conversation.
In addition, Chatfuel's analytics system provides information on the bot's performance. Adidas, TechCrunch, Lego, and T-Mobile are among the clients for which it has produced Facebook Messenger chatbots. Some parts of Chatfuel are free, but the Premium Plan, which includes limitless bots and up to 30,000 users, starts at $300 a month
4. MobileMonkey
Although MobileMonkey is a full-service mobile agency, it competes with Chatfuel and Botsify in terms of chatbots by catering to non-technical customers. MobileMonkey is easy for beginners to use, and it also has advanced features that you can use to build complex actions.
It can, for example, save the user's response to a query in a variable that you can subsequently use in your bot's responses. In addition, you may use MobileMonkey to create Facebook Messenger chatbots and use lead generation tools like chat blasts or broadcast messages (messages sent to a large number of people, whether all users or a selected section), drip campaigns, and list building to improve your company's marketing efforts.
This service is free to use for an unlimited number of contacts, but it has restricted capabilities. Its Premier Plan costs $149 a month and comes with an agency dashboard, limitless live bots, and Facebook pages, as well as a cap of 5,000 connections. It also has an excellent $49/month plan that includes most of the Premier Plan's features but not Premier Support.
5. ItsAlive
This French startup has grown into one of the top Facebook Messenger AI chatbots. Recognising keywords in Facebook Messenger helps businesses reduce the time it takes to respond to frequently asked inquiries by answering them directly through chatbots.
When necessary, you can transfer the conversation to a person, like most AI chatbots, worth their salt. ItsAlive is a little more tech-oriented than competitors like MobileMonkey and Chatfuel, but it goes to great lengths to ensure that non-tech people can use it as well. Its bots employ terms that it has learned from users to answer inquiries in the future.
Program Coca-Cola and Johnson & Johnson are two of the company's biggest clients. You can send 1,000 SMS every month for free. The Pro Plan is $99 per month and includes full analytics, KPIs, lead creation, and Intercom support.
6. Bold360
Bold360 uses AI to help agents be more effective and have smooth transfers from bots to agents as the industry's most closely integrated agent and bot solution. Bold360 is distinct in that it has patented its own natural language processing technology to assist marketers in developing chatbots that can grasp their consumers' intent without the need for keywords.
Its conversational AI can decipher the complex language, recall the context of a conversation, and naturally respond to clients. Customers can even make purchases via the chatbot. You can also give your chatbot a personality and use it through a number of different chatting platforms. Companies like Intuit, Edible Arrangements, and Vodafone are among Bold360's clients.
7. ManyChat
ManyChat is a fantastic tool for building Facebook Messenger bots for marketing, sales, and customer service and increasing ROI and income. The platform supports over 1 billion monthly business-to-customer conversations and is used by over 400,000 enterprises worldwide. Even beginners can put up a Facebook Messenger bot using its intuitive drag-and-drop bot builder.
It also includes resources to help you develop your Messenger audience. You can deliver a single message to all of your subscribers with it. Broadcasts aren't sent out based on an algorithm; instead, they are sent out to your subscribers, who have agreed to receive your messages once they've joined up.
You may also automate your Messenger marketing by using RSS, Facebook, Twitter, and YouTube to send messages.
8. Live Chat
Live Chat is a one-of-a-kind AI chatbot platform that makes acquiring leads and purchasing simple. All of the conversations that have taken place on a particular site's web pages are stored in the Control panel. As a result, you can keep real-time track of users, start live chats, and even move between exchanges.
Customisation, analysis, and administration functions are all good in Live Chat. This application is highly suitable for Companies or websites with huge numbers of visitors. It is also preferred by websites capable of segmenting and handling large amounts of data. Customisation, analysis, and administration functions are some salient features of Live Chat.
9. Zendesk
Zendesk is a well-known AI chatbot platform for businesses. It's one of the most accessible chatbot programs to set up, and it works with all sorts of media: voice, chat, and social media.
Advanced customisation programs, sales/conversion tracking, and real-time monitoring are just a few of Zendesk's features.
It allows you to keep track of all chat-related information on a single screen, with the ability to set up objectives and different follow-ups. It's one of the most incredible live chat solutions for various enterprises, large and small. It's a fantastic fit for 24/7 online service portals that require an extensive knowledge base and frequently asked questions.
10. Jivochat
Jivochat is a live chat platform that lets you manage and connect with consumers in real-time using several communication channels like your website, Telegram, Facebook Messenger, and Viber. This technology enables you to respond to chats in an estimated 15 seconds, allowing you to provide excellent customer service.
Jivo Chat is a non-intrusive chat service that sends customised messages to visitors. If the potential customer chooses to initiate contact, you or your representatives will receive an immediate notification on their phone or computer to respond to this query. It's simple to use and seamlessly connects with regular routines.
It can also be deployed on an unlimited number of websites at no additional charge. It is recommended that organisations require a low-cost and straightforward online chat solution to improve the customer experience with real-time interactions.
Conclusion
Chatbots are catalysts for your website. They act as agents and help you build hassle-free connections with your potential customers. Communication becomes highly effortless when the chatbots are AI-enabled and can answer questions customers ask.
Lead nurturing is an essential task for any websites, and chatbots help in keeping the leads updated. Chatbots play a significant role in the process of conversion of leads. Tools like Lobster and Zendesk are highly rated because they are customised to suit the needs of the customer.
These tools have been built keeping in mind the human-like attributes of a sales agent. They facilitate managing relationships and sustaining them over a long period of time by micromanaging other tasks. Chatbots are an excellent accessory for any website, especially in the time of the pandemic.
---
Author Bio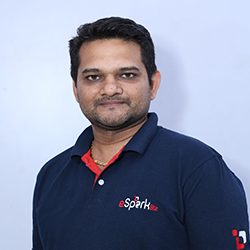 Harikrishna Kundariya, a marketer, developer, IoT, ChatBot & Blockchain savvy, designer, co-founder, Director of eSparkBiz Technologies. His 8+ experience enables him to provide digital solutions to new start-ups based on IoT and ChatBot.