Young markets and start-ups frequently experience hypergrowth, yet it may make or ruin a business. With so many opportunities presented to us by the digital world, there is much that has to be done in order to stand out, build an effective conversion funnel, and really generate online conversions.
Everything depends on the internet user experience. You may improve that online user experience and remove any question in the customer's mind about your dependability by designing a relevant and suitable user experience that suits the persona's demands throughout the whole purchase journey.
The buying journey, commonly referred to as the conversion funnel, may help us better grasp our prospects' stages and their demands at any given time.
Let us help you with some of the conversion funnel methods. Your toolkit for boosting online conversions and thriving in the digital age should include our own research as well as real-world observations and advice.
7 Conversion Funnel Tactics to Follow in Your Strategy
Community Development
A major digital marketing tactic that customers now greatly value is creating a community around the problems your service addresses.
A community's own material is more reliable, current, and authentic. Being informed through in-depth talks with individuals who are most passionate about a topic is one of the main reasons that people join a community.
The conversion funnel or purchase journey lacks the human touch as a result of the habit the online buying world has developed of pushing customers further away.
Communities provide a space for individuals to conduct product research, discovery, and recommendation because so many solutions and goods are explored before purchase.
The advantages of forming a community include:
Provides individuality and authority to your brand. It's a chance to showcase your principles and give your users a peek behind the scenes.
Get to know your target market. Your buyer character is reflected in your community. Utilize this chance and the comments to customize your brand and products for this market.
Develop a following of repeat clients. People are more likely to become brand loyal if you provide a secure area for expression and discussion.
More data & insight availability. Communities are great places to get information, criticism, and fresh ideas.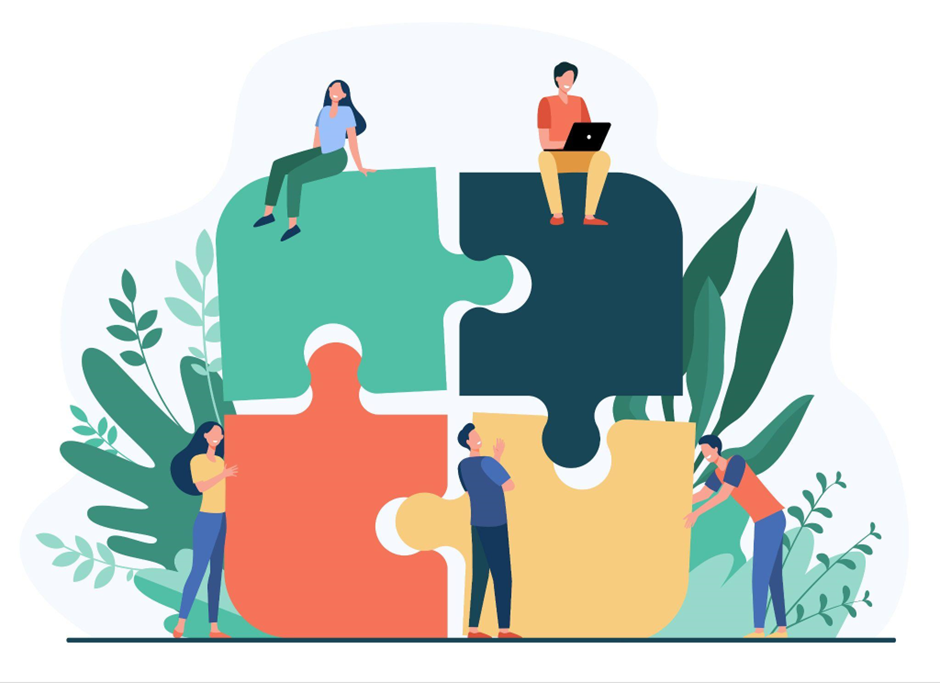 Podcast production
We could be a little prejudiced in favor of this specific method, but it helps that we have expertise in this area before recommending it as a growth plan.
It might be challenging to draw attention to your product; how can you spread the word? Where are my listeners?
The current world is increasingly using this new format to get amusement and information. We can find some actual statistics about podcasts from PodcastInsights. With 68 million weekly podcast listeners, utilizing the podcast format for brand recognition and your whole conversion funnel sounds like a no-brainer.
The advantages of podcasting. We can attest to the:
Simple, fast, and inexpensive to create. You have a problem that your product or solution solves if you have one. Start by having a candid talk.
Cultivate a specialized audience and devoted fans. As soon as you begin to provide value, you'll build your own following and have the chance to promote your services.
Establish connections and trust. People may admire the knowledge you give or like us for the genuine discussions we have with business leaders. We provide visitors with the chance to talk about their growth plans and build relationships with them.
Brand recognition in general. You have already raised awareness of your product or service by creating a podcast.
Buying journey
It's important to keep in mind that your customers, not you, are the company's main focus. By putting your customers' needs before your own, you may receive a higher return than you anticipated and be better able to survive with an effective conversion funnel.
Consumers are becoming more autonomous due to a change in how they make purchases, and we must adjust and support that in all parts, including text, CTAs, landing pages, and graphic assets.
The advantages of specific landing pages:
Up the conversion rate. It is simpler for your customer to take action if your CTA is straightforward and has obvious values. Making the procedure simple and uncomplicated will benefit both you and your customers.
Increase visitors and SEO. Another content source is landing pages. assisting in your organic ranking, which will eventually result in traffic.
Creating leads. The chance to assist a particular stage of your buyer's journey is lost if every link points back to your homepage. Based on the rationale behind their click, you may lead and guide them.
Marketplaces
Even though we are quite familiar with these markets, have we taken them into account while planning our growth strategy and entire conversion funnel? Consumers are increasingly using online marketplaces as a result of the epidemic.
Daniel Foley, Director of Marketing at SEO Stack & Daniel Foley Consultancy adds, "To reach a larger audience, you must choose a suitable market. Marketplaces provide you with an additional online presence on websites with dependable, devoted users that you can already trust."
They were able to expand and develop through other important growth channels and improve their conversion funnel by putting all of their attention and resources into one major channel, like Shopify, and carrying out a successful purchase trip.
The advantages of using a marketplace:
Acquisition of customers. You have the opportunity to reach a larger audience in a market that already has devoted customers.
Online visibility is assured. Another chance to show up in an online buyer's search while exposing you to a larger audience.
Trust and brand authority. Your users now trust you more since you've taken advantage of the marketplace's reputation. For online purchasers, a marketplace offers ease and security.
Scalable and reasonably priced. The only thing you have to worry about is picking the correct market.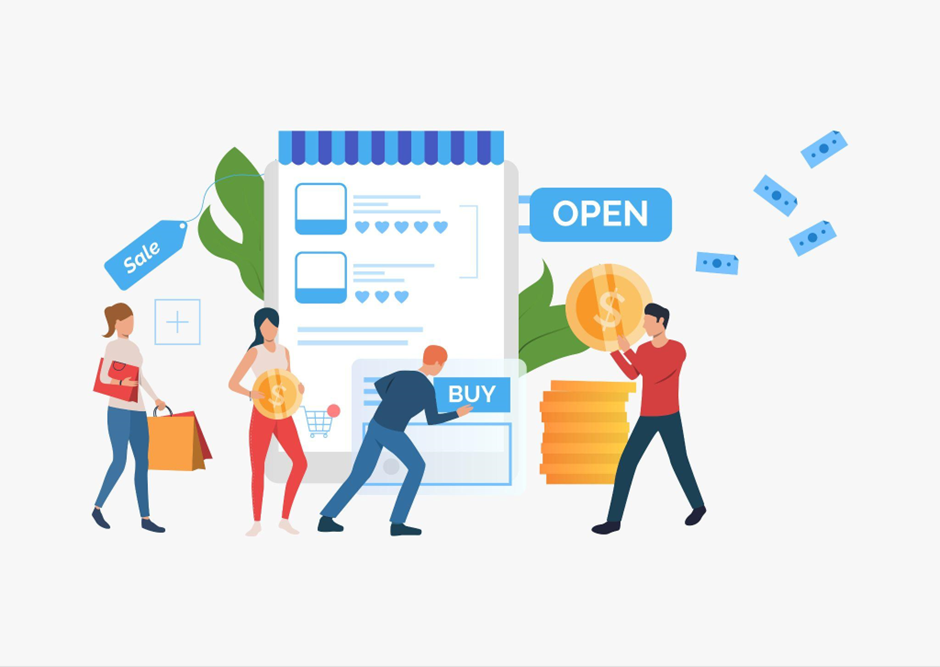 Intent data
One of the best methods to obtain information about the conversion funnel, your customers' search and consumption patterns, and ultimately the direction your marketing should go is through intent data, which may completely transform your B2B strategy.
Based on market research and a thorough understanding of what customers see and need to see, Pathmonk has developed marketing and lead conversion competence.
Your B2B growth may be tremendously accelerated by comprehending the impact that intent data can have on your conversion funnel and final conversion rate.
The advantages of utilizing intent data are:
Increased creation of leads. You can adapt and meet their wants if you have greater knowledge about your customers. You can generate more leads if your experience is improved.
Create connections with the appropriate prospects. You get access to particular and granular information on each individual prospect with intent data, allowing you to target the appropriate buyer persona.
Make high-quality material that is pertinent. You can give your customers relevant material by getting to know them better. You may improve your qualified leads by using high-quality content.
Saving time the sales cycle can be shortened thanks to you. With the help of precise lead scoring and intent data, you can forecast the purchase intentions of potential customers.
Increase UX
This is a great chance to improve and streamline your UX and conversion funnel.
According to Zephyr Chan, Growth Marketer & Founder of Better Marketer "Allowing visitors to engage with the product may meet their demands and provide comfort during their purchasing process since online customers have access to a wealth of information, questions to be addressed, and trust to be won."
In the conversion funnel, it's important to let them acquire a sense of the problem and the value they'll get. It is an opportunity to demonstrate the value of your product to users by letting it do the bulk of the selling.
The advantages of product-led expansion:
Quicker growth, more friction is being removed, and the point is being made. You can shorten the period of time between the buyer's initial inquiry and the final choice if the product is accessible quickly and easily.
Retention and experience of customers. You immediately provide value to your consumer by letting them use the product. They are more inclined to be intrigued and believe you. There is just value; there is no promise of worth.
Generating favorable comments. An improved user experience can generate positive word-of-mouth and reviews.
Conversion goals
Our conversion objective must correspond to the buyer's stage. A customer that is in the awareness stage might not be ready for a demo but needs additional resources.
As a result, we have the chance to use our knowledge of the conversion funnel to improve the buyer journey stage through optimal conversion targets. We need to make sure that choosing to convert is a simple process for our prospects, one that is frictionless and has a strong push toward completion.
It's critical for marketers to comprehend which kind of content can influence users to convert from leads to customers from the perspective of the consumer.
Staffan Ulmert, Editor in-chief at Theleak.co says "A crucial component of the conversion funnel is to simplify and expedite the purchasing process with an emphasis on the buyer journey stage in order to provide prospects with what they need."
The advantages of improving conversion objectives are:
A smooth and efficient purchase process. You assist people throughout their journey by offering pertinent information and resources. By establishing a clear and frictionless next step, you minimize their effort.
Reduce the value of time. By providing more specialized material that can swiftly address issues, questions, and demands, you contribute to accelerating the purchasing process.
Creating a good lead. You do yourself a favour by creating a lead that is prepared to buy if your conversion objectives are adequate and you have guided and persuaded your customer.
Conclusion
While there is no one ideal technique to assist a customer through the conversion funnel, we have discussed approaches that have been successful for both us and other marketers in the real world.
There are a lot of tools and solutions that may help you take control of your conversion funnel as the world of online shopping continues to develop and grow.