Technology shapes everything. Nowadays, on the Internet, we can find various resources, such as the best paper writing service websites, tools for quicker learning, new methods for developing materials, eLearning opportunities etc.
The field of education was drastically changed by technology. The current global situation also made the transition to eLearning happen much more quickly than it would have been otherwise. Now the classroom refers not only to a physical environment. Today one can study from every place they see fit. eLearning shaped a new way of thinking about education and a new path towards the desired degree.
These days it is easier to get a certificate or even a degree online. The need to commute has been removed. Now there is also an option to learn at one's own pace. The thing that is needed is simply access to the internet.
Online learning is becoming much, much more popular, and at one point, the whole world adopted this technology. Nowadays, though, many schools are trying to get children back to the physical classroom. But which is better? Which is the leaning of the future – in-person or eLearning?
One Can Learn Everything
With the current developments, one can get various degrees and certificates from online educational resources. Many industries and businesses nowadays accept such certificates for different positions. Since more and more industries do so, online learning materials grow both in number and in popularity.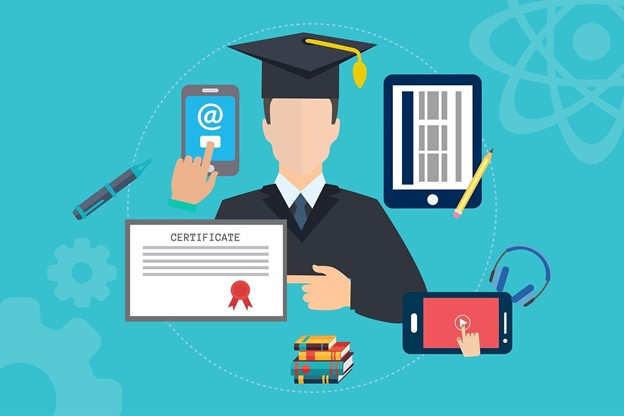 Via the Internet's eLearning materials, one can study different courses and learn lots of skills that are required in their career. They can train for plenty of things online, with the only requirement being an internet connection. There are now numerous courses and pretty much any subject available in different areas of interest.
One example of technology used in eLearning is gamification. With this, the developers create algorithms for providing educational games. This technology allows for better engagement, as well as personalization. Virtual Reality is also emerging in the picture nowadays, although there is much more to see from it. Coding and robotics have their place as well, with many institutions using robotic technologies.
The Classroom in the Digital World
The traditional classrooms now carry a different meaning than before. In the last few years, they are changing more and more. Technology enters every aspect of the learning process. Various projectors, smart screens, and other devices shape the classroom into a digital place to study. Online learning services bring about new developments and change what we want from the processes and learning environments. Many perks that traditional classrooms offered are now available in the internet world. And eLearning platforms offer many more perks, as well. Its popularity is growing and growing.
There are plenty of features that are beneficial when it comes to eLearning. It also offers better accessibility. The cost is also lower. And with eLearning platforms, one can have access to the best study materials from any part of the world.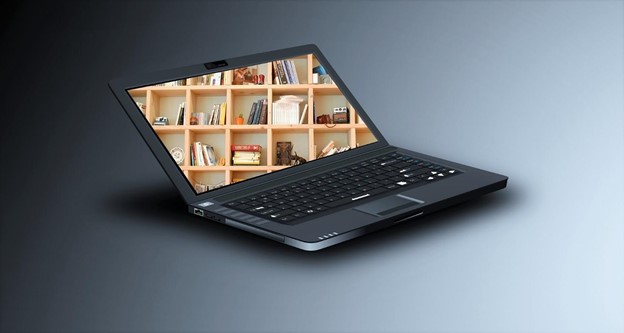 Online Learning Gives Flexibility
Many people found it hard to study new things due to their schedules being inconvenient for the traditional learning methods. Nowadays, though, with digital advancements coming into the picture, people find it much easier to enroll in different courses and even get a diploma online. Online learning gives flexibility when it comes to where you are studying and when. This allows people to learn at their own pace.
Better Experience with the Study Process
The traditional classrooms have some negatives – one of them is that everybody needs to go with one pace. This leads to some falling behind and others feeling boredom, for they are ahead of the others. With the eLearning platforms, one can study at their own pace. Everyone can work more on their weaknesses and focus on the journey according to how they study the best. Also, there is no longer pressure from the class timing and the commute. Students can now focus more on learning itself and approach it with a positive mindset.
Cost-Effectiveness
Online learning requires less money to be paid than traditional courses. It is worth the money, though. Traditional in-person learning requires accommodation, transport, textbooks, etc. Still, when you are studying online, you will save a lot from those costs. Thus, you will make the most of the money you pay for the course you are attending. And that doesn't lead to worse quality. Rather, it ensures a bigger audience, and more people can take advantage of the materials. Now people can enter courses that had once been for those whose budgets are higher.
Customized Learning
Online education allows for better customization according to individual requirements and abilities. Online classes allow for more diverse materials, and tutors can give better feedback to the students. Some courses are smaller than the traditional in-person classes, which also ups the tutor's time with each of the students. Those allow for greater customization that boosts the productivity of the learning process. Due to that, students can now focus more on the journey of learning and get the most out of the process.
Conclusion
Of course, some practical courses cannot be taught online. Those require hands-in experience in various environments. But for the most part, eLearning offers many promises for a bright future. It allows for greater flexibility, and people can put it in their schedules, even if it wasn't possible before. Online education gives more people access to high-quality educational materials, which is always a good thing.
And nowadays, plenty of businesses and industries accept online certificates and diplomas. Thus, more people can go forward with their career, thanks to online courses.
So, the new digital world can accommodate online classrooms in place of the old in-person ones. This can give us the benefits that we haven't imagined before. We will probably see more of them in the future with the advancement of the technology used. One thing is certain; eLearning has a lot to show us.
---
Laura Fields is a writer who places a great level of attention to the topic of learning. She believes in the advancement of the education field, thanks to digital developments. Laura is passionate about providing students with all the materials they need to succeed in their learning journey.