On February 24, 2023, the Greek Prime Minister visited the city of Larisa, where he had the chance to meet with local authorities, discuss with locals, and make various stops around the city. One of those stops included JOIST Innovation Park, where the Institute of Entrepreneurship (iED) is currently headquartered, with him visiting our offices as well.
Upon the arrival of the Greek Prime Minister, he was welcomed by our CEO Tasos Vasiliadis and Antonis Kiritsis, Governance and Internal Policies Manager. In our offices, the Prime Minister greeted our colleagues and discussed or answered their questions with them. Also, he had the chance to speak with a representative of the designated European Digital Innovation Hub (EDIH) Health Hub, recognized with a seal of Excellence by the European Commission, which aims to the digitalisation of SMEs and the public administration in the Health and Pharma sectors. Most importantly, our management team had the opportunity to go into a private meeting with the Prime Minister for a short discussion.
Leaving our offices, the Greek Prime Minister had the chance to see in action one of the project results we are most proud of, the XR4A game. XR4A is an extended reality (XR) game to enable social skills therapy for adolescents with autism and neurodevelopment disorders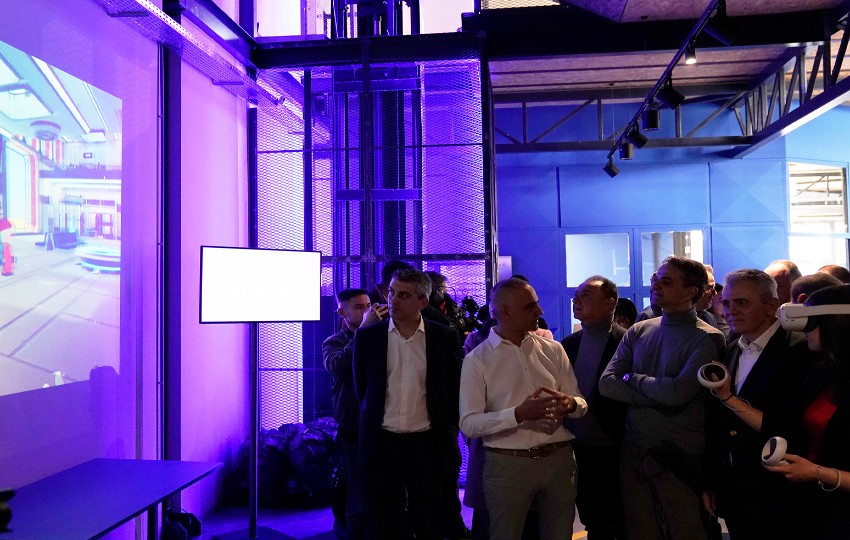 The Prime Minister's visit to JOIST Innovation Park and Institute of Entrepreneurship Development (iED) in Larisa was a significant event for both organization and the region. It showcased the potential of Larisa to become a centre of innovation and excellence, contributing to the growth and prosperity of the region and Greece. iED's commitment to promoting entrepreneurship and innovation in the region was recognized by the Prime Minister and encouraged us to continue our work. Overall, this visit was a result of our hard work and dedication to creating a centre of excellence that serves the entrepreneurial, innovation, and research ecosystems in an underserved region like Thessaly.