As an aspiring entrepreneur looking for how to start a business, you have an exciting adventure ahead of you.
Not only do you get the opportunity to design your life and schedule, but you also get a chance to build your own empire, fill a gap in the market, and create a major impact in the world.
Starting a business from scratch doesn't happen overnight. But with a strategy and a plan, you can put in the work to bring your vision to fruition sooner than you might think.
If you're ready to create a business plan to launch your new startup or small business, stick around to learn 11 tips and strategies to help you get there.
Feel free to print this out to use as a guide, take notes, or pull up a productivity tool to keep track of your business ideas, thoughts, and action steps.
Let's get into it!
1. Study the Market
Start by conducting market research and looking for a business opportunity. Review in-demand industries, top consumer needs and demands, and potential market gaps you can fill.
Jot down everything you learn and take a hard look at the data you collected. Is there an existing business you're interested in modeling after? What significant need or lack do you notice that's in alignment with your individual skills and passions?
After your research, make a list of your top business ideas. If you already have a business idea, take this time to study the specific industry you're interested in. Learn everything you can about the venture you have in mind and look for ways you can show up to improve the market.
2. Read Leadership Books
Prime yourself for entrepreneurial success by learning from the trials and tribulations of top business leaders.
Leadership books can be an incredibly valuable resource for any aspiring entrepreneur as they provide valuable insights into the qualities and skills required to be an effective leader.
By reading leadership books, you can learn about the key principles of leadership, including communication, decision-making, delegation, and problem-solving. You can also learn how to develop the mindset and approach needed to start a successful business.
These skills are essential in helping you effectively manage and motivate your team, make critical decisions, and overcome challenges.
3. Finalize Your Business Idea and Hone in on a Specific Target Audience
Finalize your business idea and get clear on your target market.
Use the following checklist for clarity:
What will your new business look like?
Are you planning on running a hybrid or online business?
Do you hope to open a brick-and-mortar location?
What industry are you in, and what core niche will you focus on?
What products and services will you offer, and why should your audience care?
Who are your target customers?
What are their innermost problems, and how can you help?
What do you know about your audience's behaviour data, buying patterns, and who they frequently do business with?
Once you deeply understand your ideal customer, design buyer personas that you and your team can reference when planning sales and marketing campaigns.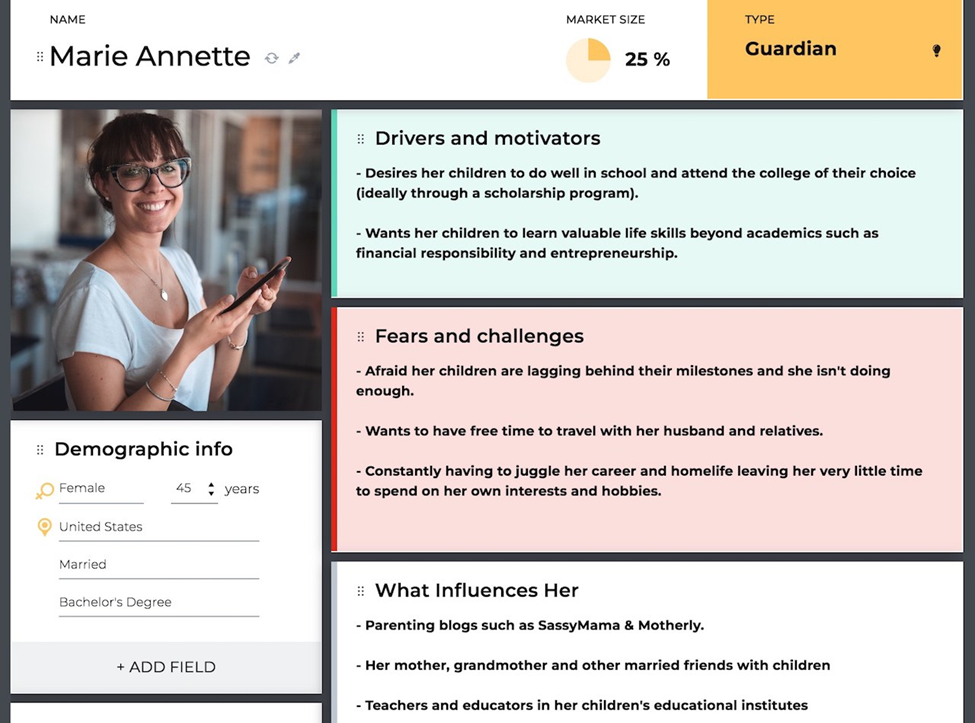 4. Set a Long-Term Company Vision
What's your end goal for your company and how will you know when you've achieved it?
Outline your long-term vision and map out milestone goals to help you get there.
Here's an example:
"My end goal is to open wellness spas for people with disabilities across Florida, Georgia, and North Carolina."
"My milestone goals include:
Year one: Open my first wellness spa in Destin, Florida
Year two: Open my second wellness spa in Miami, Florida
Year three: Open my third and fourth wellness spas in Atlanta, Georgia, and Savannah, Georgia
Year four: Open my fifth and sixth wellness spas in Charlotte, North Carolina, and Wilmington, North Carolina
5. Plan an Exit Strategy, Just in Case
One important consideration when starting a business is having an exit strategy in place. While it may seem counterintuitive, planning how you'll eventually sell your business can‌ help guide your decisions and actions in the early stages.
For instance, building a quality lead list and book of loyal customers can make your business look more attractive to potential buyers in the future. By knowing this, you can work to position your business for success and increase its valuation potential.
6. Create a Business Budget and Open a Commercial Bank Account
Create a divide between your personal assets and your business assets by setting up a business budget and commercial bank account. Depending on your financial plan, you might start with a few business bank accounts, each with its own unique purpose — think a daily cash flow account, a startup expenses account, and a monthly expenses account.
Meet with a business consultant, business financial planner, or certified accountant to help you iron out the details. Be sure to solidify a cash flow plan you can rely on for daily use and contingencies. For instance, that might include opening a business line of credit, applying for a commercial loan, and opening up a separate business savings account.
As far as your budget goes, make sure you understand your startup expenses versus your routine expenses.
Here's an example of costs you may accrue at once, over time, or on a regular basis:
Business formation service fees
Design service fees
Website service fees
Monthly fees (i.e., SaaS tool subscriptions, office rent, payroll)
Physical hardware expenses
Employee onboarding and training costs
Business taxes
Take this opportunity to also get clear on your sales goals and profit and loss predictions. Create a timeline and a strategy to help you hit your targets. More on this in a bit.
7. Outline Your Company Operations and Configure Strategic Workflows
How will you run your business day in and day out? Will you have a set schedule, work on-demand, or pour as many hours as you can into figuring out your new venture?
What systems and processes will you use to manage your company operations?
For instance, are you planning on automating your marketing tasks? Are you looking to use a project management platform like Trello or Hive to design efficient workflows and manage daily responsibilities? Will you work alone or do you need to hire staff or outsource tasks to marketing freelancers?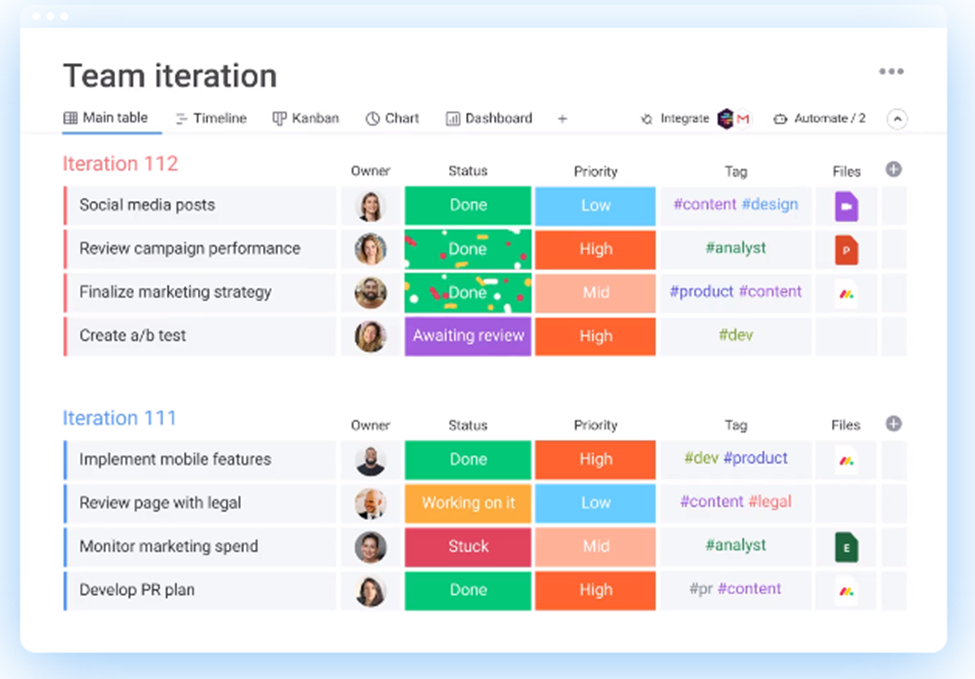 Get clear on how you plan on organizing all of your business tasks, processes, and projects.
Pro-Tip: Systematize and automate as much as you can. AI and SaaS tools are your friends!
8. Create Your Brand Identity
Finalize your business name and all things branding. That includes your brand logo, brand colors, design elements, website, blog, and social media profiles. Here's a pro-tip: your business name ties your identity together, so consider using a business name generator to develop memorable names that make a strong impression.
Use your end goal to design a company mission statement in alignment with your core values.
Create a fully functional business website to connect with broader audience. Learn how to make website that can scale up your business here. Include this on your "About Us" page on your website and use it to inform your value proposition.
When creating your value proposition, focus on your secret magic sauce — what's your competitive advantage? What do you offer that nobody else does? Identify your key differentiators and list them in your value statement. Add your value statement in your social media bios, marketing campaigns, and on your website's home page.
9. Legalize Your Business
Meet with an advisor or appoint a registered agent to determine the best legal structure for your brand.
Depending on your business model and tax bracket, they might advise that you choose to file as a limited liability company, sole proprietorship, or an S-Corp. Review your business structure and financial plan with them in detail and ask for a tailored recommendation.
10. Map Out Your Sales Funnel and Choose Software to Support It
One of the biggest challenges budding entrepreneurs face is generating leads and attracting new customers.
That's where solutions like LeadsBridge and WPFunnels come in. With WPFunnels' drag-and-drop funnel builder and pre-made funnel templates, you can build your own sales funnel to attract high-value leads and automate the relationship-building process.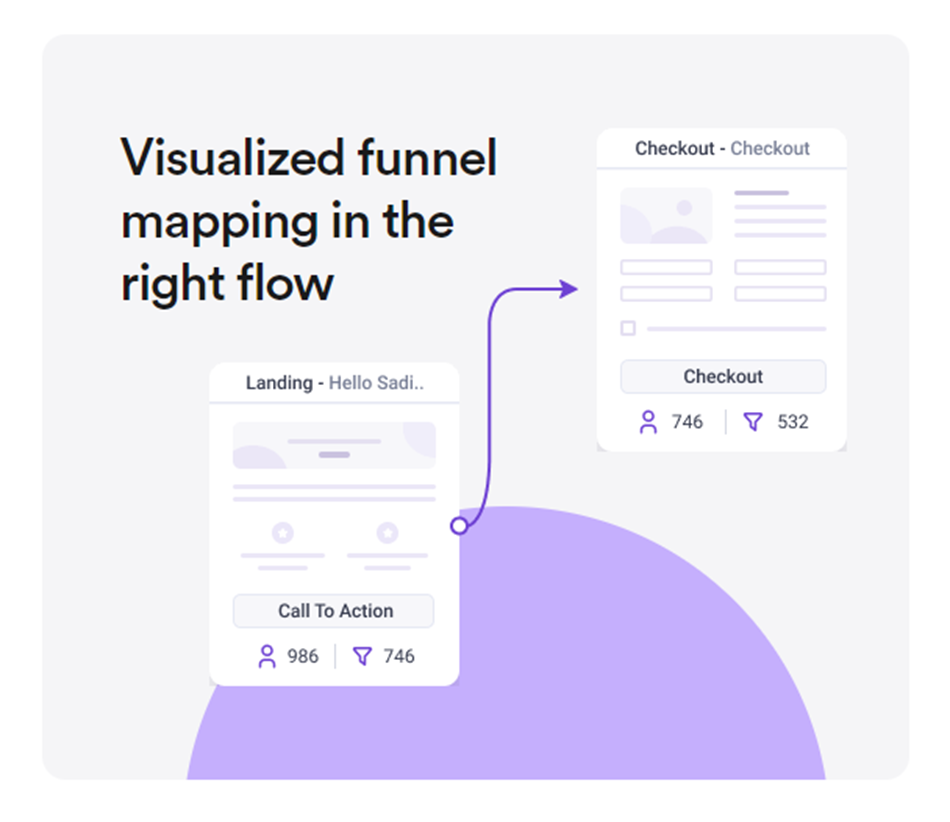 And with LeadsBridge's marketing ecosystem, you can get a bird's-eye view of your sales funnel to make better, more informed marketing decisions.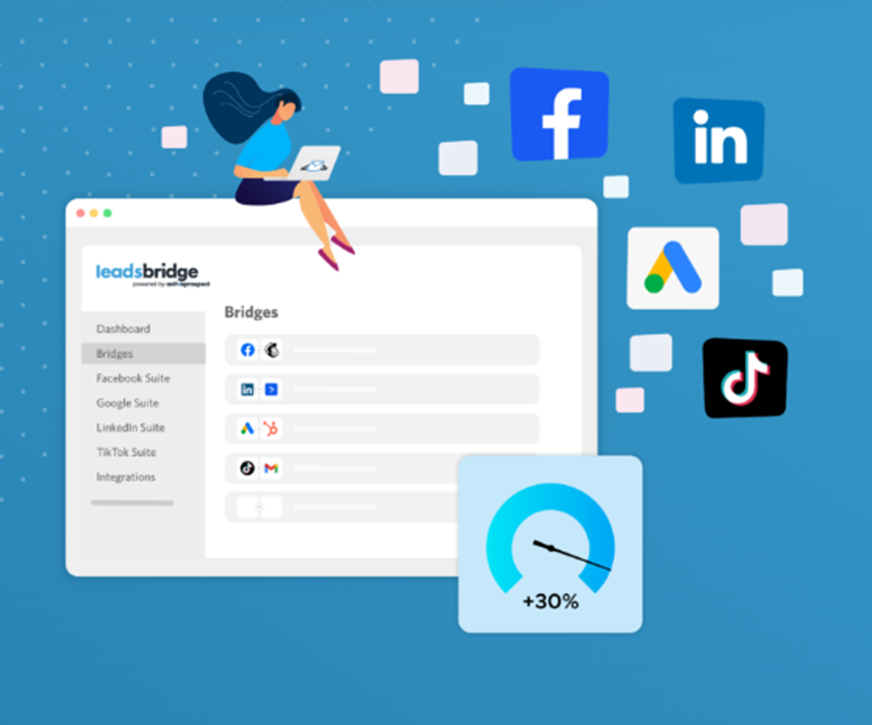 Don't forget to look into other marketing software solutions, too, such as an email marketing platform, a social media scheduling tool, and a design tool to help you create and schedule your marketing campaigns. If you do, make sure to check out the 3 best free email marketing services Lookinglion to get the utmost experience of professionalism and carry out a safe email campaign.
11. Batch Out Your Marketing Content and Plan Your Campaigns
Create a marketing strategy to support your sales funnel and business goals. Plan your marketing material, including your calls to action, content assets, and visuals in advance.
Outline the channels you'll be focusing on, plan your campaigns, and batch out your content 60 to 90 days out. Set a specific sales target for each campaign and align your content and sales copy accordingly. Once your content is ready, plan your marketing timeline and schedule your assets to post across your channels. To do this more professionally, consider working with a content marketing agency for SaaS since they are more experienced in the field.
We also recommend meeting with an ad specialist to design a tailored ad plan to help you accelerate the process of reaching your sales goals. Or, you can use something like Dealfront promotes, a B2B display advertising solution that can help you reach your customers by targeting specific companies with programmatic display ads.
Wrap up
Congratulations, you are now an entrepreneur and can officially launch your new business! Use the tips and strategies we discussed today to design your business plan and put it into action.
Keep in mind, this guide is just scratching the surface. When it comes to planning your business, be sure to do it with careful intention, research, and strategy. Go deeper to truly grasp the value you'll be delivering your target customer and the long-term impact it'll have on the world at large.
As your business evolves, continue learning and refining your processes and marketing strategy. Stay grounded in your values and keep a firm grasp on your long-term vision and milestone goals. If you're missing your sales targets, reach out to a sales coach or growth hacker for support.
Best of luck with your new business!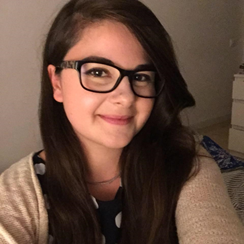 Author Bio
Ioana Wilkinson
Ioana is a Business, Digital Marketing, and SaaS content writer for B2B brands. Born in Transylvania and raised in Texas, Ioana has been living the digital nomad life since 2016. From Barcelona to Puerto Vallarta to her new abode in windy, Oklahoma City, you'll never know where Ioana will head off to next.