AI technology has become the forefront of digital transformation strategies for every company, irrespective of their domain and size. Finance, healthcare, retail, and even B2B companies are today leveraging AI development services to innovate their businesses, offer better customer satisfaction, and, most importantly, generate meaningful business insights from raw data.
Although AI was already used for several reasons in enterprises, the recent pandemic and changes in customer demands have made AI very popular across various industries.
Today, the global AI market is valued at $136 billion and is expected to grow at 38.1% by 2030! Some sources also predict that in the USA alone, the AI development market will surpass $299.64 billion by 2026! Additionally, nine out of ten organizations believe that AI development services have given them an edge over competitors.
But what could be the reasons for the expansion of AI in different industry verticals? Is it just the pandemic or the magnificent benefits of AI solutions in improving business performance? Let's explore the answers to all such questions!
Why is AI Becoming an Essential Component for Businesses?
AI technology has boosted growth for many companies worldwide. Whether startups or enterprises, companies today are actively creating custom AI solutions for better control, automated operations, enhanced customer services, boosted employee productivity, etc.
The top aspect of digital transformation today is AI development services. But what exact benefits does AI technology offer to companies? Let's discuss it!
AI Facilitates Process Automation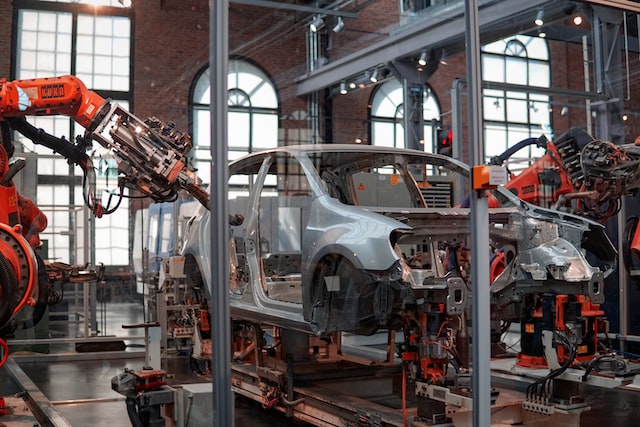 The first and foremost benefit of implementing AI in your business is that it facilitates process automation. Every company has some set of operations that are performed regularly. However, those everyday operations can consume much of your time and resources. That's where AI solutions come into play!
With custom AI applications, you can easily automate all those mundane tasks without much human intervention. AI technology automates data entry, product categorization, employee productivity tracking, salary creation, and more. You can even use AI for visitor management.
AI Promotes Customer-Centric Services
Another excellent benefit of AI is that it promotes customer-centric services. When used with data analytics, AI provides you with detailed user insights. For instance, you can know the main concerns of your customers or the products/services most liked by your customers. You can frame an effective marketing campaign targeting those needs with that data.
One such use case of AI is in the banking and insurance sector. Banking firms use AI to know the exact concern and needs of their customers. Once that is determined, the bank targets the right policies and schemes them so they cannot deny it.
AI Solutions Boosts Employee Productivity
Tracking your employee's working hours is essential for calculating productivity, making their salaries, and creating future business strategies. However, manually doing that work may consume a lot of time. Additionally, even a small error in calculating the employee's productivity can lead to huge losses. That's where AI technology comes into play!
Smart AI tools capture your employee's tracking hours and assist you in salary creation tasks. You can even use AI to track the productivity of your employees in a remote field, in warehouses, during product deliveries, and during office hours.
Compliances are Handled Effectively via AI Technology
Security and compliances are the two significant aspects that can severely affect your business if not followed properly. In the healthcare and finance sector, following state regulations is most important. However, manually keeping track of the latest compliances is tedious for most companies. That's why businesses today are leveraging AI to stay compliant and run smoothly.
AI tools can help you follow all the regulations required to function smoothly in a particular area. Besides that, those smart tools can also detect the state government's latest changes in specific rules. That helps you stay focused on other tasks while eliminating the legal consequences of compliance issues.
Top AI Development Services Used by Companies Worldwide
Now that we have learned about the benefits of adopting AI technology for your company let us quickly discuss the top AI development services gaining tremendous momentum today.
Machine Learning Services
Machine learning services allow you to build, deploy, and manage self-learning models that automate your business processes. Whether you need to detect anomalies in telecom networks, payment frauds, or even automate your customer support operations, ML development services will be useful.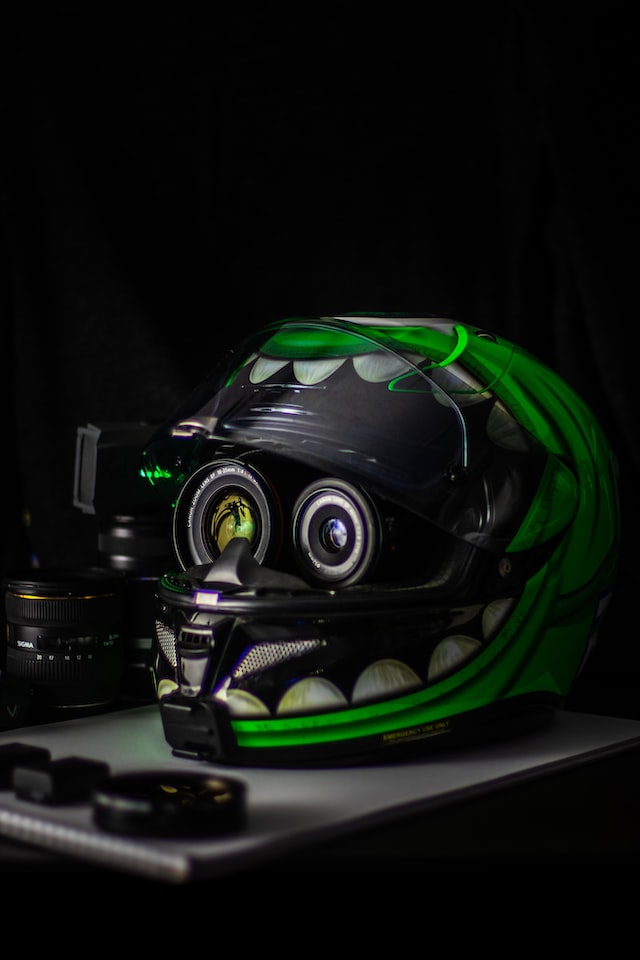 Computer Vision
Computer vision services, also known as Vision AI, are widely used in retail. Computer vision solution extracts meaningful business insights by processing images and videos. Those intelligent solutions can be used in offline retail stores to check the best-selling products or eliminate warehouse stock-out conditions.
Some retail brands also use computer vision services to automate their checkout process. The brands place a camera on the store's shelves that capture videos of people picking the products. Computer vision solutions analyze those videos to offer the final invoice to the customers on their smartphones.
Recommender System Development
Have you ever thought about how you get recommendations on a shopping site or Netflix? Well, that's the magic of implementing a recommender system! Recommender systems are ML-based applications widely used by companies to offer suitable recommendations to their users.
The recommender engine first learns from the raw data and interactions of users with your brand. Then based on those interactions, the system offers the most suitable suggestions to your users. Implementing a recommender engine in your app/website helps you provide personalized services, eventually enhancing customer satisfaction.
NLP-driven Chatbots
Lastly, we have an NLP-driven chatbot that is widely used today in all businesses, irrespective of their niche and size. Every company today needs a virtual assistant who can deliver real-time business insights and custom reports and manage their customer support operations. But we all know that machines cannot understand human intent and can only offer recorded messages. Well, let's rethink!
Unlike standard ML systems, NLP-driven chatbots can understand the true intent of users' queries and answer them in the most human-striking manner. These chatbots can even take voice commands or analyze images to provide useful output to the users in their preferred format. 
How Can You Move Forward with AI Implementation for Your Company?
So, you have finally decided to implement AI in your business. But do you have the exact AI implementation strategy that can result in maximum ROI? Well, don't worry; we have got you covered! Here are the crucial steps you must follow to implement AI in your organization.
Understand Your Business Goals
The foremost step to AI implementation is understanding your business goals. Unsurprisingly, every business has different concerns and goals, even in the same niche. For some companies, it can enhance customer support services, and for others, it can streamline their accounting and inventory management operations.
AI technology is also used to detect fraud and anomalies in networks. Hence, whatever be your business problem, you must identify it and then plan for AI implementation. In short, you must frame your AI implementation strategy only after identifying your concerns and analyzing your future business goals.
Go for AI Consulting
That one is the most important. Whether you are starting new in AI development or have already implemented an AI solution and plan to update it, you must opt for consulting services. That is because experienced AI consultants offer you detailed insights and the latest trends to enhance your AI solution.
You can quickly check the feasibility of your ideas and can even connect with talented resources that offer innovative solutions to your real-world problems. Hence, you must opt for consulting services. You can seek a reliable AI development company or connect with a non-profit organization that promotes innovation and enhances the entrepreneurial spirit.
Identify the Best AI Development Services Suitable for Your Business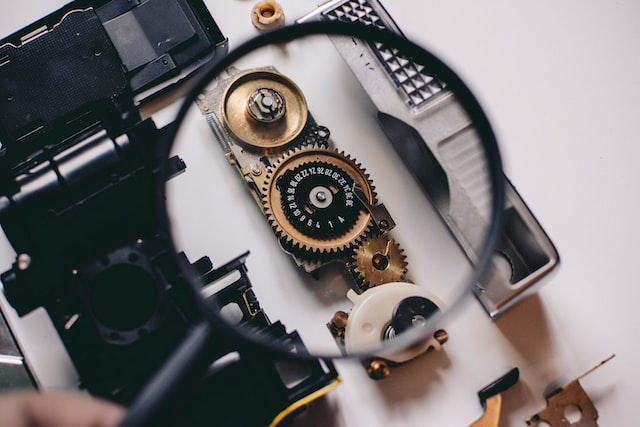 Once you have consulted with an expert, the next step is to choose the most advanced AI development services that best fit your business needs. It would help if you were very particular about selecting the best services that cater to your business needs. For instance, if your main goal is to enhance your customer service operations, then conversational AI chatbot or NLP services would be best.
Similarly, machine learning services would fit your need if you want to automate your finance and budget planning processes. In the case of warehouse management, computer vision, chatbot development, and robotics, all three can do the work.
Develop, Test, and Deploy Your AI Solution
The final step is to develop, test, and deploy your solution. For that, you need to hire reliable AI developers to convert your ideas into a reality. Post-AI solution development, you must test your digital solution for any bugs and glitches. Testing services ensure that your product runs smoothly over multiple platforms and devices. Hence, always ask your development partner what testing service they provide.
Final Takeaway
To conclude, we can say that AI has not remained a sci-fi term anymore. Instead, it has become an essential component of running a successful business. Whether data analysis, customer support, policy creation, HRM, product delivery, asset tracking, or entertainment, AI has penetrated every industry.
Hence, if you want to innovate your business and win the competition curve, AI is the best way to do that. You can connect with an expert to know the best AI development service suitable for your business.