Innovative technology solutions are leaving long-lasting impacts on consumer's minds; consequently, the online world is not just stronger; it's growing like leaps and bounds. Earlier, consumers would worry about online ordering to determine if an order was worth the risk. Instead, modern tech solutions today are helping customers to keep track of their orders and offering different ways in which consumers can directly interact with retailers or brands.
In the previous decade, we have experienced how the eCommerce market has been flourishing across the globe; from outfits to computer accessories to smartphones, users used to place orders online. Constant improvements in technology, evolving customer needs, and digital innovations in business have given birth to another ongoing online delivery trend. These days, you can see how the online food delivery market is contributing its major share to the global economy and how different companies are coming up with newer technology and features that make doorstep delivery easy and efficient.
The restaurant and food business landscape has been undergoing significant change in the last couple of years. Not only pizza, but shoppers can now order anything from their favorite restaurants and get them delivered in no time to their preferred location. Apps like Zomato, Postmates, GrubHub, etc., are popular and have become a"link" between consumers and restaurants.
It seems like the race for digitization has begun, and these players are holding key positions in the digital ordering segment. So let's discuss in detail how emerging technology solutions are transforming business models and where the online delivery business stands.
Ordering to in Your Hands: Technology That Makes Doorstep Delivery Smooth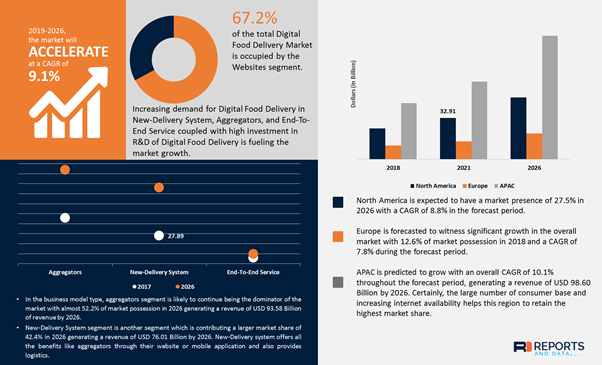 Today, the consumer is all looking for "convenience," and modern tech solutions made it possible. Users can now order food anytime, anywhere through a user-friendly website and apps. Moreover, you are also offered similar items and products that enhance the product's use before you check out. No need to mention that you can add items to the cart and make purchases whenever you want.
The reason why the online ordering and delivery business is growing is because it offers swift and smooth order processing. From powerful apps to real-time tracking to secure payment options, emerging technology solutions make lives easy. This, in turn, proves a win-win for both entrepreneurs and consumers.
Moreover, concepts like "contactless payment" and "contactless delivery" also ensure safe doorstep delivery and encourage people to order online.
Consumers can now have access to multiple food options and tools that help them gauge prices, find options, and receive exclusive deals on purchases. While restaurants can establish strong connections with customers and build their brand awareness in this digital landscape.
Restaurants are Betting Big on Food Delivery Apps
Over the last few years, globally, food delivery apps have grown in popularity. If you talk about the Asian Pacific market, then Zomato and Swiggy have made a name, while in the USA, Doordash and Grubhub are popular. No doubt, there are many online food delivery apps, and all are enjoying big success in their respective region. More and more restaurants are listed on these apps to get more orders and make their online presence strong. However, the corona outbreak has swept the entire restaurant industry as the traditional dine-in facility is periodically closed to prevent virus spread.
And this situation has forced restaurant owners to move online and shake hands with the right technology partner who has expertise and enormous amount of knowledge regarding food delivery app development service because it will help them to restore operations amid this crisis.
It means the adoption rate of online food delivery apps has been increasing due to the pandemic. The customer's inclination towards this also amplifies even beyond the pandemic because it offers them attractive deals, comfort, and multiple food options.
Irrespective of business size, more than 80% of restaurants offer online ordering facilities and thinking to adopt emerging technology solutions as they fulfill the needs of modern consumers, reduce operational cost, and open doors for additional revenue sources. As people choose to order more food online, the restaurant will need to adopt modern technology solutions in the future, whether the dine-in facility, takeaway, or dark kitchens, technology allows restaurants to run a business without hindrance and enable them to mitigate financial loss due to the pandemic.
Eye-popping Food Delivery Stats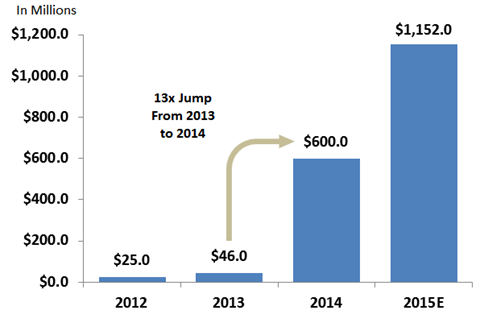 Digital technologies are impressively transforming the restaurant industry from farm to fork. Multiple food options, secure payment options, the time factor, amazing deals, etc., are the major reasons that encourage people to order food online. While restaurants benefit from it as they can make their online presence strong and boost revenue faster.
We all are aware of how the digital food ordering business is growing; let's go through some powerful statistics that can give you an insight into where digital ordering stands.
These figures explained that digital ordering is growing, and if your consumers don't find you online, they will go somewhere else. Indeed, emerging technology solutions are leaving no stone unturned when it comes to redefining the restaurant industry, and restaurant managers also can't deny the fact that technology has made their business relevant by servicing an online customer.
Technology Holds the Future
The unparalleled innovations that technology solutions offer to restaurants are already taking the restaurant industry to another level. Social media, websites, apps, cloud technology, etc., encouraging entrepreneurs to get their business online faster. Moreover, the corona pandemic has acted as a catalyst and shifted consumer's preferences. At last, we can say that the effects of technology on the restaurant business are a revolution with far-reaching significance.
---
Author bio

Nirav Parmar
Having More than three years of experience, Nirav is an outreach expert at Elluminati Inc. Having a keen interest in communication, content, and digital marketing, he has worked with many brands and helped entrepreneurs to establish an online presence that drives their business forward.