Health Hub, a European Digital Innovation Hub (EDIH) based in Thessaly, Greece, participated in the highly anticipated 1st EDIH Network Summit. The summit, which brought together influential EDIHs, policymakers, and public administrators, took place in Brussels from May 31 to June 1, 2023.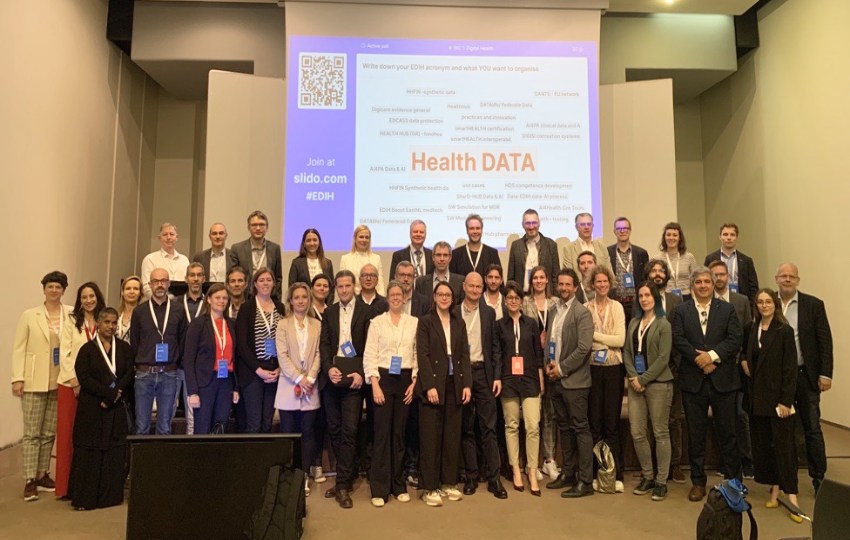 As a European Digital Innovation Hub, Health Hub serves as a pivotal reference point for Digital Health at regional, national, and European levels. It provides transformative digital services to SMEs and public administrations in the Health and Pharma sector, empowering them to enhance their outreach, precision, innovation capacity, and networking capabilities. These innovative services, enabled by Health Hub's expert partners, drive forward the digital transformation of the industry, facilitating growth and advancement for all stakeholders involved.
Health Hub is coordinated by Institute of Entrepreneurship Development (iED), an award-winning Greek non-profit organization dedicated to promoting innovation and fostering the entrepreneurial spirit. With its skilful coordination, iED ensures that Health Hub operates at the forefront of digital innovation, delivering cutting-edge solutions and driving impactful change in the Health and Pharma industry.
The 1st EDIH Network Summit is a leading avenue for the exchange of knowledge and best practices in digital innovation. Health Hub's participation alongside other renowned Greek and Cypriot Digital Innovation Hubs, including DigiAgriFood, digiGOV-innoHUB, SmartAttica, smartHEALTH, and DiGiNN, underscored its commitment to collaborative growth and advancing the European digital ecosystem.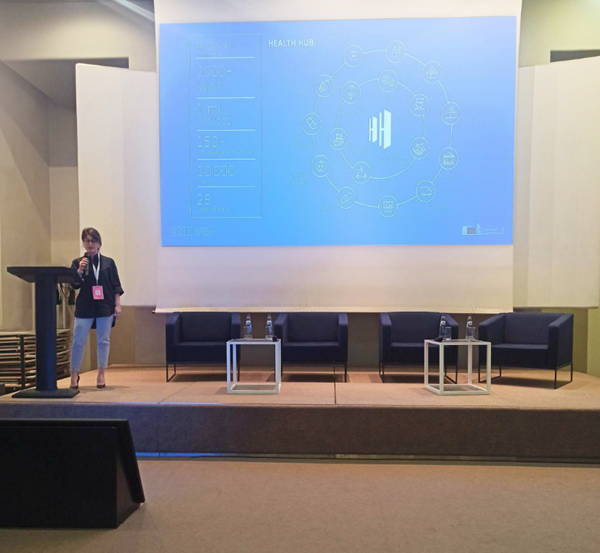 Health Hub's participation at the Summit was exemplified by the presence of its Chief Operating Officer (COO), Maria Pournari. On June 1st, Maria was a keynote speaker at the digital health session, and her speech focused on the Pharma sector, the challenges in digitalization, and its close interconnection with the healthcare system.
Drawing upon her extensive expertise, Maria's insightful speech shed light on the pivotal role of digitalization in the Pharma sector and its interdependence with the healthcare system. Her address proved inspiring and stimulated meaningful discussions among industry experts and policymakers in attendance.
The workshop aimed to present the outcomes from the Working Group on Digital Health kick-off meeting, which occurred on April 17. Additionally, it served as a platform to showcase the activities of four EDIHs that address a wide range of Digital Health topics, including healthcare, well-being, pharmaceuticals, and aging. The workshop facilitated the collection and discussion of further proposals related to common and specific interests in the field of Digital Health.
Health Hub and Institute of Entrepreneurship Development are honoured to be part of this groundbreaking event, which represents a significant milestone in the European digital innovation landscape. By engaging with stakeholders and exchanging ideas, we aim to foster collaboration, drive positive change, and shape the future of digital innovation in the Healthcare and Pharma sectors.
For more information about the 1st EDIH Network Summit, please visit https://european-digital-innovation-hubs.ec.europa.eu/events/edih-network-annual-summit.
Health Hub is excited to also announce our hybrid upcoming event, InnoHealth Forum, dedicated to innovation and collaboration in eHealth. Taking place on 22-23 September 2023 at JOIST Innovation Park, this forum will bring together industry experts, healthcare professionals, policymakers, and technology innovators to explore the latest advancements and challenges in the field of eHealth and pharma.
To learn more about InnoHealth Forum, please visit our website at https://innohealthforum.joistpark.eu.