What qualities do project managers need to have? The art of project management involves effectively planning, carrying out, and supporting your team's work. You need specialized training and certification in challenging project management software, portfolio management, and project scoping. It's crucial in any case. But it's more than qualifications or degrees.
You need various soft project manager leadership skills. You should combine them with your hard skills and drive the company to success. In some cases, the ability to communicate, recover and adapt matters more than knowledge. Why? Because you should be able to motivate employees.
They should feel free to address you when dealing with problems, whether they optimize Magento performance or are uncertain about their future due to crises. It's essential since the work environment influences a team's productivity, loyalty, and turnover, translating into business revenue or costs.
Whether starting or having been managing projects for a while, you need to improve as a professional. Here are the top three project management skills and tips on honing them.
1. Resilience as a First Project Manager Leadership Skill
Project management is fascinating, demanding, and rewarding as a profession. However, it can also put you under a lot of stress. While novelty, unpredictability, and deadlines of projects can seem fine, it's easy to fall into the trap of stress. Imagine experiencing it every day for years.
It can harm your health and impair your ability to reason, be creative, and respond correctly. Making mistakes and suffering from desperation makes things worse. You risk losing control of both your work and yourself. That's why you need to develop resilience as one of the project management skills to prevent setbacks of prolonged pressure in unpredictable times.
What is resilience? It's the ability to bounce back from failures or adapt to change quickly. The first step to nurturing this quality is a personal understanding of choices. Are you prepared to handle the difficulties brought about by disruptions? The answer to this question depends on physical and mental health, relationships with others, and planning.
How to Improve Project Management Skills and Become More Resilient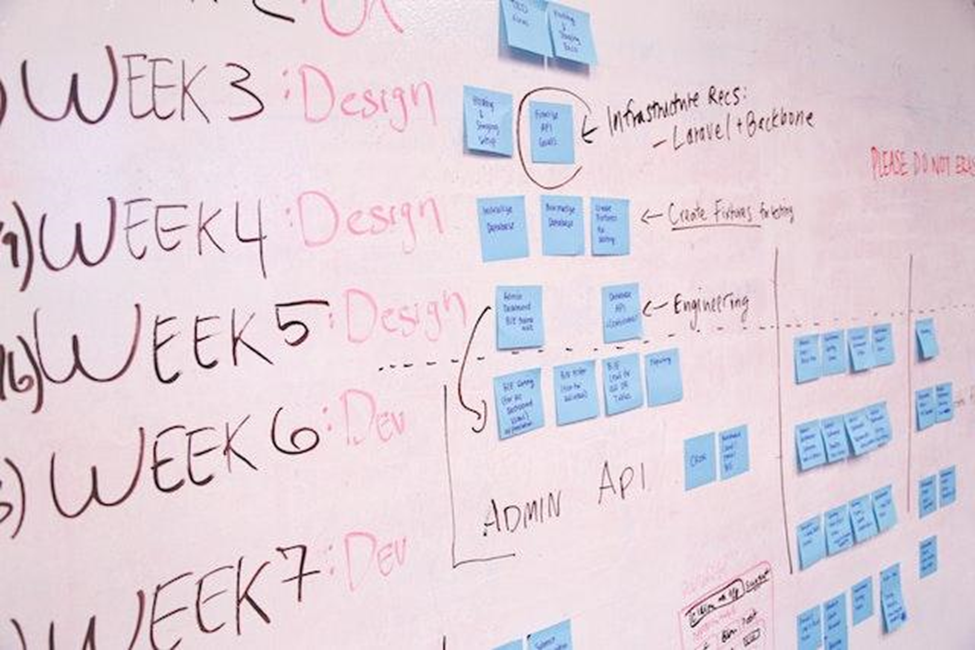 Train personal resilience
It's hard to recover from stress without strengthening your body and mental stability. Consider your diet as the body builds energy from the consumed nutrients. Pick fresh, healthy foods of high quality.
Take your time and enjoy it on an emotional and social level. Add more activities, be it traditional sporting and exercise, walking, dancing, swimming, or gardening. Relax and take as much time to sleep as the body needs. Your brain performance will decline with even a slight reduction below recommended levels of sleep, just like it would if you consumed alcohol in excess.
Build connections to ask for support
People who love us will always be willing to lend a hand. All you need is to ask them when things get complicated. These can be your closest friends, family, partner, or people from an inner circle like trusted colleagues.
You can also find a wise guide or a role model at work. This person may share the experience with you and be your source of advice and insight.
Understanding that difficult times will come is the third step in preparing for them. Determine your weak points and lessen the possibility and impact of negative outcomes. By doing this, you'll be less vulnerable to emotional setbacks.
However, some situations are impossible to foresee. Build up your defences against the hazards you can't fully predict. It will be less stressful to be prepared, and you'll be able to react more swiftly when anything unexpected does happen.
Another crucial step is to reflect on the results. Spend 30 minutes observing trends, looking forward, or identifying overlooked details.
2. Communication as a Critical Project Management Skill
Most projects involve a broad list of stakeholders that you need to keep informed, aligned, and, ideally, satisfied. These stakeholders may include team members, representatives from other departments, clients, and leadership.
Communication is an essential project management skill since you have to unite many people. Everyone should be on the same page, aware of any changes or problems, and work for the same business goals. But that's easier said than done, especially if your profession requires you to communicate with people at different levels. You must constantly adapt your communication style and content to the required audience.
According to Workamajig's research, poor communication is among the top five reasons for project failure. It results in unsuccessful work in 29% of cases.
Let's remember that nowadays, you not only have to master face-to-face interactions but also video calls, instant messaging, business correspondence via emails, and so on. How can you improve your communication skills to deliver your message through all these channels?
Tips for Project Management Communication
Listen to your team and ask them about their opinion
Good communication requires excellent listening skills. Try to hear what your team has to say and collect their thoughts on various topics. It enables you to connect with the staff and demonstrates respect and appreciation for them. When you show someone respect by listening to them, they will more likely do the same for you. As a result, you improve your project manager leadership skills and reach business goals.
Specify communication method
Establish a primary means of communication for the project after you've put together a team and a plan. You may involve in various communication channels during work. But choosing the main one helps you plan your work.
For example, create a group chat and outline what information to exchange there. Other dialogues may happen in different groups or through direct messages.
Monitor employee performance and give feedback
Keeping an eye on employee performance lets you identify people needing help. Based on their KPIs, you can decide whether to step in. Plus, give your team the appropriate feedback as the project develops. Feedback is vital for progress and career growth, promoting a sense of accountability and inclusion. In that matter, you can create a SharePoint calendar, which will help you actively discuss with your team members the latest developments and give valuable feedback
3. Budgeting as One of the Project Management Skills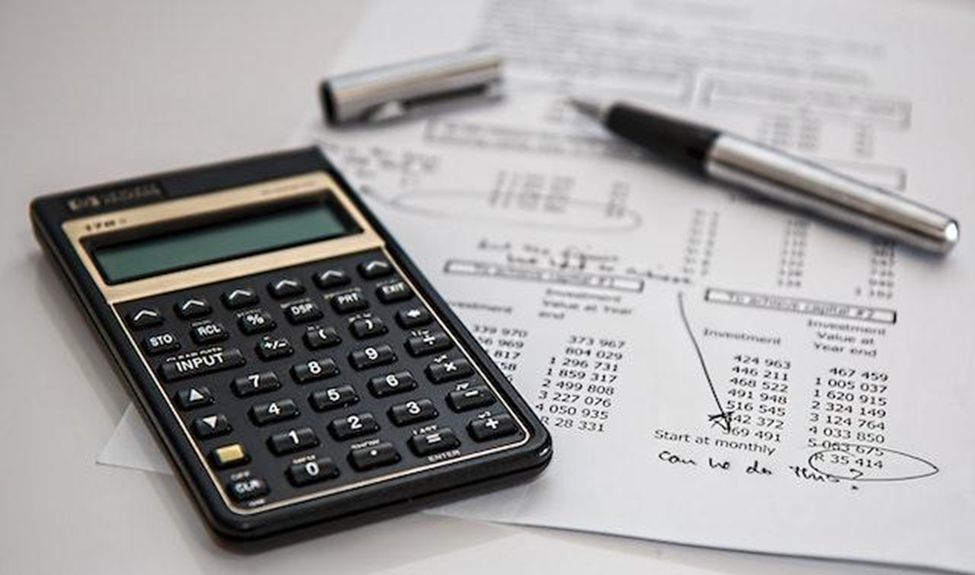 In addition to completing projects on schedule, PMs often have to keep costs to a minimum or break even. That's where you need cost management skills. They entail thinking about how each activity will affect your budget at every project stage.
You don't need to be an expert in this field, but you need to grasp the fundamentals of financial management to allocate enough funds for the project to succeed.
How to Hone Budgeting Skills
Effective PMs plan their costs and budget at the start of a project. The key is having a clear idea of the project scope. What does the team need to do to deliver a product with the essential features and functions? Give this stage the due attention and devote adequate time, effort, and study to figure out every aspect of a project.
Inform the team members and stakeholders about your estimations. Throughout the project, monitor your expenses to stay within the budget. When the work finishes, look back at your prior calculations and compare them with the actual costs. You can use it as a baseline for upcoming tasks. Other tips on how to develop project management skills are as follows:
taking a financial course;
employing cutting-edge budgeting software;
learning from mistakes;
including a contingency to prepare for the unexpected.
Conclusion
Here is a compilation of three key project management skills essential for a specialist in this field. While there are many other crucial skills, such as leadership, adaptability, conflict resolution, and so on, you may feel overwhelmed developing all of them at once.
Take small steps by enhancing your strengths and working on your weaknesses. Define areas of improvement and seek out opportunities to develop them, such as:
giving presentations before the team to train communication skills;
inspiring the team to take on new challenges, such as building headless commerce architecture or launching a new app;
using project management software to track the work process;
show empathy to your colleagues and discuss their feelings about work, life, etc.
The key to success is consistency, not the number of completed tasks. So the more you practice, the better leader you will become.
---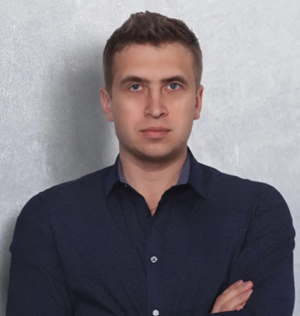 Author Bio
Art Malkovich is CEO and co-founder of Onilab, an eCommerce development company. He has about 10 years of experience in team management and web development for eCommerce. He is passionate about keeping up with recent technologies and working on innovative projects like headless commerce solutions and PWAs in particular.