Inclusion and diversity are the following trendy words you can find almost everywhere, and of course, in a workplace. Every business blog or successful entrepreneur will tell you that it's what you need for the well-being of your company.
Diversity and inclusion are vital elements of every prospering team in the workplace. They turn it into crossroads of various ideas, cultural backgrounds, and clever solutions. Additionally, according to Josh Bersin's research, inclusive teams are 1.7 times more innovative in their responsible market.
With this information in mind, more and more companies seem to follow this trend and implement it in their workplace. However, as far as the workplace is concernced, many still seem to confuse diversity with inclusion. In reality, things are a little more complex at first glance.
Let's see the difference between those two elements and which you should include in your teams.
The Difference Between Diversity and Inclusion in the Workplace
Many companies think they provide inclusivity in their workplace when they, in fact, are only being diverse.
But aren't those two the same thing? And if not, what's their main difference?
In short, diversity alone is just a performative action. You must back up your efforts with inclusion and make the workplace comfortable and fit for each of your employees.
In other words, you make your company more diverse when you hire people from different cultures, gender, races, age, sexual orientations, sexual identities, and more. The more variety of backgrounds and individuals in your teams, the more diverse your company is. However, this wouldn't mean that you provide an inclusive workplace.
When you start making your environment and policies suitable for every diverse group of your company, you improve your inclusion.
So, keeping this newly found information in mind, how can you make your workplace more diverse and inclusive? Let's discuss the best tips and techniques for this mission.
1. Hire Leaders Who Care About These Values
Whenever you want to make changes inside your company, you must have people who help those updates happen in real-time. Usually, the leaders or managers are responsible for it. This means one thing – your leaders must share those visions and values to integrate those changes into employees' daily lives properly.
Adam Fard, Founder & Head of Design at Adam Fard UX Agency, says, "Managers are this bridge that transfers your ideas to your team members. So, what you need to do from the very beginning, is to hire people who understand the importance of inclusivity and diversity." If you already have managers who lack these ideas, you can always organize training and meetings to share those values with them.
Otherwise, your managers won't stick to these policies, and new changes won't be applied to your teams.
2. Allow Your Employees to Speak Up
Responsible organizations know how vital every voice is. They realize that every person counts- no matter their position in the company. You can't predict which team members can surprise you with new creative thoughts.
However, not every employee is ready to speak up: some are shy, and some may feel unvalued. So, you, as a decision-maker, must make sure to provide equal opportunities to everyone.
Give every person a voice. Organize various brainstorming meetings, and ask questions to everyone. You can also conduct anonymous surveys so the team members can speak their minds more easily.
Only with honest discussions and opinions can you find out your pain points and mistakes and, by fixing them – achieve inclusivity.
3. Celebrate Different Cultural Practices and Holidays
Not each of your employees celebrates Christmas – and that's okay.
Diverse companies have members from different cultural and religious backgrounds and need policies to honour those differences.
One of the best ways to celebrate those differences is by focusing on holidays and other events. You can always give Christmas Day off, but it's better to make your holidays float so everyone can choose a memorable holiday instead. Plan diversity and inclusion activities to learn about different cultural events and holidays and celebrate them as a team.
As part of your employee engagement activities, those practices will make your employees feel more valued and, as a result, increase employee engagement and productivity.
4. Create Mixed Teams
What's the point of hiring people from various ethnic and social groups if they always stick together?
Lachlan de Crespigny, co-CEO of Revelo, says "Companies must mix their teams and combine different voices and identities together. Needless to say, how a diverse group of talents with different opinions, experiences, and perspectives can up the game and come up with innovations."
Additionally, it will make the whole concept of inclusivity easier to grasp, as people from different groups can interchange with each other directly.
5. Promote Pay Equity
If two people with similar skill sets and experience working in the same position, it's only logical for them to be paid equally. Unfortunately, in many organizations, people still get paid unequally based on their gender or other factors. And business owners should make sure to avoid making similar unfair decisions.
People analytics can help you with this task. You can find employees who are underpaid and find gaps within your teams. This practice helps to manage all the underwater issues and achieve equality between your team members, says Alex Popa, CEO & Founder of Whizcase.
6. Don't Only Look For Culture Fit
Many companies look for future hires who will perfectly fit the company culture. We get it; hiring people who think, act, and work alike can sound pretty attractive. It seems like this technique is only beneficial as your team members will get along well and won't cause any inter-organizational conflicts, right?
However, you may soon realize that all your team members are awfully alike and share the same opinions. This is the great danger of hiring only those who "fit in" your culture perfectly. And as we mentioned above, you won't get new and innovative ideas with a team that seems like one person.
It would help if you forgot about "culture fit" and instead went for a long-run tactic. Hire new talents based on their beliefs, talents, skills, and experiences. Create a diverse group of people who keep the ideas bouncing from every corner of your meeting rooms.
7. Organize Personal One-on-One Discussions
One-on-one discussions are gifts that will keep giving. What's a better way to know what your employees care about, if not by just asking them directly? That's why not speaking with the employees is a waste of this powerful tool.
However, direct questions may seem like your employees are being examined in the school. That's why honesty and vulnerability are the way to go. Instead of asking them a bunch of unrelated and intimidating questions, try to show empathy and honesty first.
Speak about your personal concerns, and talk about your own feelings and thoughts. Don't be afraid to appear vulnerable – this will make you more approachable, and your employees will be eager to share their own concerns with you.
Only this way can you identify your employees' pain points and make decisions to fix them.
8. Measure And Improve Inclusion
Inclusivity is flexible and ever-evolving. You can take all the measures and be inclusive today but fall behind the new norms soon after.
That's the primary reason you should always measure and analyze the state of inclusivity within your organization. The best way to achieve this is to ask your own people. After all, no one knows more about your employees' state than the employees themselves.
You can ask questions during meetings or perform surveys to analyze your results. If you want to achieve more accurate results, make your surveys anonymous, so your team members won't be afraid to speak their minds freely, says Tia Campbell, Director of Marketing at Practice Reasoning Tests
After getting your results, make sure to evolve and improve your diversity and inclusion tactics continuously. Stay up to date with changes in the world and take action accordingly.
Final Thoughts
Workplaces must recognize how vital diversity and inclusion are for their company's future. It's highly beneficial both for employees' and companies' well-being.
Inclusivity starts with diversity. Only with a diverse enough team can you achieve inclusive and equal conditions within your organization. However, you won't have an inclusive atmosphere only with a diverse group of people.
Inclusion is not only about having team members from different minority groups and backgrounds if you're not going to present equal and fair conditions for each team member. Inclusion is about considering everyone's diverse backgrounds, experiences, and values and creating an inspiring and motivational environment for them.
When done right, a diverse and inclusive workplace can help you achieve unimaginable heights. When people with different thoughts and opinions mesh together, they can create something truly magical. Statistics show that unique and out-of-the-box ideas appear more quickly in diverse groups. Moreover, diversity and inclusion improve employee engagement and motivation. As a result, you get a goal-orientated team of unique individuals who you can mix around and devise revolutionary solutions.
---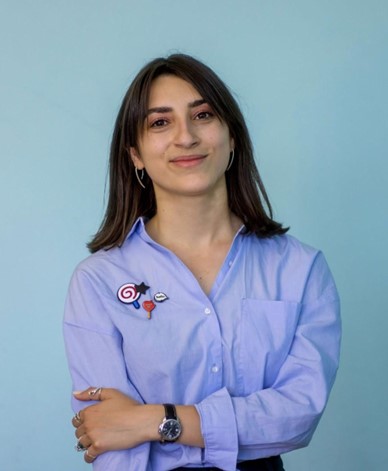 Author Bio
Araks is an experienced SEO Content Writer at SayNine, who's especially keen on topics like employee engagement, digital marketing, and eCommerce development. She believes that a good text is one that touches hearts and leaves an aftertaste in the reader's mind.
Araks is a full-time animal lover; you can usually find her in the company of her dog and cats. She has previously worked in different industries and is always open to new knowledge. She believes that constant learning is the moving force of humanity and should be cherished more than anything else.
Connect with Araks on Linkedin