The truth is that social media has become more than just a platform for sharing selfies and cat videos; it's now a means to connect with like-minded people, spread ideas, and build businesses.
With so many ways in which social media can help entrepreneurs engage with their audience more effectively, it seems foolish to ignore the potential that exists.
Social media is not just a passing fad but an essential marketing strategy for businesses. Today, entrepreneurs need to learn how to take advantage of this medium through the information offered here.
It's not enough to have a presence on social media anymore; there is much that can be achieved through social media, making it well worth the effort, particularly for entrepreneurs.
Here are twelve tips on how entrepreneurs can make the most of social media:
1. Engage with your audience
According to Vikas Solanki, Founder at BestinIndia.com, entrepreneurs should ask themselves: "What specific interests and activities do your target audience pursue online? What content best aligns with their values?"
He notes that an entrepreneur trying to sell a product in the health and wellness space may want to join relevant Facebook groups or answer questions on Quora.
Social media platforms aren't so different from real life in that they both involve engagement between two parties, whether those interactions take place through comments, likes, or re-tweets.
One of the best ways to get social media working for your business is to engage with people talking about your brand.
In today's digital age, there is no way you can ignore the power of social media and the increasingly significant impact it has on a business's success or failure.
2. Be consistent
Pick a social network and stick with It. It can be not very clear for a social media novice to try and make sense of all the available platforms, particularly if they have overlapping functions.
There's no need to sign up for every possible network just because it's there, at least not right away.
There is a fair chance you will receive many mixed messages from customers if you do so. Pick a social media platform or two and create an engaging presence through them by being active and consistent with your posts etc.
3. Monitor for trends in your niche
Know what is Hot in your industry. To get ahead of what your competitors are doing, it is vital to be aware of the latest developments in your industry.
For example, if you own a fashion business and want to market through social media, it makes sense to find out what will be trending in that niche before you take action.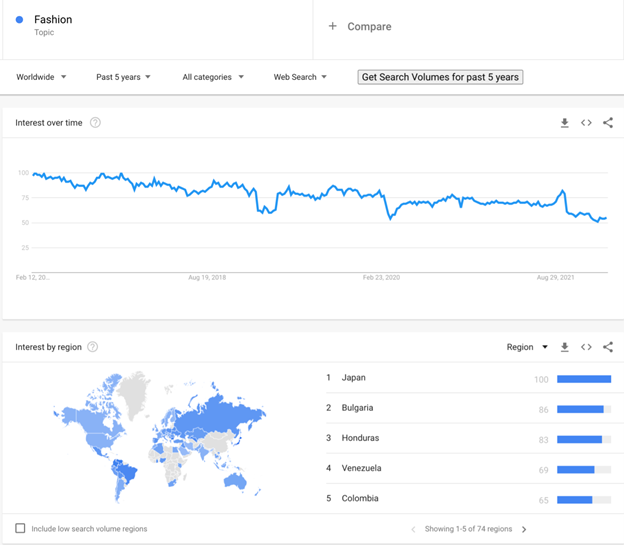 It might sound obvious, but it is often underestimated how powerful monitoring trends can be; knowing what's hot will give you an edge over others who are working without such insight.
4. Try a little giveback
It is important to remember that social media users are people, not just numbers. When you spend time on your social media platforms, it's easy to forget this and get caught up in the sense of competition or pride around how many followers and interactions you have.
One of the best things an entrepreneur can do when they're on social media is to remember that there is a real person on the other side of the screen.
This means it's worth taking the time to check up on your campaign or re-read through a customer's message as you could easily miss important information from someone who isn't as well versed in technology as yourself.
Whether this takes the form of discounts or exclusive content doesn't matter so long as some element of reciprocity is involved, which creates loyalty and goodwill.
5. Be active on the go
Keep It Mobile!
If you want to ensure that the social media efforts you put in bear fruit, it is important to be accessible and mobile so as not to miss out on opportunities.
Mobile devices dominate today's world, and as such, entrepreneurs need to keep this in mind when engaging with their audience online.
Social media sites are not just restricted to laptops and workstations; use mobile applications and social media sites, such as hashtags on Twitter, to reach the widest possible audience.
Social media has revolutionized how businesses operate, and entrepreneurs need to keep up with its evolution if they want to succeed.
With increased competition and tougher market conditions making the need for effective brand building more important than ever, entrepreneurs can benefit immensely from making the most of social media.
Ultimately, there is real value in taking advantage of what sites like Facebook offer, both from a branding and a social perspective.
6. Build a unique brand
The idea of creating a unique brand may seem daunting, but entrepreneurs should see it as an opportunity to stand out from their competitors and 'be themselves.'
Social media is a great platform for showcasing what makes you unique as a business owner.
Think of it as another marketing channel through which entrepreneurs can promote the core values and ideals they stand for as people, not just business owners.
7. Use the right hashtags
Hashtags are a great way to expand your social media presence and bring more people to you.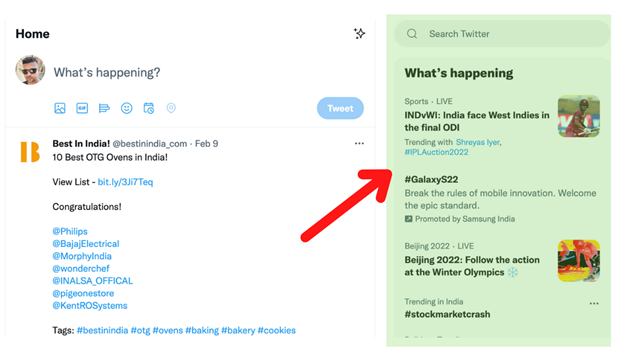 It's worth giving thought as to which tags may be relevant for certain posts, but it isn't necessary to use them all the time; there is such thing as too many hashtags!
A good approach is to limit yourself to three or four tags per post, max.
8. Don't ignore video content
Many entrepreneurs think that they can't make videos themselves, either because they don't know how or feel they would not look professional enough on camera.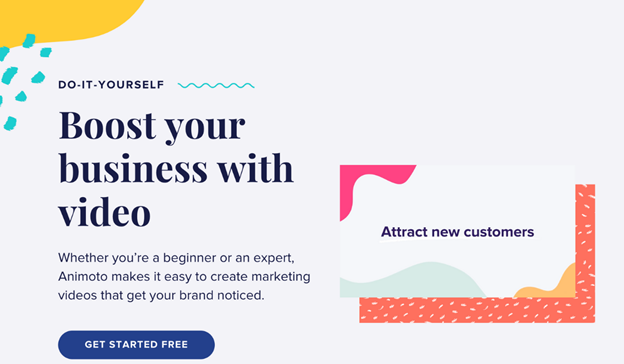 In reality, however, tools like Animoto can make the process simple and effective; entrepreneurs should take advantage of these rather than avoid creating video content as it can be a great way to demonstrate products, etc., and engage more effectively with consumers.
9. Collaborate on social media platforms
Collaborating on social media platforms is a good method for generating fresh ideas and expanding your reach. You can use smm pannel to promote your blog.
This approach may also lead to new business opportunities through collaboration; those engaging in such activity will find that sometimes there can be many wins from such an endeavour which couldn't happen without the initial agreement.
10. Opt for pull marketing (Not push marketing)
It's important to remember that social media works best when marketers choose to 'pull' their audience rather than 'push' them into taking actions they may not necessarily want to.
This is particularly relevant for campaigns that consider it necessary to ask for certain things of consumers; the more businesses push consumers, the higher the chance of them ignoring requests and not engaging with messages.
Opting for 'pull' marketing involves making the audience want to engage and be a part of what you're trying to achieve; this is done by focusing on creating genuine relationships and working hard to ensure that messages are relevant, timely, and personalized for maximum impact.
Suggested read: Difference between Push and Pull marketing.
11. Use social media to drive traffic back to your website or blog
This is an effective strategy for helping businesses increase brand awareness and generate significant traffic levels.
One of the best SEO tips is to use social media to improve your overall SEO score and boosts your website's organic rankings on search engines – FREE Traffic!
Using social media to drive visitors back to a website or blog may take the form of sharing links on sites such as Facebook, Twitter, LinkedIn, etc. It may involve writing dedicated pieces published on blogs and websites to build traction with consumers. Learn how you can get the utmost of social media by indulging yourself in the right strategy, like exploring the LinkedIn marketing strategy or getting tips on Facebook from experts
The content you share on social media will depend on your brand and what you're trying to achieve, but it's important to keep in mind that the more relevant consumers find your content, the more likely they are to visit your web properties.
Also, all the social media huskies are barking up the wrong tree. The right social media marketing tools and strategy ensure that your business fills a need for people who do not know you exist.
How do you get in front of these people?
1) Offer something free on Facebook, Twitter, and LinkedIn. If they like it, they will follow you.
2) Start a conversation and add value. What is the question you know they want to be answered?
3) Do not cold call. This will get your business flagged, and you'll lose followers fast.
4) Build a database of people who fit your ideal customer profile and send them regular, valuable content — free — to build trust with them.
5) After 6-12 months, get proactive. Ask your database to do something for you, but have it be easy for them to do.
6) Rinse and repeat. Keep the conversation going while building trust with your ideal customers.
7) When they need what you sell, make sure you are top of mind because they know, like, and trust you.
8) Continue the conversation by staying top of mind with social media updates.
9) Be honest, transparent, and sincere. People can smell a fake a mile away!
12. Monitor your competitors on social media sites
Entrepreneurs should consider monitoring their competitors on social media platforms to gain a real competitive advantage.
By doing so, businesses can identify what works well for specific brands to either follow suit or try something different to stand out from the crowd.
This approach can also help highlight new opportunities that may not have been possible had businesses remained in their echo chambers; therefore, it's a smart idea to get out there and learn from the successes of others.
Once you know your competitors better, you can create improved content that is more likely to engage with consumers and ultimately boost ROI.
Conclusion
Social media represents a huge opportunity for entrepreneurs to reach new audiences, promote products/services, etc. learn from the successes of others, form meaningful relationships with customers, and so much more.
Hopefully, the above suggestions will encourage entrepreneurs to make the most of social media and get more out of their campaigns.
Would you consider these tips in your campaigns? Let us know your thoughts.