For many years, Greece has been in the spotlight concerning the European refugee crisis. Undoubtedly, the whole world has seen pictures of the mountainous life jacket graveyards that exist at the shores of east Aegean islands like Lesvos, or know of the infamous Moria refugee camp. If only they were just some ugly pictures, but unfortunately, there are a lot of stories of human desperation and pain hidden behind them.
But even in desperate times, there are many bright examples that this article will focus on – the organizations that fight for migrant integration in Greece. Additionally, we will explore the migrant situation in Greece and why integration efforts are essential.
Recent history of migration in Greece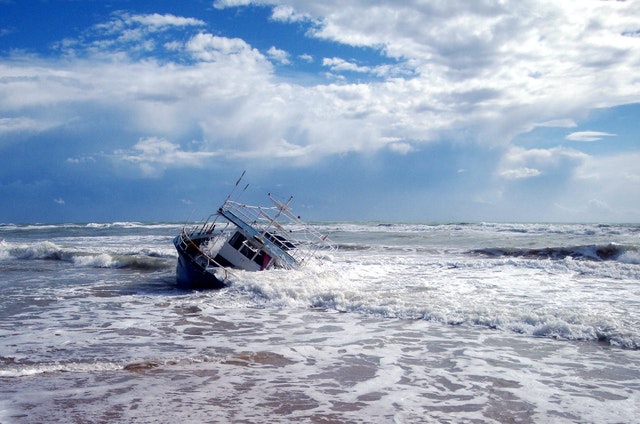 Greece has been a migrant-sending country in most of its contemporary history. However, since the 90s, the country started receiving immigrants from various parts of the world due to geopolitical changes. What started with people from the Balkans later continued with immigrants from the former Soviet Union, Pakistan, and India for the most part.
However, this past decade there was a significant increase in the movement of refugees and migrants towards Europe. This immigration movement reached a peak in 2015 as the continuous Syrian civil war that started in 2011 displaced millions of people. Initially, most refugees sought refuge in neighboring countries like Lebanon, Jordan, and Egypt. Nevertheless, the humanitarian crisis was so big that these countries stopped accepting refugees in 2014. Europe seemed like the only viable option as they had nowhere else to go.
Additional problems in the asylum process
Greece being at the European border, served as the point of entry for many refugees who started reaching the Greek shores crossing the Aegean Sea from Turkey. However, Syrian refugees seeking asylum in Europe were later joined by migrants from third countries. They tried to take advantage of this humanitarian crisis to cross illegally and seek asylum claiming false identities. As a result, granting asylum became a lengthy process that kept thousands of refugees and migrants in limbo.
Greece is the transit point, not the destination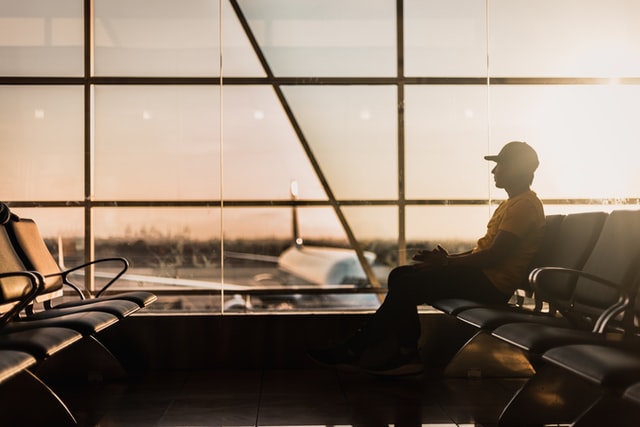 For most migrants and refugees, Greece was seen more like a European territory than their end destination. They didn't see Europe only as a haven away from conflict but also as an opportunity for a better life since losing everything they left behind in their homeland. These refugees had family members around Europe that wanted to join them in many cases. Also, during that time, Greece was ravaged by economic and political crises that made Greece's future in Europe uncertain.
The Dublin Regulation
Unfortunately, many refugees were trapped in Greece due to the Dublin Regulation. This regulation aims to determine which Member State is responsible for examining an asylum application or granting one. With the Dublin Regulation, the country responsible for examining asylum applications is the first European country asylum seekers entered and had their fingerprints taken. Additionally, suppose refugees are found in a different Dublin country. In that case, the first country of entry is obliged to take them back.
Why is migrant integration in society important?
The integration of migrants is a prerequisite for a peaceful and democratic society. Essentially, integration is the process of transforming migrants from outsiders to insiders to become a part of the local community. Without integration efforts, migrants quickly become marginalized, while their participation in society is limited.
Furthermore, xenophobia and racism are still in existence in 2022 despite the proliferation of globalization and international travel. This dislike and prejudice over foreigners were only exacerbated in recent years through hateful rhetoric by populist right-wing politicians. As a result, anti-foreigner sentiment increased violent crimes against migrants and refugees alike.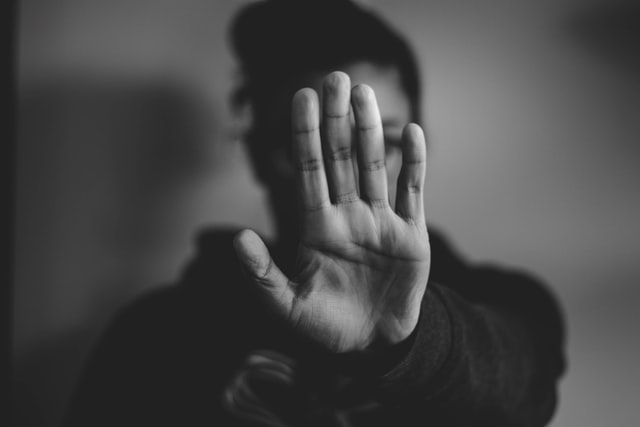 For this reason, organizations for migrant integration in Greece are vital as they help assimilate foreigners with the local population. That way, they will be less likely to be victims of such crimes, but only to a certain extent, as this has a lot to do with the culture and education of the local population.
All in all, the integration efforts can keep migrant communities healthy, above the poverty line as they are more likely to find a job and keep our economies strong. Migrants are essential in the local economy as they do many jobs, especially manual labor like farming, that the local population refuses to do.
5 organizations for migrant integration in Greece
Having seen the situation with migrants in Greece and why their integration is essential, let's view some organizations that help immigrants and refugees integrate into Greek society.
Migrant Integration Center – City of Athens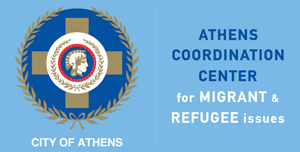 The Migrant Integration Center of the city of Athens acts as a local point of reference for the provision of specialized services to third-country nationals (migrants and refugees), including psychosocial support, legal counseling, and social rights information, to improve living standards, labor market access, and social integration of the respective populations.
Specifically, this organization helps migrant integration by offering:
Greek language courses for beginners.
Courses with elements of Greek history and culture to prepare migrants the Greek language certification exams.
English language courses to prepare them for the (A2) English language certification exams.
Computer courses to acquire basic computer skills to get a certifications for basic computer skills.
Professional counseling sessions to individuals.
METAdrasi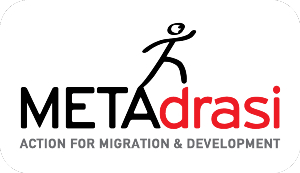 METAdrasi is a Greek non-governmental organization (NGO) created in December 2009 that assists in the reception and integration of refugees and immigrants in Greece. It focuses on services not covered by the Greek government or other non-governmental organizations.
The name METAdrasi comes from the combination of Greek words "meta" and "drasi," meaning "then + action," and encapsulates the purpose and the philosophy of the organization. That means that this Greek organization pays a lot of attention to actions for migrant integration as this is a vital step that comes as soon as the migration occurs.
METAdrasi provides quality interpretation services of over 43 languages and dialects, protecting and housing unaccompanied and separated children, supporting vulnerable groups through legal aid and humanitarian aid, and educating and integrating refugees and migrants.
Notably, in the scope of migrant integration, this organization provides:
Educational programmes,
Greek language lessons,
multilingual support guides,
remedial education for children to have the right education for them,
soft-skills trainings,
traineeship opportunities and work placements.
The HOME Project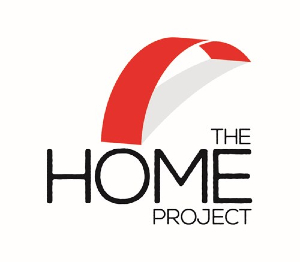 Another organization helping with migrant integration in Greece is The HOME Project. This organization helps unaccompanied children whose families and lives have been shattered by war and persecution, enabling them to persist and develop into active citizens. Children are rescued from the streets, camps, police stations, and detention centers and welcomed into the safety of our Athens homes.
Specifically, they currently have 14 homes around Athens, where they have helped over 700 children since 2016. It is interesting that many of the children, as soon as they become adults, have the option to start working for The Home Project, which is an important stepping stone for their integration into Greek society.
Through the meaningful partnerships it has developed with educational institutions in Athens, the HOME Project offers full-time scholarships, social inclusion programmes that bring together Greek students and unaccompanied minors, and technical and vocational training to help those children find a job when they become adults. So far, this organization has been meaningful in migrant integration in Greece by achieving 50 job placements in various industries. At the same time, 15 were hired as caregivers and interpreters at The HOME Project shelters.
Danish Refugee Council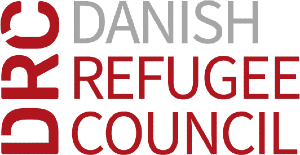 The Danish Refugee Council (DRC) is a leading worldwide humanitarian displacement organization that assists refugees and internally displaced people during their displacement, exile, settlement, and integration in a new location and return. They provide security as well as life-saving humanitarian aid. They help displaced people become self-sufficient and integrated into their host societies. They collaborate with communities, civil society, and responsible authorities to promote human rights protection and peaceful coexistence.
DRC has been active in Greece since November 2015, contributing to the humanitarian crisis at the Moria camp site on the island of Lesvos. Currently, it has offices in Athens, Thessaloniki, and Larisa. It is one of the most prominent humanitarian and migrant integration organizations in Greece.
The organization is currently operating nine camp sites in mainland Greece where it provides:
Site management services,
Water, food and sanitation,
Protection,
Legal aid,
Non-formal education,
In the meantime, migrants who are located in camps near big cities in Greece offer additional support like:
Cultural mediation services,
Integration courses with a focus on language and soft skills development.
Melissa Network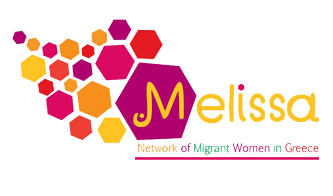 Melissa Network is a Greek organization that helps the migrant and refugee integration of migrant and refugee women. It has members from over 45 countries and was founded in 2014 with grassroots participation. This organization runs an innovative integration program for refugee women and children. It provides a platform for networking, capacity building, and advocacy.
To help with the migrant and refugee women's integration in Greece, this organization offers:
Literacy support in various languages at different levels,
Psycho-social support such as counseling, drama therapy, music and movement therapy,
Information sessions and trainings about their rights and critical knowledge they need to have,
Advocacy support through social media, interviews, public speaking and others,
Art and creativity training and the development of vocational, leadership, coding, cooking, crafting skills among others,
Skills and capacity building in areas such as visual arts, film, storytelling, photography, music,
Self/community care with training in areas such as dance, yoga, self-defense, meditation.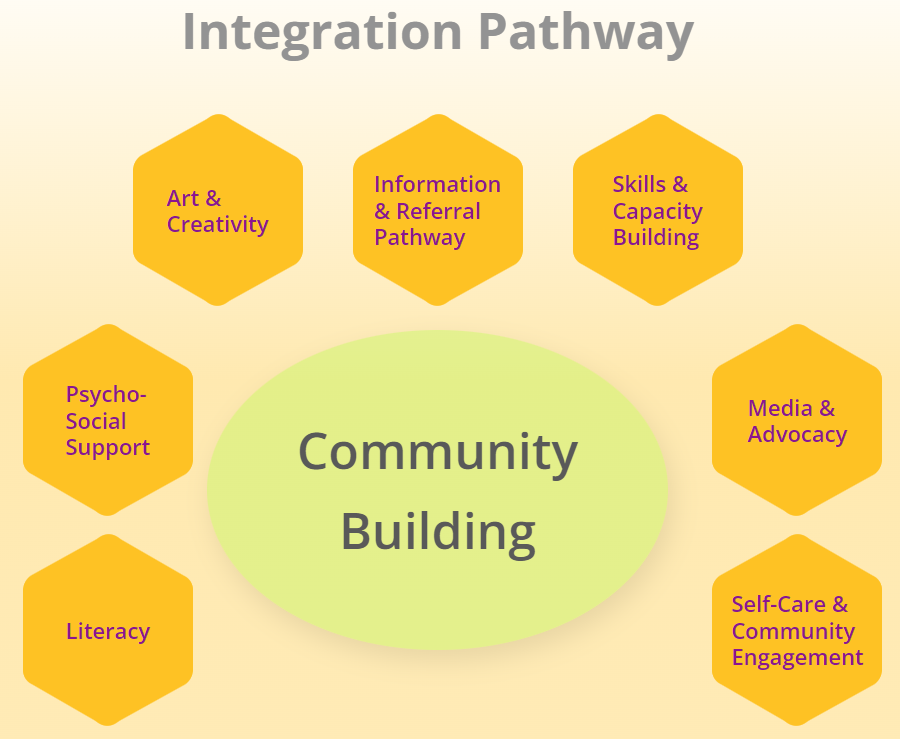 Wrapping up
In recent years, Greece has seen an unprecedented influx of migrants and refugees seeking an exodus to Europe to improve their lives and stay away from conflict. However, many found themselves trapped in countries of the European periphery, such as Greece, due to European mechanisms like the Dublin regulation, which tried to control the mass movement of people towards central Europe.
Unfortunately, at the peak of the refugee crisis in Europe in 2015, Greece was facing severe economic and political issues that had the country unprepared for the humanitarian crisis that followed. Nevertheless, European support, together with civil society organizations' operation, was essential in giving the best possible response to this crisis.
In Greece, many organizations currently offer protection and various kinds of support to migrants and refugees. The operation of organizations in Greece like the Migrant Integration Center – City of Athens, METAdrasi, The HOME Project, Danish Refugee Council, and the Melissa Network provide crucial support for migrant integration in the country.
---
IntegrAction: Action for socio-economic integration of refugees and asylum seekers

The need for migrant integration, which many organizations in Greece are trying to make a reality, is also recognized at the European level. The EU gives a lot of funds to organizations supporting migrants and refugees all over Europe as migrant integration remains one of the European priorities.
IntegrAction is an Erasmus+ project that caters to the socio-economic integration of refugees and asylum seekers at the local level. The project's goals are as follows:
Aid in the socioeconomic integration of refugees and asylum seekers by improving their language abilities,
To increase immigrants' employability through the development of socio-professional and entrepreneurial skills geared toward job placement, active job search, and self-employment.
Develop the immigrants' social and intercultural skills by encouraging active engagement in local groups of interest.
Learn more about IntegrAction by visiting the project's official website.