iED announces the successful completion of the second Youth RESPECT training. The training occurred in Sofia Bulgaria, between the dates of July 19th to 23rd. The event was materialized in the frame of the European project of "RESPECT: Youths' REspect of Solidarity, Peace, Equality, Citizenship and Tolerance through creativity".
RESPECT: Fostering Values through Creative Means
It is an Erasmus+ project that is aiming to promote the qualities of solidarity, peace, equality, citizenship, and tolerance. The project addresses young people of cultural minority background; and, professionals that are active in the sector of education, such as youth workers, artists, trainers, among others. The aim of the project is to enrich the trainers' skills and knowledge; and, subsequently implement youth training in their countries, by taking into consideration the local existing needs. In addition, a significant medium for the project's implementation is creativity. It is a strategic partnership between 4 organizations, from Cyprus, Greece, Bulgaria, and Poland.
For more information, pertinent to RESPECT, you can visit the project's official webpage.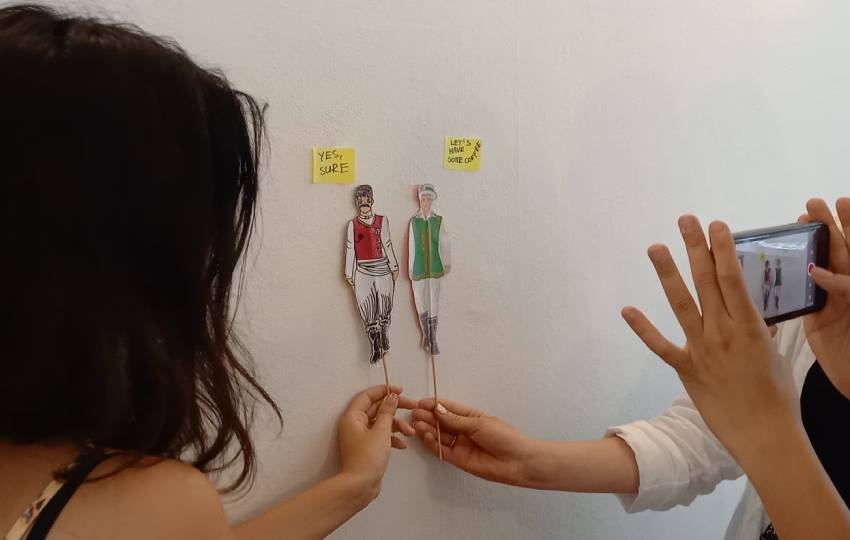 Youth RESPECT Training: The Schedule Structure
In framework of the second RESPECT training, attendees from Poland, Bulgaria, Greece, and Cyprus engaged in activities, in the context of respect, solidarity, diversity, and inclusion. In particular, the schedule was as follows:
Day 1: On July 17, the activities begun with iED's training plan. The day started with a presentation, regarding the recognition of bias patterns. Subsequently, an activity, on the subject of how words can impact others, occurred. And, the Greek participation, for the day, was completed with the creation of a poster related to cultural diversity. The day ended with a training on how to create puppets, by SSWCB.
Day 2: STANDO carried out the activities of the day, which encompassed: mind mapping of a story; a presentation regarding the stop motion animation technique; and, the creation of a stop motion animation.
Day 3: The day encompassed presentations, from BASD, on the subjects of journalism, interview, and investigation.
Day 4: The plan involved visiting Vitosha mountain and the church of Boyana. The day concluded with the materialization of a workshop related to the presentation, that occurred the day before.
Day 5: The training concluded with: an iED's activity, regarding digital comic strips creation; an evaluation of the 5-day training; and, an award certification ceremony.
With the successful completion of the second Youth RESPECT training, the project is one step closer to the end of its materialization course. The team of iED is looking forward to the upcoming final training, which will occur in Poland, on August 16th.