As the year concludes, everyone is wondering whether 2022 will provide box and packaging with some much-needed relief following the previous two terrible years. First and foremost, the lockdown severely harmed the industry. As the lockdown loosened this year, the industry faced price increases and raw material shortages.
So, what issue or trend do you think will fundamentally shape print/packaging in 2022?
Different scenarios were proposed by the industry insiders we consulted. Some predict that 2022 will be a year of resurgence and transformation. Others believe that there will be consolidation in the packaging industry. In addition, 2022 appears to be the year of short-run digital printing, particularly in packaging. Others, however, have warned of dire situations surrounding the supply of skilled labour.
Availability of skilled workforce
According to research, the availability of a skilled workforce in all fields will be a serious challenge next year. There will be a tug of war among family-owned and private equity-owned print enterprises for quality resources.
The resource bottleneck is unavoidable, especially because no print company is actively investing in manpower training.
People agree that at the most basic level, unskilled and semi-skilled employees are finding new chances, whether by returning to their communities or taking up other entry-level jobs. Traditionally, operators learn on the job from their superiors. The workforce balance shifts when the base level erodes.
They observe high-quality machines that aren't producing the required results because the operators aren't skilled enough. Think about the issue when material prices continue to rise, quotes rise in lockstep, and the anticipated production is not provided because the staff is not skilled enough to operate the machinery.
Rise of eCommerce
Consumer behaviors have altered dramatically throughout the epidemic, influencing the packaging business. Home delivery of food and consumer goods raised the demand for packaging containers, which was followed by the growing unboxing experience.
"The eCommerce aspect of consumer products flourished throughout the epidemic and thereafter, with many consumers turning to online purchasing." A tendency that will undoubtedly continue. It is predicted that by 2021, online grocery sales in the United States will account for 12.4 percent of all eCommerce sales. According to another report, the number of digital grocery buyers in the United States would increase from 131.6 million in 2020 to 137.9 million in 2021. That's 4.8% year-over-year growth.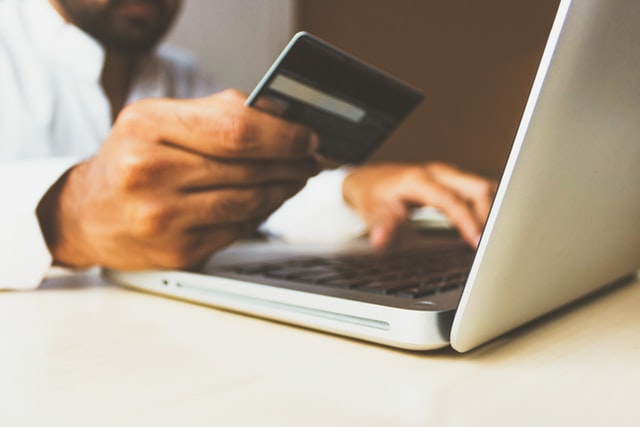 So, argues goes on that eCommerce is the new trend that is here to stay.
Along with this, he claims that emerging digital technologies such as augmented reality (AR), virtual reality (VR), mixed reality (MR), and social media are poised to take center stage. "Companies are using this low-cost yet engaging resource for nearly anything – from new concepts to learning to products and services, you name it."
Also, artificial intelligence has evolved over the years, but the post-lockdown era appears to have accelerated its use across even more print and packaging departments, including post-print, accounting, and so on. We would say these trends are not only here to stay, but one could look forward to their newer, innovative avatars in the years to come.
Personalized packaging
One of the best selections you can make is to come up with the idea of offering personalized box packaging to the market. That's because this is a bespoke box trend that will play a significant role in the next years. It is not too late to join this trend and capitalize on it.
When you use personalized boxes, you won't have to worry about anything or have second thoughts. That's because, thanks to technological improvements, you now have the option of moving forward with personalized packaging boxes. Digital printing and packaging box design software will be able to provide you with all of the assistance you require.
According to a new study conducted with the assistance of expert marketers, personalization will be able to have a significant impact on the purchase decisions made by customers all over the world. If you are too late to capitalize on the trend, your competitors will. That is something you should not allow to happen. You should be the first company to enter the market with personalized packaging boxes. Then you will be able to capture customers' interest and retain them around your business.
When it comes to packaging boxes, there is no such thing as a one-size-fits-all solution. You will be able to examine the things you provide to the market and study the packaging boxes you provide. Then you'll be able to come up with the greatest ways to personalize them. Meanwhile, you can do some study on the internet to gather ideas for inspiration.
The number of brands focusing on specific consumer markets is growing with time. Your brand has most likely already begun to do so. This is where you should start with the packaging boxes. This is due to your thorough understanding of your target market. Simply, you have to do is offer personalized packaging boxes to your target market and you will receive the finest results imaginably.
You will also be able to tell the story behind your business, as well as give personalized packaging boxes to the market. Then you may create an emotional bond between your customers and your brand. In other words, this is an efficient way for you to engage with them on an individual level. This will assist you in making your offer appealing.
Digital short-run
According to our research, the last two years of the pandemic saw a paradigm shift in print requirements that favored digital short-run packaging and labeling. Print-on-demand books are more popular than ever. Digital printing and digital embellishments would be the future of high-end print marketing. There will be a need for customized packaging solutions to meet the diverse needs of today's youngsters. We're looking forward to the adaptability and cost-effective options in short-run print finishing in future print applications.
Short-run packaging with an increasing degree of customization and ornamentation is another trend to look out for in 2022. "We are seeing an increase in D2C (direct to consumer) brands globally." This 'creative economy' is based on generating products that serve a small target population, and scale is not regarded as a given goal. Niche brands are growing in popularity, from home bakers to organic farmers to boutique designers. They require appealing packaging in smaller quantities.
Some People find an irregular flood of jobs in commercial printing. There was a time when we knew exactly how many jobs we'd be doing in the coming month. That has completely altered. So, the winning mantra for commercial printing in 2022 would be speed. Your ability to complete tasks quickly will earn you more jobs. The theme for 2022 would be to make it happen while the sun shines.
The gap in short-run high-end cartons is widening from the perspective of a package converter. "This hole remains unfilled." In 2022, packaging will definitely grow, but only for organized businesses.
Consolidation in packaging
The New Year, according to the director of Printmann Offset, will be a year of rebirth and reversal. However, he warns that it would not be easy because, in addition to increasing production efficiency through process automation, packaging converters will need to discover ways to reduce downtime and waste.
"Another area where the industry must invest is in smart recruitment, training and upskilling, and talent retention." "The benefits will be visible over time, not instantly. "However, 2022 will remain a year of consolidation, with many firms aiming to gain territory and a competitive advantage through strategic alliances and partnerships."
Some people predict that additional consolidations will occur. "Raw material price volatility will have an impact on bottom lines in the coming year." We're looking forward to the ongoing packaging consolidation. "We are also looking forward to the implementation of the ban on single-use plastics and the beneficial influence it will have on our industry.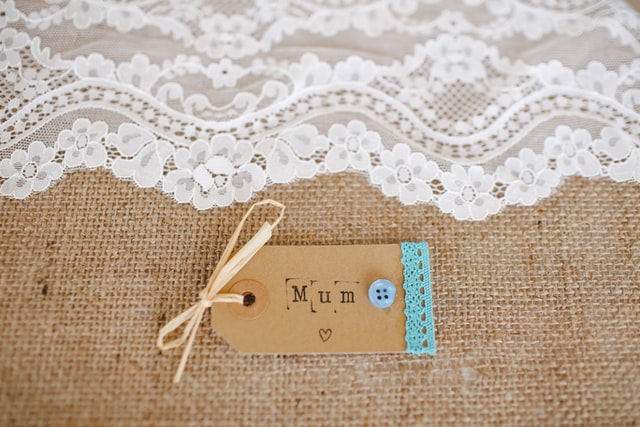 The problems with packaging
Some People in the industry believe that sustainability will play a significant part in the packaging business in the future. "The development of materials for flexible packaging will be a revolutionary transformation in the industry, influencing product shelf life, design and color sequences, and other characteristics, sparking a lot of additional changes.
"Rising life expectancy will raise demand for healthcare and pharmaceutical items, as well as non-prescription medicines and nutritional supplements.
There will also be more consumers next year. "Nuclear families and the rise in single-person living will result in more consumers, particularly among younger age groups, who are more likely to shop for all of their necessities in smaller quantities and more frequently, which will have a significant impact on package volumes." "We are excited about this intriguing market."
However, not everything is perfect in the packaging industry. According to some people, the sector has been plagued by problems for quite some time. To begin, the primary raw material in this industry is paper and paperboard. In India, art paper and art cards are mostly imported. The costs for all types of paper and paperboard have risen by 50-60% in the last 8-10 months. "The cost of UV inks and varnishes has also risen by more than 80%," they claim. "The same may be said for all inputs, such as inks, chemicals, films, plates, adhesives, and so on."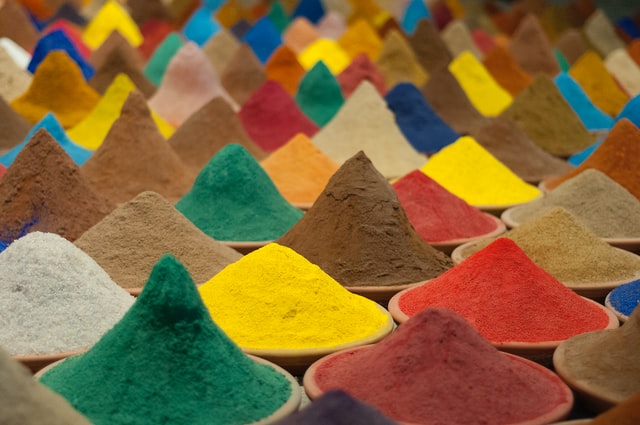 According to research factors contributing to this increase include an increase in sea freight; material scarcity as a result of poor production owing to Covid lockdowns; imported scrap shortages; rising fuel costs; and an increase in the cost of other local inputs. "China is also a source of photoinitiators and chemicals for us," he adds. The government has increased the GST on certain printing and packaging materials (corrugated boxes) from 5% to 18%.
All of the aforementioned factors have contributed to the increasing demand for working capital. However, print and packaging factories are now trapped between major suppliers and large clients. "We'll have to see how we handle this in the coming year."
Meanwhile, some people, contend that growth in the printing and packaging business is related to overall economic growth. They goes on to say that the economy will increase by more than 8% in the coming year as a result of the stable administration; control of Covid-19 through immunization; government policies/incentives for new investments; infrastructure expenditures, and so on.
"All of these reasons will drive demand for a variety of commodities. "Moreover, most countries are looking for a product alternative to China, Pakistan, and India is the best option." As a result, we believe it is time to increase our capacity for high-quality things."
Growth in flexible packaging
Any company that follows packaging box developments should concentrate on the concept of flexible packaging boxes. This is increasing in popularity over time. There's another explanation for the popularity of this packaging box style. That is none other than technical progress that we can see in the world right now. We can see how flexible packaging materials are accessible for firms to use as a result of technical improvements. Your company should simply follow such trends and obtain the appropriate packaging boxes.
There are several significant advantages of using flexible packaging boxes and product packaging design software. One of the most significant advantages would be the extra convenience provided by storage. When storing flexible packaging boxes, you will never have to deal with any hassles. These packaging boxes, on the other hand, provide increased shelf life.
Custom boxes can also help you provide a better experience for your clients. Your customers, for example, will find it simple to open flexible packing boxes. Even after opening, they will be able to reseal the packaging boxes and secure the leftovers contained within. Furthermore, you will be able to cut the materials used in the production of packaging boxes. This will assist you in lowering the overall cost of packaging box manufacturing.
For eCommerce business owners, flexible packaging boxes are highly suggested. However, other businesses will be able to benefit from it as well.
Leverage web2pack software to attract customers who want personalized print packaging products
Web-to-pack is a package design software that will assist you in implementing the best sales scenario for your particular audience and shop type.
Your consumers select the packaging type they want, enter the appropriate size, and upload their own print pictures. Variable designs for multiple languages or special promotions are generated and added to the shopping cart with a single click.
It is just as simple for your customer to build a specialty anniversary package with "10% more content" as it is to adjust the box dimensions to accommodate the 10% greater content. The finished print data is delivered straight into your production workflow by the editor. Set up the criteria for your clients to use to create and update packaging design software in advance, based on your individual production capabilities.
Check how it works:
Web2pack software facilitates the implementation of the digital trend in packaging.
Communication
Our current product development is centered on the delivery of changing graphic content as well as configurable sizes and shapes for the packaging industry.
Visualization
Customers may inspect previously designed packaging from all sides thanks to the 3D preview. The animation tool gives a view of the inside of the packaging while also serving as folding instructions.
Automation
Depending on the customer workflow, automatically transmit print data to production. This allows you to respond flexibly to your clients' various needs while only requiring one interface for order administration. This allows you to respond flexibly to your clients' various needs while only requiring one interface for order administration.
Conclusion
Based on what we saw in 2020-2021, these are the most prevalent trends for packing boxes in 2022 and beyond. It is past time for you to modify your packaging boxes to reflect these developments. Then you will be able to continue with the trends and reap the maximum benefits from them.