Brand advocacy is the most valuable strategy in today's world. It is everything a company needs to know about and is a popular form of modern business marketing. Brand advocacy is one tactic that guarantees excitement about your product or service for people inside and outside the company.
It isn't only for large, successful brands with big budgets. The tactics of brand advocacy can be planned and executed to create passion-led communities that grow brands with an entrepreneurial mindset and deep dedication. However, before brands can harness the energy of their advocates, they must become a brand that the customers believe in.
Here we will look at some of the various aspects of brand advocacy and understand the minute details about who qualifies as an effective ambassador, how to draw them to your brand, and how to scale your growth with their help. Let's dive right in.
Who is your brand's advocate, really?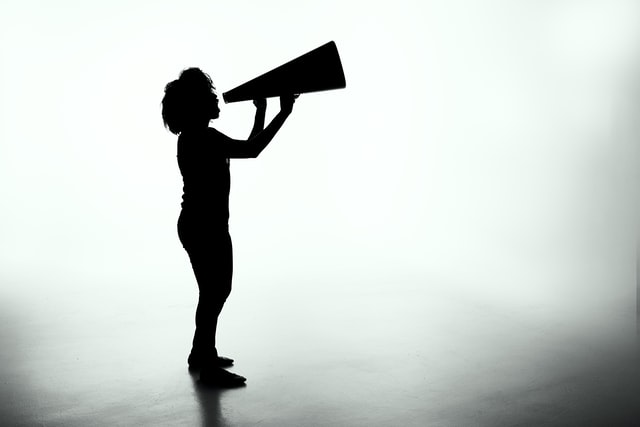 Brand advocates promote and expand business through word of mouth marketing strategy. Not only that, but they also create new content for the business by posting new items on their social media accounts. A brand advocate elevates your brand through word of mouth marketing, leaving positive reviews about your product.
Word-of-mouth recommendations are the most powerful tools in your arsenal. 92 % of customers seek social recommendations before buying, so these ambassadors play a powerful part in your marketing strategy. Brand advocates can be employees, customers, or influencers, anyone who supports your company's growth.
Employees know everything about your business. Their reviews can go a long way in creating better brand awareness. This will lead to compiling new sales leads, encouraging new job candidates, and strengthening employees' brands. Their knowledge about internal processes, combined with their amicable nature, makes them an impactful tool in advocacy. They can be your most revered brand advocates.
Business partners that stem from strong partnerships and affiliate programs can also be a source for widening the customer base and brand awareness. Charities, organizations, and other companies affiliated with your brands also influence purchasing decisions.
Customers because they aren't affiliated with your company. Their validation becomes all the more credible, which makes their support more genuine and influential to future clients. Having customers as brand advocates is a beneficial marketing tactic and a powerful way to attract and close new clients.
Influencers are a well-known firm of advocates. They extend to reach a broader yet more targeted audience. They are famous people with many followers on different online platforms such as social media. Influencers help the organization drive more visibility and sales.
It would be great to have all these groups as brand advocates, even though this is often very hard to achieve. Social Influencers may burn a hole in your pocket at first, and customers may be hard to engage to participate in brand advocacy programs.
Strategizing and implementing a simple employee advocacy program in your company can go a long way in driving better business results. Though enterprises are well aware of the benefits, they still struggle to build, implement, launch, and successfully advocate programs.
Study shows employees have 10 times more followers on social media than the company itself but rarely do they use their influence to the full power. Organizations need to have well-set brand advocacy strategies in order to get the most out of their stakeholder's engagement.
How to build brand advocacy?
Some of the best practices for creating, launching, and managing brand advocacy programs are:
1. Convey the advantages
Inform the plethora of benefits to build trust and create a sense of purpose. Getting employees and other stakeholders to buy in through proper internal communication is one of the most important prerequisites for successful brand advocacy programs.
2. Etch out definitive policies
Define policies and train your advocates. Several employees can be unaware or hesitate about how and what to share externally. Hence, placing ample training and guidelines from the get-go is important. Organize short training sessions and internal marketing campaigns to ensure that everyone is aware of the policies, the do's and don'ts, and also the goals.
3. Map out the aim
Define goals, objectives, and policies. To keep your employees and stakeholders aligned, your goals and objectives should be clear. These goals vary based on the department launching the program whether it's sales, marketing, or HR, the stakeholders should understand the ultimate advocacy KPIs.
4. Produce innovative content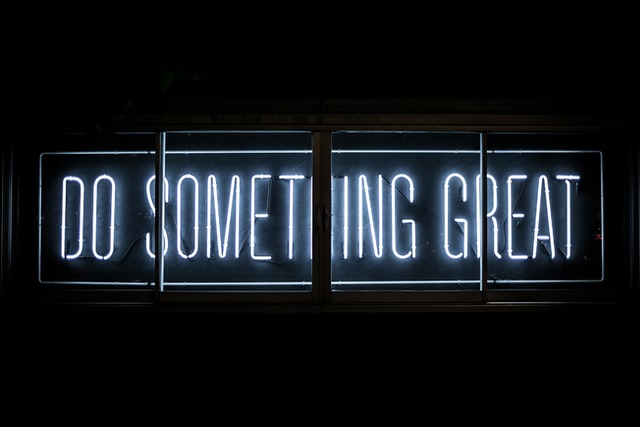 Create and distribute engaging internal content. The higher the relevance of your internal content is, the more engaged your advocates will be. Thus, curating engaging, fun, and relevant content is crucial for driving your advocate's engagement in your brand advocacy programs.
5. Connect with the target audience
Reach the right audiences. Your brand needs content localization. Segmenting your internal audience is difficult for driving their continuous engagement. In addition to this, it enables your brand to scale to an enterprise level.
6. Make the content discoverable
Make it easy to find and share content. Today people expect information to find them. As today's workplaces are highly digital, employees expect to experience the technology they use within their organizations. The more convenient you make it for them to share the content on social networks, relevant groups, and forums, the higher their engagement will be. It should be easy and enable them to share the content in a matter of seconds. They should be able to easily find the content relevant to them.
7. Provide handsome incentives
You have to be able to spot and reward the best advocate. To encourage your advocates to participate and make advocacy one of your core values. Furthermore, you should find ways to recognize and reward them for desired behaviors and actions.
8. Keep a close look at the analytics
Optimize based on data and insights. Every single advocacy campaign that you can create can be closely tied to the ultimate KPIs you are trying to achieve. To continuously improve and optimize your brand advocacy initiatives, you should be able to measure what works well and what has room for improvement.
It is a powerful experience when it is done right, and thankfully many brands realize the truth. The truth is that customers expect more from the companies they buy from. They also expect stronger relationships, promises that are never broken, and their brands to stand for things just like they do. When the band hits the mark, they are more than willing to stand up for them and shout their message from the rooftops.
Companies like Glossier and Lululemon have known this for many years and have been built on advocacy from the ground up – while others like Adidas only have recently invested in their advocacy efforts but have found meaningful impact.
In doing so, they have captured the many benefits of a brand advocacy program:
Increase in customer satisfaction & trust
Increase in sales via organic channels
Stronger engagement & Conversion rates
A sales & marketing army that willingly advocates
How to drive brand advocacy?
Whether it is a satisfied employee or a happy customer, a brand advocate can help you achieve your goals by convincing leads that you are just as valuable and trustworthy as you say. For most companies, it is the ultimate way to get uncertain customers over the fence.
Such dedicated brand advocacy takes commitment to the next level by asking your customers to actively get involved with selling your brand. Essentially, it's building on the affinity you already have with certain audience members and using the connection to convince them they should be sharing your content with their friends and families. Brand advocates voice positive sentiments on behalf of your brand and influence people who don't know you yet. On the other hand, loyal customers simply stick with you when the going goes tough.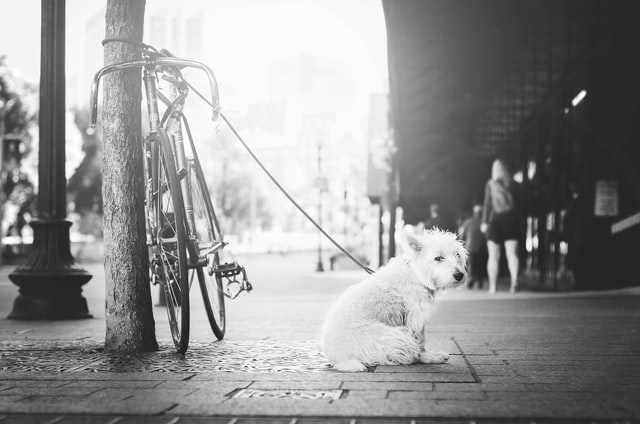 Customer advocacy is the ultimate way to activate your customers and make them mini marketers. Claiming your brand advocacy potential means enhancing your marketing plan by tapping into the positive sentiments somebody feels when they interact with your company.
1. Understand your community
A savvy company that believes in its brand will put a great emphasis on the recruiting process when they're building their advocacy network. For this, you can ensure that you perform the right practices and provide adequate encouragement for the people you empower to speak on behalf of your brand are saying the right things in the right voice.
2. Always opt for organic overpaid marketing
The most acceptable reason for anyone to endorse a brand is that they love that company or the products and services they offer. Make a list of the right strategies and present the perfect brand purpose, and you won't need to ask someone to advertise your company for you – they'll just do it.
3. Display your brand values
The best way to persuade your customers that they want to support you is to show them that you share values that align with their own morals and goals. You can find a wide array of ways to demonstrate your values. Make sure that you're constantly making your values a part of your personality on social media, blogs, and other online content too.
4. Listen to and engage with your customers
You need to be active on the right social networks to make your brand advocacy program a success. Today, Social media is a breeding ground for opinion and reputation management. Take some time to listen to the conversation that arises about your brands.
5. Ask people to speak out
Finally, brand advocacy is all about giving your customers a voice to speak about your brand and the benefits it has to offer.
In a nutshell
Finally, just remember that no matter what someone says about your company – you should always thank them for their comments. Adopt methods to alleviate any issues that unsatisfied customers are having and then ask them to share their thoughts again once the issue has been settled. So investing time and efforts into brand advocacy is a no-brainer for any business. When your comments can do it, then why spend fortune a fortune marketing your company?