Employees are a company's most valuable resource. This is already a fact announced by businesses, as they truly understand the significance of talent investment. Studies show that companies that invest more in employee training and development frequently enjoy a severe rise in revenue and a high level of employee retention, which is essential for long-term company expansion.
Employee development is, first of all, more beneficial for a company's management than the employee's personal and career growth. It's an overall growth system that boosts business success. However, replacing skills is much more expensive than keeping current ones, so investing in employee training is worthwhile.
Employers and employees must always be ready to become better specialists. They must also upgrade their knowledge by improving values, skills, and abilities as technology develops and working methods and strategies.
After knowing about the advantages of employee training and development, you probably want to know more about it. So let's look at what employee training and development is in general.
What is employee training and development?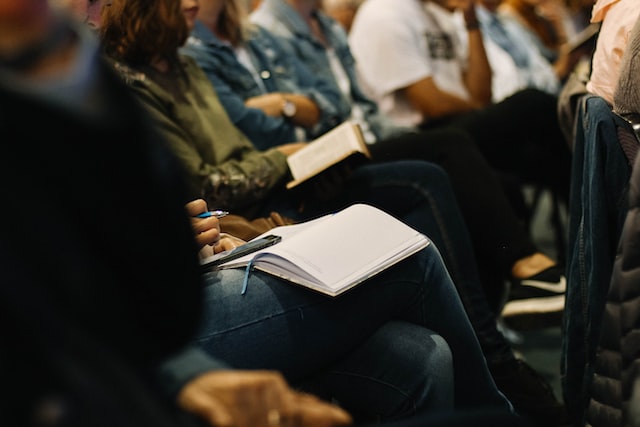 Employee training and development is the process of skill improvement and gaining new knowledge concerning professional growth and personal development. Employee training can be conducted in various ways, including online learning, live classroom instruction, one-on-one coaching, large-group workshops, or even a hybrid of these methods.
Although "development" and "training" are sometimes used synonymously, employee training and development are two entirely different things. Employee training has specific, quantifiable objectives that enhance the productivity and accuracy of current processes. In contrast, development programs emphasise broader qualities like leadership, communication, and decision-making.
As Steve Elliott, Franchise Owner of Restoration1, says, It's a heavily overlooked factor. I think companies should go out of their way to equip their employees with the best in the industry.
Helping your employees to learn and advance their abilities will enable them to work more productively. As it can boost employee enthusiasm, increase productivity, and change the quality of work to the more positive side, many companies invest in employee training and development. Throughout this process, they also introduce their employees to the features an employee app can have. In addition, it should have long-term planning and frequency to reach some visible success through training.
Employee training and development value are rising more than ever as organizations strive to retain top personnel. So let's learn why employee training and development are essential to business success.
Why is employee training essential?
An employee training and development program will raise the competency level of every staff member, allowing your team to share a standard set of knowledge and abilities. The training strategy will strengthen weak organizational points and ensure that your employees' workloads are distributed more fairly.
Additionally, the continual training process of employees can be considered the most adequate protection policy against all of the unexpected changes and challenges that will occasionally occur in your company. It will increase the productivity of your employees and improve their KPI and performance, as continuous improvement positively affects the working environment.
The training investment of companies on employees will result in a return on investment, so it seems very beneficial to invest in this for many reasons. So keep reading to know why your company should invest in employee training and development.
Improves employee performance and productivity
Productivity is a significant issue for every company as this also depends on the employee's performance. So the frequently conducted employee training and development programs can improve their productivity due to improved skills and knowledge and increased performance. Productivity levels among employees may be a sign of how well a training program worked.
According to Lachlan de Crespigny, co-founder and co-CEO of Revelo, training your employees is the most risk-free investment for your company. It's a surefire way to increase efficiency and competency and innovate quickly.
Improving performance and productivity is one of the main drivers of staff training. It gives your employees the required knowledge to accomplish their tasks, be ready for new challenges and work well as a team. Their abilities enable them to produce higher quality work in shorter times.
Boosts professional and personal growth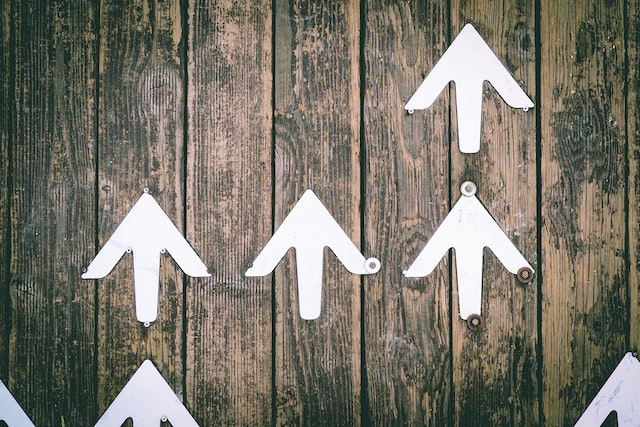 Frequent training and development programs can boost employees' professional and personal growth. Over time, they're gaining more and more skills and qualifications, so they become better as a person and a professional. Training should be organized differently to improve the soft and hard skills of the employees.
Training sessions give employees the confidence to express their opinions and feelings, think about things deeper, find solutions and cope with different difficulties. Employees will integrate these skills and qualities "gained" during training into working processes and make them better, faster, and more efficient.
Prepares company for new challenges
The world of business is competitive and challenging. Every day something can be changed, and a good, trained employee should be ready for these challenges and changes in the industry and the company. Ellie Shippey, E-commerce Growth Specialist, EZContacts, adds, "Train your employees, so they become part of your system, so they're always ready to take on every new challenge.
Employees who are assuming more responsibility and progressing, being helpful, and helping in critical situations can also benefit from training programs. They will be able to acquire the abilities needed to perform well in their new roles or become better in their current position. It enables them to pinpoint their areas of weakness, produce better work and advance to new levels of responsibility more quickly, prepare for new challenges and overcome them with honour.
Staying up-to-date with innovations
In the digital world that is changing quickly, workers are becoming increasingly concerned about the viability of their skills and abilities. Almost half of the workers believe that their lack of modern technological skills will soon force them to lose their jobs because of the industry's competitiveness, as digital technologies are acceptable and necessary in almost every industry.
These employees have an opportunity to improve their skills and always stay up-to-date with these innovations and advancements. Employees can learn about specific IT skills and tools, such as software systems, through training programs. To give employees a more thorough understanding of computers, businesses may organize training for their staff members to design graphs and spreadsheets, modify data in databases, and comprehend network configurations, tasks that may be useful daily. Employees with up-to-date skills and knowledge will always stay a step after and bring their company to high levels.
Stimulates motivation to work
Employees are the foundation of your business. So besides daily working routine, they should have something new in their daily tasks which will benefit them and make some difference besides daily work.
Training and development will motivate your employees to work better, as they fill the need to become better specialists, more disciplined employees, and skilled individuals. New knowledge and the opportunity to learn something new is always a cheering fact for adequate employees who want to become better, competitive, and ready for the modern world or job market. Training your employees sincerely makes them feel valued, making them believe that their future is secured with you. As a result, they become more invested in their roles, says Joe Troyer, CEO & Growth Advisor of Review Grower.
Engages customers and users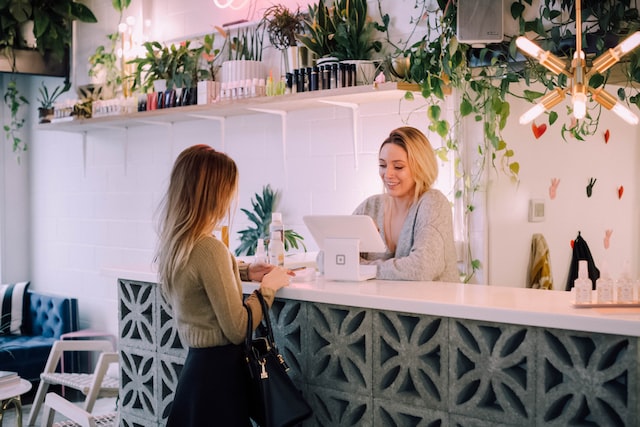 Employee training also has a positive impact on customer service. Employees who attend training and development projects often provide better customer service. Your customer retention increases and service improves, and as a result, more customers or users are engaged and interested in your company. Customers will notice the effects of improved service, which will raise their opinion about the company. This could effectively boost the expansion of your customer base.
Losing a customer means losing both the continuing revenue they provide and the opportunity that they will recommend you to other potential customers. A happy client might help you win twice! They are more inclined to advise new clients to you and more likely to become repeat customers. These become real due to advanced training in customer service and care principles.
How to Create an Effective Employee Training Strategy
Employers should start by identifying the knowledge and skills needed by employees to support the company's objectives and establish practical training and development opportunities. Companies should modify their training and development strategies to their workforce's interests and learning preferences.
Find skills that need improvement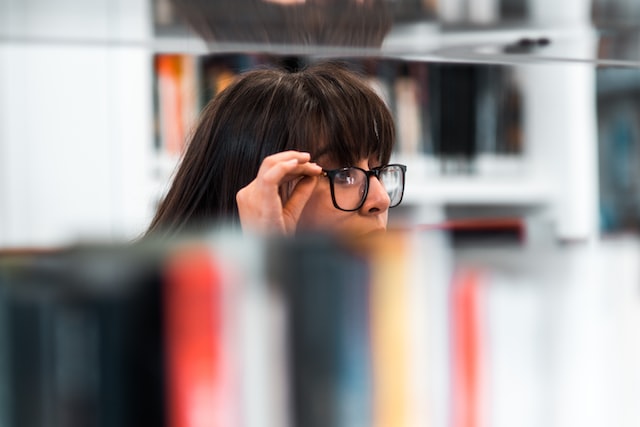 According to company leaders, the team's performance may impact how quickly the company can accomplish its objectives. Any skill gaps that can prevent the company from moving forward should be filled during training. Please find out the skills your employees don't have or need to improve and organize appropriate training for them.
Choose learning methods
Businesses should consider employee history, preference, abilities, and experience when creating training and development programs. Train out of the classrooms. Make it fun, personal, and educational.
Better learning methods can make training even more effective", says Derek Bruce, Operations Director at Manchester First Aid Courses. Choose learning methods according to the training purpose and consider the elements of employees mentioned below.
Analyze the training results
Employers need to consider the effects they expect their employee development and training initiatives will have on their business. After that, they should decide on the company's objectives for such programs and create a plan to reach them. Analyzing training results is crucial as you can see what impact it has on your employees and if it has led to the results you planned.
Conclusion
As we can see, It makes sense to be a company that invests in employee training and development as it's one of the effective ways to improve the quality of the whole company and lead it to long-term success. Employees' continuous training and development process will significantly impact their KPIs, workload quality, motivation, skills as a professional, and many other essential components.
Employee development is ineffective until the workplace is modified and supports lifelong learning, whether or not a company is required to have an efficient training program for employees. To overcome the problems and be ready for challenges, companies must foster a culture of continuous improvement that is aware of changes in the industry.
---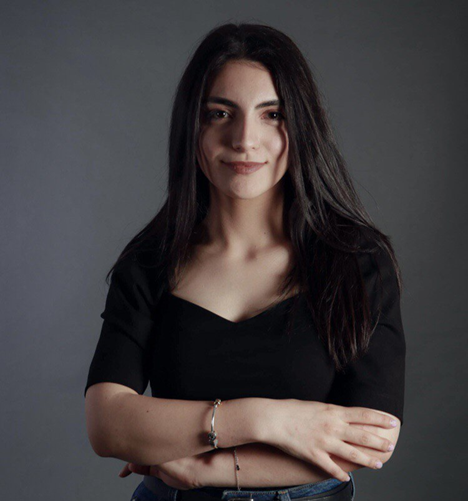 Liana is an enthusiastic SEO Content Writer at SayNine who is passionate about blog articles on topics like digital marketing, advertising and similar.
While not working, you can find her watching movies or reading books. She has written for various industries but is mostly focused on SaaS. She has a strong desire to always improve her writing skills and learn from senior team mates, and also shares her writing experience with beginner specialists. As she's a former journalist, analytical and research skills help her a lot while writing unique articles.