Your website can make or break your target audience's perception of who your company is. Here are some crucial stats to keep at the top of your mind when designing your site.

These stats show why it's vital to ensure your site is on brand, performs optimally, and reflects the image you want to portray.
But does your website need a revamp or redesign?
This article will discuss some key differences between a website revamp and a redesign. We will also discuss how you can decide which is best for your overall business goals.
Let's get started!
What's the Difference? Redesign vs Revamp
Revamp and redesign are two terms thrown around in the design space. Typically, you'll hear one more than the other, but what's the difference between them?
Simply put, the difference between a website redesign and revamp is the project's scope. A redesign replaces all (or most) elements on your website, while a revamp only replaces a few of those elements.
Here's a more in-depth quick breakdown of the two.
What is a Revamp?
Revamping is improving an existing website by making changes that impact how it looks and functions. These changes can be made by updating elements such as the colour scheme, images, fonts, and layout.
A website can be revamped anytime to improve its design, functionality, or usability without starting from scratch again. For example, if you have a primary one-page site that's been around for years and want to add more pages or change its layout, you can go ahead without rebuilding your entire site from scratch again.
What is a Redesign?
A redesign is similar to a revamp, which involves improving an existing website. However, redesigning involves completely reworking a site's layout, navigation, and functionality. A redesign creates a new user experience for visitors, improves information architecture, and makes content more accessible to those who experience web pages differently.
All in all, the purpose of redesigning a website is to improve usability and user experience for both users and search engines alike.
From a time perspective, the redesign process generally takes 3-6 months to complete, while tweaking/revamping a site takes a month or less.
Now that we have gone over their differences, which makes the most for your business?
Revamp vs Redesign: Which Does Your Business Need?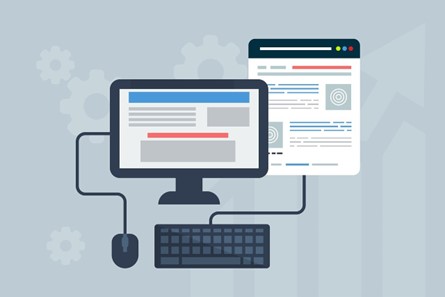 If you're like most business owners, the thought of redesigning your website makes you break out in a cold sweat. You're probably thinking about all the time and money it will take to get it done, not to mention how much effort it will take to maintain the site once it's live.
But what if redesigning is not what your business needs? What if it's revamping?
To determine which one is best for your business, you'll need to answer a few questions:
What do you want from your website?
Do you want to increase traffic, generate leads, or boost brand awareness? This will help you determine what needs to be accomplished to meet your design goals.
How long has it been since your website was last updated?
If your site hasn't been updated in a while, then a revamp might be in order — or at least an update to some key pages. With a revamp, you can still use many of the same strategies as in a complete redesign while making small changes.
But, a redesign may be necessary if your site needs to be completely re-made from the ground up.
What kind of budget do you have available?
A total redesign can be expensive — especially if you're not sure exactly what changes need to be made. If you are working with a smaller budget, a revamp may be the way to go for the time being. But, if you have room in your budget and your site needs a dire overhaul, you should consider redesigning.
Is there a need for change? (If so, what kind?)
If your site needs a change, you will want to see to what extent. After figuring that out, you will want to get very specific with your goals.
One of the best ways to pinpoint your exact design needs is to look at your site's performance using tools like Hotjar and Google Analytics. By using these metrics tools, you can quickly analyze information on website traffic, bounce rate, conversion rate, and what point *precisely* your audience exits your site.
During this process, you may want to work alongside your marketing team to see if they've seen a trend towards a decrease in performance or not. They can also offer you valuable insights on whether or not they see a redesign to be necessary.
By exploring these questions with your team, you will be better able to scope out the project at hand. If when asking these questions, you realize that simply changing the colour and adding the new logo to the site is all that needs to be completed. A revamp will suffice. When you have to come up with a new logo or brand colours, you can create beautiful ones with the help of Mojomox.
But, if you recognize that the entire design of your site seems "off", does not convert well, and the overall user experience is undoubtedly confusing for end-users, it's time for a redesign.
Grow Your B2B Website Presence Through Design
Redesigning or revamping a website can be scary. There are so many options and decisions to be made, and the process as a whole can be unpredictable at times.
Luckily, there are resources to get you started with design best practices.
If you want to outsource the redesign, try connecting with a trusted agency to help you! If you need to make a few tweaks, bring your team together for a team huddle to see what needs to be done to repolish your site's design.
In the end, you don't have to tackle site design alone. But you have to start asking the hard questions now to bring your customers the best user experience possible.
---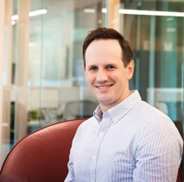 Author Bio
Vice President of Strategy and Marketing Services
​​From legacy Fortune 100 institutions to inventive start-ups, Ryan Gould brings extensive experience with a wide range of B2B clients. As the Vice President of Strategy and Marketing Services at Elevation Marketing, he skillfully architects and manages the delivery of integrated marketing programs. He strongly believes in strategy, not just tactics, that effectively align sales and marketing teams within organizations.
LinkedIn: https://www.linkedin.com/in/rygould/