The current marketing world has dramatically changed. Besides, 85.4% of internet users search for some information on the internet at least once per month. But what does marketing analytics entail? This refers to measuring and evaluating different metrics and the key performance indicators within a company to gauge its performance.
Digital marketers rely on analytics to grow revenue and elevate investment returns. The data enables them to make fundamental decisions about where to invest their business budget. In most cases, most marketers only reach this point and have nothing else to explain. It's vital to ensure marketers understand how to interpret marketing analytics tools.
There is so much that needs to be uncovered about marketing analytics. Let's navigate through it!
Google Analytics for Marketing
You cannot navigate through the marketing process of marketing analytics entails without mentioning something to do with Google analytics. This is mainly caused by the fact that Google Analytics is a significant component that helps marketers execute their daily duties. Also, it enables marketers to understand the number of people who reach out and interact with their website.
Well-instigated marketing analytics begins with a solid foundation of data from Google analytics. This data includes the number of visitors who reached out, the page they visited, and the time they spent navigating the website. It's common to see marketers get overwhelmed by the amount of data they generate from their daily operations.
In such circumstances, they need an assistant who will take over the responsibility of processing and analyzing the data content to develop insights that can guide them through the decision-making process. Remember that the primary role of data is to show what needs to be done and monitor the performance of the business by converting raw data into insightful visualization such as charts and graphs like survey charts, comparison charts, funnel and gauge charts.
Metrics of Google Analytics that Need Attention
There are multiple metrics revolving around the business operations that you need to monitor closely and predict the future of your business. But the big question remains to be, what are these metrics? The most important metrics include the number of users who visit your site within a given time frame. Also, the number of page views is another crucial element that you need to consider.
In addition, you should monitor some of the goals you had put in place to accomplish within a given duration. Every business has goals to attain within a given period. Depending on the marketing goals you have put into place, you can monitor how far you are to reaching them and the milestones you have achieved.
Once you track all the critical metrics, you will be in a better position to conduct your market analysis more efficiently. After building the foundation, you can level up your marketing analytics game and elevate your company to the next level.
Limits of Google Analytics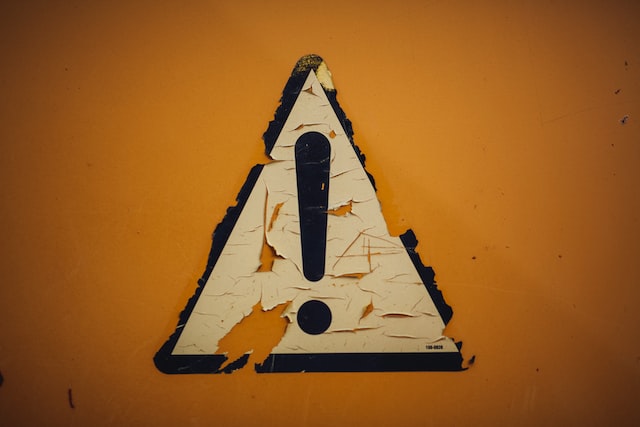 Even though Google Analytics is considered a baseline for all marketing analytics activities, various data points are difficult to consume and sometimes unavailable. This is where different tools and affiliate software help business owners navigate the process and crack down on all the vital elements.
If you have access to superb software, you will be better positioned to analyze all the essential data elements that will give you a concise image of your company's progress in the business. Marketing analytics offers an easy way of analyzing information in a manner that is easy to understand within the first couple of phases. It reaches a point where there is advanced marketing analytics that needs you to involve the power of advanced tools to get the job done.
Organic Marketing Analytics
Google Analytics will likely take you to far places when analyzing the organic search. This seems simple to crack through since they have prior experience dealing with data. Note that there are limits on the data you can easily access and process using Google analytics before getting a sense of your marketing efforts. When you talk of advanced marketing, you talk about SEO capabilities.
Organic search is all about your SEO efforts to ensure that your business brand appears on the top searches across the search engine. This is why it's essential to capitalize on your analytics efforts to ensure you get the best out of them.
SEO Analytics Software
When you acquire highly advanced SEO software, you stand a better chance of getting more detailed data that you can incorporate into your business operations. It would help if you analyzed factors such as where to rank for the search keywords to enhance the organic search. Also, monitor how the rankings are moving and changing from time to time depending on the keywords' performance.
Monitor closely some keywords generating more traffic for your website and capitalize on the available opportunity. Evaluate some of the keywords your competitors are ranking to see what you can do to enhance your business performance. Many marketers believe that data is easy to access and use in their operations. You can invest in a good SEO analytics tool that will help you monitor keyword performance across the search engine.
Using advanced SEO analytics tools gives you a competitive opportunity in business since you can monitor the performance of your keywords and analyze some of the areas in which you fall short and needs improvement to get the ball rolling. If you intend to find out whether a particular keyword has a high or low bounce rate, you can choose a keyword that can work for your specific needs.
It's vital to mark some of the top analytics metrics you need to pay attention to get better results. If you want to invest in better SEO software, you need to have a clear picture of what you intend to get at the end of the process. Identify some top metrics you need to track to elevate your SEO capabilities.
Conclusion
When using marketing analytics to analyze your organic search, you need to understand that 92.3% of the organic search is mainly generated from mobile phone users. This article has outlined all the essential tools and metrics that elevate your marketing efforts giving your business brand a competitive advantage. Do you experience any challenges when dealing with marketing analytics? This article has your back covered!