With the advent of the internet, the world has become a global village. Everyone is claiming a piece of real estate (websites, social media pages, and more) on its vast space, and businesses are not excluded.
Unfortunately, as businesses continue to embrace all of the benefits of the internet, they must also contend with the presence of cybercriminals and their antics. To stay in business, you must take precautions and safeguard your online business assets from cyberattacks.
The fundamental cybersecurity strategies for businesses
The general assumption is that they are more of a problem for large corporations and government agencies when it comes to cyber threats. In reality, most cyber criminals are opportunists who prefer easy targets, which is simply any individual or organization with poor cybersecurity defences.
So, no matter how large or small your business operations are, the following cybersecurity strategies will be fundamental for data privacy.
1. Promote a security-conscious culture within your company
To maximize the effectiveness of your cybersecurity strategies, everyone in your organization, not just members of the information technology (IT) department, must be on board.
It is your responsibility to ensure that they understand that cybersecurity is a top priority for the company. A single breach could cost your company a lot of money and cause your customers to lose trust in you.
Investing in training is one of the most effective ways to demonstrate the importance of cybersecurity to your employees.
Most company system infiltrations result from poor employee decisions, such as volunteering login information due to social engineering, falling for a phishing scheme, or choosing a weak password. Spend time teaching your employees about common hacking techniques and cybersecurity best practices.
2. Invest in cloud security for your business
Consider cloud security to be insurance and protection for your online business assets. The goal here is to ensure that all of your cloud-based applications, data, and infrastructure are secure and safe, particularly if you collect sensitive customer data such as personal information.
The first step in protecting your online assets is to select the appropriate cloud-based technology. While these systems can provide your company with the infrastructure it requires (such as storage space for business files) and are highly efficient, cost-effective, and accessible, they are not all created equal.
It is critical to select cloud applications and platforms with built-in safeguards to protect against vulnerabilities and provide the highest level of security available. However, don't stop there; consider investing in security products such as firewalls and VPNs to enhance this protection.
Of course, these applications will not prevent all types of cyber threats, but they are incredibly effective when used correctly.
Pro Tip: Make sure you have multiple backups of your company's data as a precaution. This will be useful if you cannot access your cloud data due to a natural disaster or a ransomware attack.
3. Schedule regular hardware and software upgrades and updates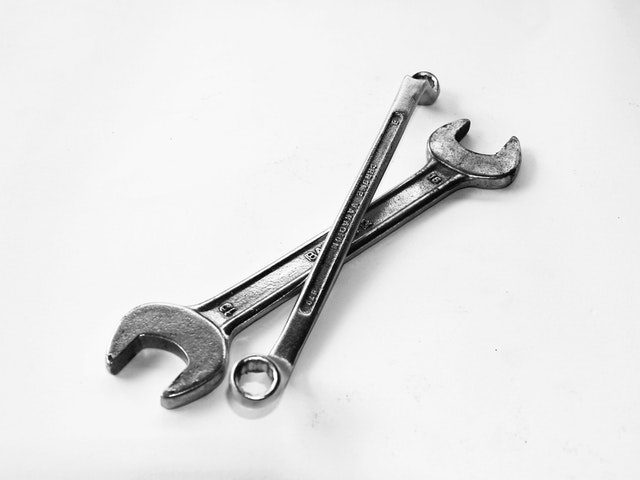 Though often overlooked, one of the most effective strategies for improving your company's cybersecurity is to commit to regularly upgrading schedules for the technological tools that it employs.
Developers and programmers are constantly on the lookout for vulnerabilities in their applications, and when they find one, they issue a patch to protect against it. This new layer of security will only benefit your business when it is installed, which can only happen when you upgrade software, for example.
Using outdated software and devices leaves your systems vulnerable to attack.
4. Improve network security with segmented and limited access
The goal of network security strategies is to prevent unauthorized use of your company's computer network. One of the most straightforward and most important steps you can take is to restrict access to your Wi-Fi network with a strong password that is changed on a regular basis.
It also makes sense to limit and segment employee access to your company's data and systems. While the majority of cyber threats are typically perpetrated by malicious external hackers, a concerning percentage of threats are frequently committed from within an organization (think corporate espionage, but for cybersecurity).
Thus, implement and maintain strict controls over user access so that you can limit the damage that one mischievous employee (or compromised account) can cause.
The importance of technology risk audits and advisory for businesses
Though implementing the fundamental cybersecurity strategies outlined above is an excellent place to start when it comes to protecting your company's internet-dependent infrastructure, it is not a complete solution.In many instances, there may be security gaps in your IT systems. that these practices do not address.
It is always best to have a thorough audit of your IT structure performed on a regular basis to ensure that you are not leaving your business vulnerable to ransomware attacks and other cybersecurity threats.
However, proper technology risk management extends beyond simply identifying and mitigating risks. It also entails putting in place proactive structures that can act as early warning systems.
Technology risk management professionals also consider the impact new business models and specific technology have on your business. They create and implement digital frameworks that encourage innovation and embrace disruptive technologies while ensuring risks are identified and managed proactively.
The benefits to your business
Most businesses fare much better from implementing new technologies than from phasing them out due to the challenges that come with these, such as low service levels and limited functionality, which frequently results in downtime and data breaches that cost businesses a lot of money.
According to statistics, an average of 72% of organizations bring in a technology risk management team after a breach has occurred, rather than before, which is not the most cost-effective option. The best option is to have a technology risk audit performed before anything happens.
Aside from the cost savings, you will gain a better understanding of each IT tool's functional fit for your business. The best ones can then be standardized across your organization, making it easier for everyone on your team to adhere to the IT security standards you set.
By doing so, you increase your chances of success when implementing the fundamental cybersecurity strategies outlined above.
---
Author Bio
Naresh Manchanda is a Partner at MBG Corporate Services, an international organization supporting clients across Asia, Europe and the Middle East and providing sustainable solutions and strategies that drive business transformation. Established in 2002 and headquartered in Singapore, MBG is a 450-strong member team that operates out of Europe, the Middle East and Asia, providing Legal, Risk, M&A, Tax, Strategy, Technology and Audit Services.