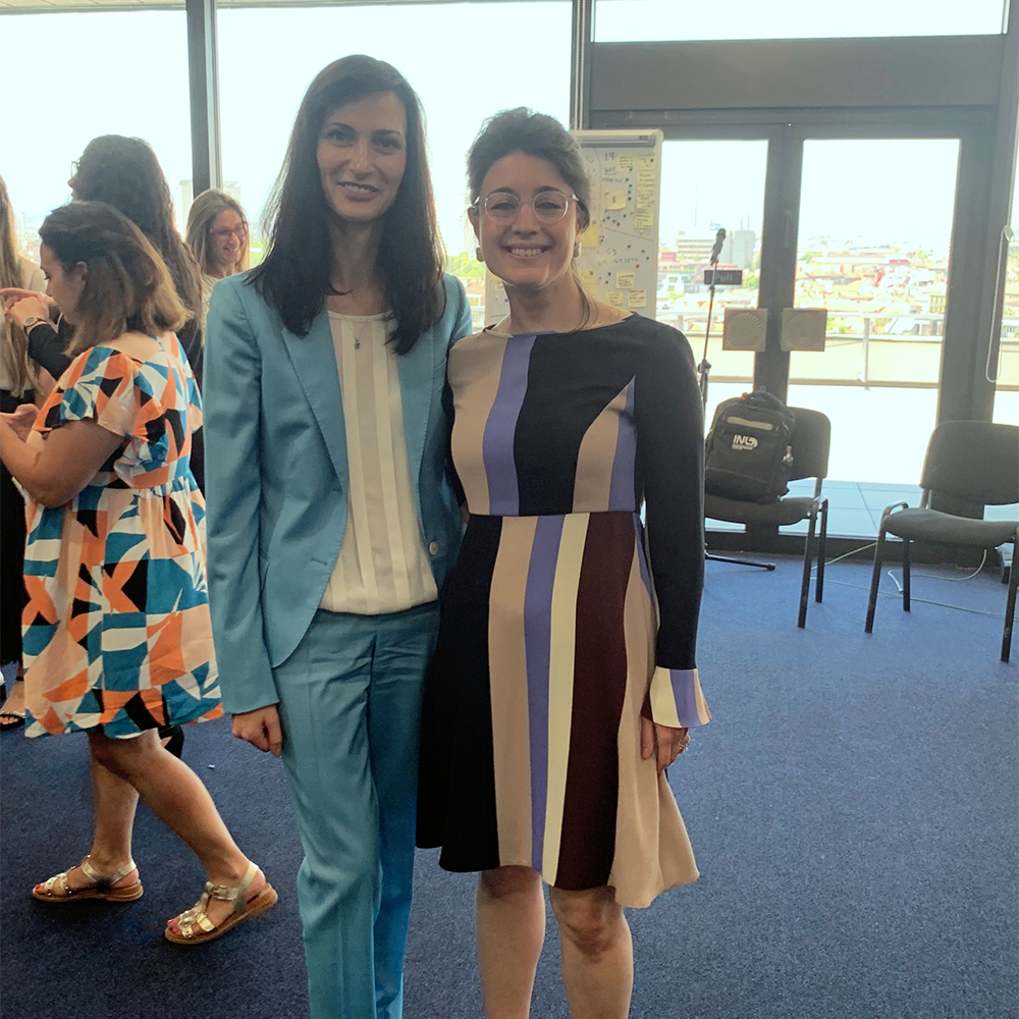 European women can become the driving force of innovation in Europe. They have the talent and vision to work as entrepreneurs in businesses, be leaders, and offer solutions to the challenges we face in our everyday lives.
Based on the above principles, the Women Founders Forum took place between 12-13 May 2022 in Sofia, Bulgaria, an initiative of the Bulgarian Commissioner Ms. Mariya Gabriel, with the participation of more than 40 inspiring women from 19 EU Member states.
Maria Pournari, Coordinator of the Greek candidate EDIH Health Hub, was among those impressive women representing the Institute of Entrepreneurship Development (iED) and JOIST Innovation Park.
The Women Founders Forum's significance
This gathering in Sofia created the first European network of European Women Founders to jointly deal with the existing challenges and opportunities for women in the fields of innovation and entrepreneurship.
"Let us identify our strengths, build alliances and connect together so that, with the help of local innovation ecosystem systems, we can build a pan-European innovation ecosystem. At the heart of this system are women, potential, talent, ideas, and vision. This is the only way for us all to succeed together.", said EU Commissioner Mariya Gabriel.
She then added, "Women are a leading factor in innovation for me. And our talks today are to identify what the three main measures will be to change things in Europe and what we would like to achieve. We have already identified the main obstacles at the European level.".
To continue, initiatives such as the Women Founders Forum are essential because, based on statistics presented by the Commissioner, there is only a small number of women running companies or startups in Europe. Specifically, only 16% of the startup executives are female, and only "2.4% of venture capital management companies are run by women".
We are proud to be part of this pan-European effort to build an innovation ecosystem to support women founders and entrepreneurs to achieve their full potential. This is an inspiring effort for girls and young women to become the next generation of entrepreneurs.