Among the strategies businesses use worldwide, email marketing is one of the most effective tools in targeting audiences no matter what stage in the sales funnel your potential customers are in. Currently, there are 4.3 billion registered email users worldwide. Now, you're probably wondering if even small businesses can tap this marketing strategy.
The straight answer to this is yes.
Email marketing works by reaching an audience through their emails. Therefore, it is an excellent marketing strategy for fast business growth because billions of emails are being sent and read every day.
When making email marketing a viable marketing strategy for small businesses, some factors need to be considered when choosing the perfect tool for it.
Cost. There are many tools for email marketing nowadays, and they provide a myriad of functionalities that help marketers in many ways. Typically, these tools have a tier system that subscribers can choose from. Small businesses will typically need the most out of the free resources that they can use to jumpstart their email marketing campaigns.
Functionality. Email marketing can be complicated and overwhelming for small business owners who are just starting on many platforms such as Amazon. Sometimes, marketers have requirements that need to be fulfilled by specialized functionalities. For example, an interactive email layout has to be implemented.
Tools may or may not have the ability to realize your email design requirements or are too difficult to navigate for beginners.
Reliability. This is an umbrella term for a tool's uptime and overall service. Marketers run email campaigns regularly, and delays can potentially hold them back. Having a great uptime and accurate metric reporting helps maintain consistent and ongoing campaigns for a long time.
With all of these factors in mind, here's a list of the most effective email marketing tools that small businesses can use.
8 email marketing tools for your small business
1. Mailchimp
The most popular on this email marketing tool list, Mailchimp, offers an all-in-one marketing solution centered on email marketing and automation. It has thousands of beautiful email templates that beginners in email marketing can choose from, plus it has a free version that small businesses can start with.
Price tiers
Free at $0, Essentials at $9.99, Standard at $17.99, and Premium at $299.99.
Inclusions
Free tier: Multi-channel marketing, high-end automation, basic templates, flyer templates, and a marketing CRM
Essentials: Thousands of email templates, A/B testing, custom branding perfect for Amazon Brand Protection, 24/7 customer support
Standard: Advanced automation and audience insights, retargeting option
Premium: Multivariate testing, advanced segmentation, best business phone service, unlimited seats, and role-based access
Popular Use Case
Mailchimp is a great option for anyone becoming a great entrepreneur that uses email marketing. It has proven to be one of the biggest names in email marketing due to its consistently excellent platform with a freemium option. Whatever your current expertise is in email marketing, it can provide solutions that fit your needs.
2. NotifyVisitors
NotifyVisitors is an email marketing tool that is perfectly tailored for small businesses. It offers everything a business needs for email campaigns and email list management, from email designs to targeted email lists. NotifyVisitors is easy to use- it automates email sending, mail testing and even email tracking.
The dashboard allows users to monitor performance and reach, so they can quickly respond to customer needs while optimizing their email marketing efforts. With the help of NotifyVisitors' powerful insights and user-friendly dashboard, small businesses can take their email campaigns to the next level.
Price Tiers
Free plan available. The startup plan starts at $49/ per month. For the enterprise plan, you need to contact them.
Inclusions
Free: Includes up to 1000 contacts and up to 1000 email sends. It offers professional-looking email templates, pre-built automation and workflows, popup and signup forms, segmentation and customer analytics, A/B testing etc.
Startup: Everything from the free plan. Apart from that, it offers automated reports and data exports.
Enterprise: Everything from the startup plan. Moreover, it offers advanced customer reporting, customer success management, and 24/7 priority support.
Popular use case
NotifyVisitors email marketing tool is best suited for Shopify stores, E-commerce businesses, startups and small to large businesses. Its easy-to-use interface facilitates everyone to set up and implement email campaigns without requiring any coding knowledge but also offers insights on how to generate sales on Shopify, making it a valuable asset for boosting your online revenue.
3. Sendinblue
For small businesses that want to dip their toes into email marketing, Sendinblue email marketing software may be the best option. The free version of this marketing platform lets small businesses send emails of up to 300 per day, enough to get your email campaign started. It also has some additional features, such as FB marketing and telephone support, to target other marketing channels.
Price tiers
Free at $0, Lite at $25, Premium at $65, and Enterprise at quote basis
Inclusions
Free: Unlimited contacts, 300 emails/day, and chat feature for one user
Lite: 100,000 email limit per month and email support, and Lite+ add-ons include A/B testing, advanced statistics, and the option to remove the Sendinblue logo
Premium: Marketing automation, multi-user access, landing pages, telephone support, and Facebook ads.
Enterprise: Access to 10+ users, custom volume of emails, priority sending, 20+ landing pages, customer success manager, priority support, and many more.
Popular Use Case
Sendinblue is an amazing choice of tool for businesses of all sizes. It caters to virtually every email marketing and automation in the sales funnel. The pricing is also reasonable, and small businesses can take advantage of the free version to start reaching audiences through their emails.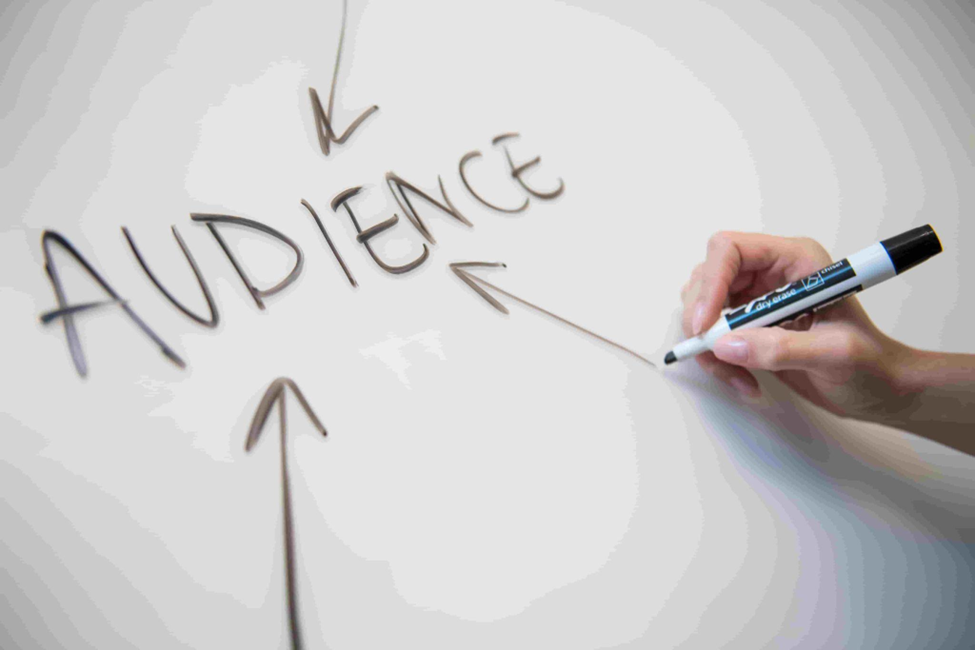 4. Campaign Monitor
Small businesses may have little resources when it comes to creating sophisticated emails. No worries because Campaign Monitor solves this problem by offering an easy-to-use, drag-and-drop designing layout that lets anyone create beautiful and aesthetically pleasing emails for everyone.
Price tiers
Basic at $9, Unlimited at $29, and Premier at $149 per month.
Inclusions
Basic: 2,500 emails per month, email templates, A/B testing, mobile optimization, real-time reporting analytics, dynamic content, API access, email marketing CRM, email support
Unlimited: Unlimited emails per month, countdown timer, time zone sending, priority email support.
Premier: Advanced engagement segments, send-time optimization, email section locking, advanced link tracking, premier email support, and phone support.
Popular Use Case
Though there's no free version for small businesses with limited monetary resources, Campaign Monitor's basic plan already gives solid core support for email marketing needs. In addition, the basic plan is more than enough to explore email marketing and try out its ROI after a month.
5. GetProspect
GetProspect is a powerful email marketing tool that allows you to get thousands of email addresses in bulk from LinkedIn and other web pages with one click without leaving the current page.
Using the LinkedIn Email Finder Chrome extension, you will be able to discover not only the email addresses but the details of all your prospects without having to open their LinkedIn profiles.
Pricing tires
Free for $0, Starter for $49, Basic for $99, Plus for $199, and Pro for $399.
Inclusions
Free: 50 valid email addresses, 100 verifications.
Starter: 1000 valid email addresses, 2000 verifications.
Basic: 5000 valid email addresses, 10,000 verifications.
Plus: 20,000 valid email addresses, 40,000 verifications.
About: 50,000 valid email addresses, 100,000 verifications.
Popular use cases
GetProspect will become a reliable assistant for marketers, copywriters, and anyone interested in cold email marketing. Regardless of your experience with cold emails, the Email Finder Extension can be of great help to you in the lead generation process.
6. Constant Contact
Constant Contact may surprise you at first because it only offers 2 tier plans for its interested marketers. However, don't be disheartened by its lack of package options because it offers a holistic approach to targeting your audience by merging email marketing and social media marketing.
Price tiers
Core at $9 and Plus at $45 per month
Inclusions
Core: 300+ email templates, customer list growth tools, SMM tools, real-time reporting, live phone, and chat support
Plus: additional list growth tools, automated emails, auto-generated segments, conversion and sales reporting, personalized kickoff call
Popular Use Case
Constant Contact is a viable option for small businesses because it offers a 60-day free trial without a credit card required. This deal is tempting for small businesses starting in email marketing and wanting to utilize social media.
7. HubSpot
HubSpot stays true to its name — it is an all-in-one place for marketers to do all their job with an intuitive and organized CRM platform that contains the Marketing Hub, Sales Hub, Service Hub, CMS Hub, and Operations Hub.
Price tiers
Free at $0, Starter at $45, Professional at $80, and Enterprise at $3,200 per month.
Inclusions
Free: Free CRM software, 2,000 emails per month, limited SMM integration, and email metrics.
Starter: 5x contact limit emails per month, 100 total email reports, up to 3 automated emails per form, email, and in-app support.
Professional: 10x contact limit emails per month, 750 email metrics, additional email health reporting, integration with other platforms such as Google Brand Analytics, SEO, and SMM.
Enterprise: It offers the same features as the professional plan but with added functionalities such as technical testing in the sales funnel behavioral triggers and reporting, and Youtube analytics integration.
Popular Use Case
If you are present in multiple eCommerce platforms and consequently running ads such as Amazon PPC, HubSpot and Udemy will give you support as no other software can. Though the pricing can be a little expensive, the Starter plan should be more than enough for all small businesses to increase their capability and scale of operations. Additionally, using Survicate's Hubspot surveys can provide you with deeper insights into customer behavior and feedback, allowing you to fine-tune your marketing strategies and build stronger customer relationships.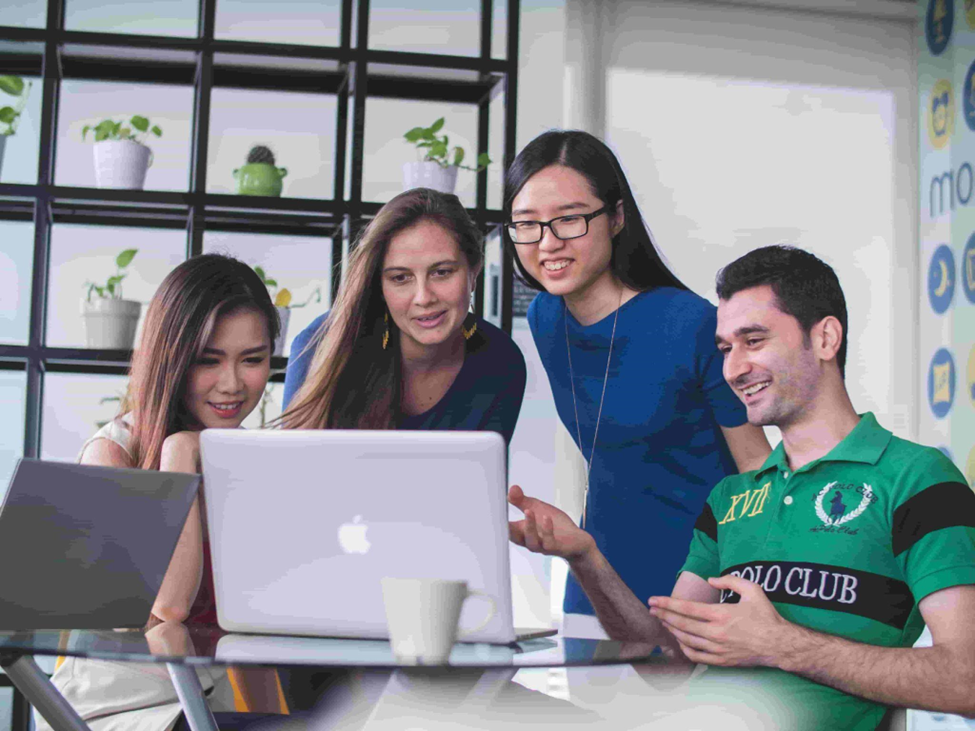 8. SendX
SendX is a powerful email marketing tool that prioritizes both high deliverability rates and the ability to send large volumes of emails. It offers a user-friendly email editor, advanced tagging and segmentation features, and robust automation capabilities, allowing you to create targeted campaigns that resonate with your audience. The platform also provides reliable support through email, chat, and phone, ensuring you receive assistance whenever needed.
Price Tiers
Free Trail plan available. Based of customer needs there are various pricing plans. The mid-range plan in $ 39.99 per month and the premium plan is at $ 142.49 per month.
Inclusions
Free Plan: Experience the power of SendX with a 14-day free trial and elevate your email marketing efforts to new heights.
Starting Plan: SendX offers competitive pricing starting at just $7.49 per month for up to 1,000 subscribers.
Higher-tier Plans: Unlock additional features and accommodate larger subscriber lists.
Popular use case
SendX is highly recommended for businesses that send high volumes of emails and manage large subscriber lists. Notably, SendX does not impose bans on crypto or gaming startups as long as they send legitimate emails. This flexibility makes SendX an attractive option for businesses operating in these industries.
In conclusion
Being an entrepreneur in this virtual world is not an easy feat to achieve. If you own a budding business in this cutthroat business field, you will need a game plan to rise to the top.
Getting as many resources as you can for little or no price can already increase your chances of success, so take advantage of these opportunities that email marketing tools provide. The different inclusions you'll get from different email marketing tools are outlined above. It's normal to feel overwhelmed with all of these options, but this list will help you decide which one would be the perfect fit for your business. So, what's the best email marketing tool for your business?
---
Author Bio
Jayce is the managing director of Seller Interactive, an Amazon marketing agency that offers Amazon SEO services to brands built on Amazon. With content marketing skills that have taken him to top brands such as GoDaddy and Toyota, he's cemented his knowledge and expertise in helping brands reach new heights.