The proliferation and integration of digital technology have inevitably changed all aspects of our daily lives as it provides significant improvements and convenience. For example, digital technology has provided new avenues of communication or has given us new ways to work, collaborate, or even travel that was unimaginable some years ago.
We could not stress enough the importance of digital technology and its valuable contribution to the world. Thanks to digital technology, the effects of COVID-19 did not have the devastating effects they would otherwise have in the absence of these technological breakthroughs. Many of our daily activities like attending school, working, or travelling would be essentially dangerous thus forbidden.
This article will explore how digital technology in tourism affects the sector and the current technological trends.
The Technological Innovations in Tourism
As the purchasing power of consumers is increasing globally and while travelling is becoming easier and cheaper, the tourism industry underwent its own booming phase. The wider integration of digital technology, even from the planning phase and throughout the duration of the travel itself, has made travelling easier and cheaper than ever.
2019 saw 1.5 billion international tourist arrivals, and 2020 projections foresaw a further 4% increase. But then, COVID-19 happened, and the tourism industry sustained a major hit with the loss of about 2/3 of global travel. But even in this case, tourism technology innovations had an answer to provide safe travelling and experiences to avid travellers that are confined in their homes due to lockdowns.
Digital technology in tourism not only has contributed to the booming of the tourism sector, but it also provides opportunities to captivate, at least to some degree, the experiences and feelings of visiting a new place even from the comfort of your home.
Digital Technology in Tourism Trends
The list that follows is not a definite list of all the tourism trends that someone can currently encounter during someone's travels. Still, it serves as a good indicator of the state of technological innovations in the tourism industry.
1. Mobile Technology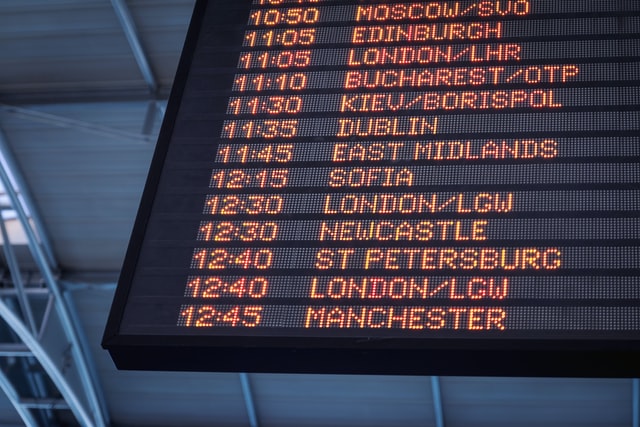 There are so many things that you can do with your smartphone and so much more. With nearly everyone now carrying a smartphone with them, it can become your travel agent, tour guide, locate for you the best restaurant in town or provide you with a map to wander around in your destinations away from tourist spots. Additionally, you can book your cheap airfare tickets through websites like Skyscanner or find your perfect accommodation through Booking, or Airbnb if you wish to live like a local.
But before the advancement of mobile technology and the convenience that it offered, all the above were hindering factors when travelling. Back then, travellers should go to their local travel agency to see their options for their desired travel. Their only option was to book their tickets or accommodation through them with limited opportunities for customizations based on their needs.
2. Augmented Reality (AR) and Virtual Reality (VR)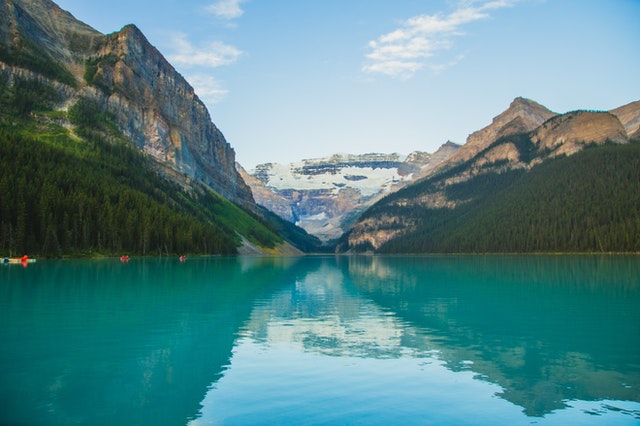 These two are rather new technologies that are becoming more and more available for consumer use. Many companies have started utilizing Augmented Reality (AR) and Virtual (VR) in their day-to-day business as these innovations come with many benefits. Specifically, AR and VR applications could not be missing from what comprises the digital technology in tourism. This cutting-edge technology is used to attract more customers in such a competitive and flourishing sector.
AR and VR digital innovation trends provide the traveller with an unparallel experience. Hotels are using VR to showcase their rooms to interested clients, a livelier medium than a simple photograph or video, allowing you to move through space and experience your surroundings as if you were there. Additionally, Virtual reality allows someone to "travel" the world from the comfort of their home using special VR goggles that allow you to go anywhere in the world. From kayaking in a turquoise lake somewhere in Canada to see the Giza Pyramids from up close without the sun burning your skin. All these are travel experiences that VR allows you to have from your living room without spending a fortune.
3. Fintech and Contactless Payments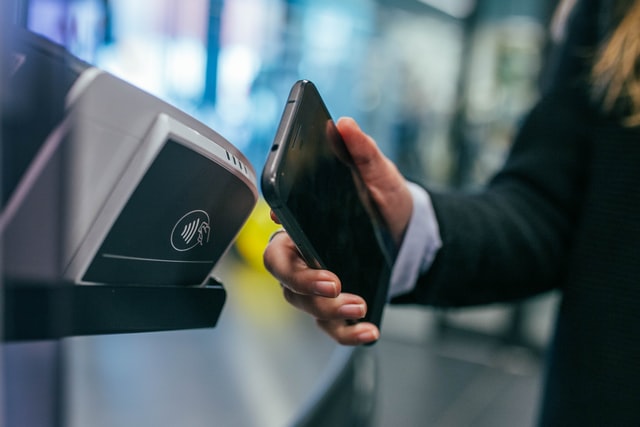 Fintech is a term that describes financial technology and is an industry that coupled financial services with technology, and that is the current trend in the financial sector. Fintech allows the easy transfer of money from someone's account to another, instantly, and most of the times, without having a fee to pay to a bank. As a digital technology in Tourism, fintech made paying for goods easier while travelling abroad. Tourists can easily exchange their money for local currencies in their digital wallets at the best market rates and whenever they want to.
Contactless payments are not a new feature, but it is a trend that has skyrocketed in the past few years. Especially last year with the COVID-19 still going raging, the daring travellers who went through airports and travelled abroad could pay with the use of their cards safely as there was no cash transactions involved or handling of the card by staff, and faster, thus more time to spend in their new destination away of queues.
Conclusion
It may be the case that 2020 was the worst year in tourism history with 1 billion fewer international arrivals compared to 2019. However, despite this sharp drop in global tourism, it is certain that with the wider integration of digital technology in the tourism sector, the industry will soon recover back to its former glory and continue its path of growth. But, before we get back to normal and as travelling is still considered dangerous, digital innovations like the augmented or virtual reality can offer alternative travel experiences that can cover up to a certain degree your thirst to discover the world.
How Flexi-Tour Project Helps Tourism Professionals Adapt
Flexi-Tour project is an Erasmus+ project that supports professionals in the tourism sector during these volatile times. As digital technology in tourism is becoming more and more prevalent, tourism professionals need to make sure that they can keep themselves up to date in terms of skills and that their businesses follow the digital transformation currently undergoing in the sector. Flexi-tour trains tourism professionals to meet the current skills demands in the labour market and promotes lifelong learning to increase the competitiveness of tourism businesses in local communities with the use of technological innovations.
You can learn more about the Flexi-Tour project by visiting the official webpage.