Now that 2021 is coming to an end, many people started thinking about their New Year's resolutions. If you are an entrepreneur, you might want to try new things and maybe even start a new business.
If this is the case, then getting all of the preparations right is essential for the success of your endeavor. One of the first things you will need to determine is your niche, but what will be relevant in 2022? Here's how to find the best profitable niche for your business.
Why do you need a niche and what makes a good one?
Having a niche is not just optional – it's a fundamental step in setting up your business. If you don't choose a niche, you won't be able to determine which products you should be selling. Moreover, it will be very difficult to understand who your target audience is and how you should market your products or services to potential customers.
To choose the best profitable niche for your specific situation, you need to consider your personal interests, available resources, current trends, and so on. Sometimes, niches can be a hit or miss, but you can still see which niches do well overall. Just keep in mind that the more you narrow down your niche, the more specific your target market will be.
On one hand, this gives you the opportunity to dominate the niche you have chosen and to cater to a very specific group of people who will be loyal to your brand. On the other hand, you need to have a very good understanding of your audience to achieve this. As time goes on, you might want to brand out to other niches to expand your business.
Once you have chosen your niche, you will be able to focus more on who your target audience is in the context of your niche. Think about characteristics such as:
Demographic: Personal characteristics like age, gender, marital status, income, etc.
Psychographic: Personal mindsets like moral principles, religious beliefs, etc.
Geographic: Location, including local, national, regional, international, etc.
Pricing: Premium and luxury goods vs affordable items vs other pricing models
To give you a better idea of which niches are currently popular and/or are expected to be profitable in 2022, here's a rundown of the top ten niches you can start from:
1. Health and Beauty Products
Health and beauty products have always been in-demand and the industry is growing every day. Because foreign beauty products (e.g. Asian skincare) are becoming more popular, there are more and more dropshipping businesses being launched in this niche.
Anything from pimple patches to detangling hairbrushes are beloved by consumers and probably won't go away anytime soon. With a greater focus on sustainability in our society, cruelty-free makeup is also being sought after, especially by younger generations.

2. Pet Products
It's a fact that pet owners usually want to get the best things for their beloved animal friends. This is why pet products are in-demand right now and will definitely stay popular in the long term. Personalized products such as collars with customized name tags are particularly trendy among dog and cat owners.
With this niche, it's a good idea to be more specific with the products you sell. For example, you can specialize in dog products. Instead of trying to sell all kinds of products for different pets, focus on one or several animals and offer products for their care.
3. Home Office Equipment
The world of e-commerce changed a lot due to the pandemic and one of the major niches that emerged is home office equipment. The niche is still growing as there are more and more people working from home instead of going to an office.
Alexia Hammer, an expert from the writing services reviews site says, "Home office equipment is one of the best niches right now. Everything from furniture to stationery to electronics can be included here."
4. Eco-Friendly Products
As mentioned earlier, there is a much greater focus on sustainability nowadays which is exactly why eco-friendly products are on the rise. Biodegradable trash bags and toilet paper, metal straws, and reusable bottles – all these products are getting more attention as more people start thinking about climate change and the impact their actions have on our planet.
One major point to keep in mind about this niche is that you should have proof to support the claims you make about the products you are selling. Your audience will likely be quite demanding in this regard and will expect you to be open about your products' backgrounds.

5. Home Décor and Accessories
One more niche that is seeing steady demand is that of home décor and accessories. Just like health and beauty products, this niche is quite broad so you will need to narrow it down to something more specific.
For example, you can focus on a specific style of home décor. Alternatively, you can sell chic lighting décor which is popular right now. Another option is to sell accessories for specific places (e.g. bathroom, kitchen).
6. Vape Products
While the hype of vaping has died down to some extent, it is still very popular and has become something commonplace rather than being a gimmick. This is why a niche like vape products could be a great option to try.
Zachary Myers, an expert from the custom writing reviews site explains, "Many people who vape see it as a healthier alternative to smoking which is why there are more and more people taking it up as a hobby. If you know a thing or two about vaping, it could be the perfect niche for your business."
7. Phone Accessories
Have you ever heard of PopSockets? They were a recent trend not long ago, but what's even more interesting is that they belong to a profitable niche of their own – namely, phone accessories.
Phone grips and cases, chargers and earphones, and so on are products that every smartphone user takes interest in to some extent which is why this niche is so popular. You might want to focus on the niche itself or benefit from the latest trends by selling specific products in this category that go viral.

8. Athleisure Clothes
Fashion is something that changes constantly and is always something people are interested in which is why there are so many clothing brands and dropship companies being started regularly. But while it's difficult to predict which clothing item will be in fashion next, there are certain styles that have been big for a while now and will likely be popular onwards.
One of these is athleisure which is a style inspired by athletics. The main focus here is on sportswear as well as clothes that take inspiration from sportswear while being word casually. Some examples are sweatpants, yoga shorts, and pullovers.
9. Gaming Accessories
Another industry that the pandemic had a huge impact on is gaming. In e-commerce, the gaming accessories niche was already big, but it grew even more when lockdowns forced people to stay at home.
This niche can encompass a wide variety of products, so you can always choose something to focus on. For example, there are furniture items such as gaming chairs, but there are also electronics like wireless headphones.
10. Smart Home Devices
Last but not least, smart home devices may not be the most obvious choice, but these items are actually getting more popular every day. People are innovating their homes and purchasing smart homes which is why this niche is growing steadily.
The best thing about this niche is that there will always be something new that becomes a hit. AI technologies are the primary focus nowadays which is why new inventions are being introduced to the market quite often.

Conclusion
All in all, there are quite a few options you can choose from when determining the best niche for your new business. Consider the options presented in this article to help you get started and then do your own research to choose the best profitable niche for your situation.
---
Author Bio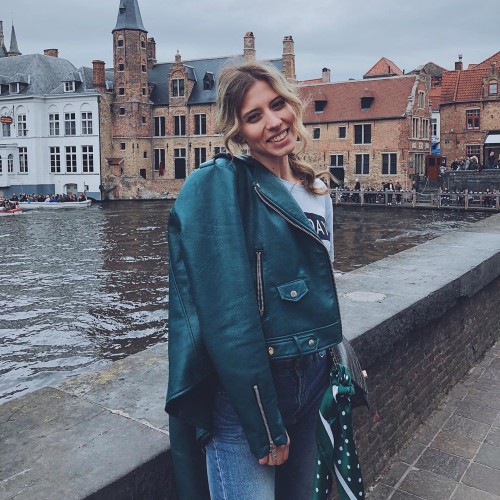 Anna is a specialist in different types of writing. She graduated from the Interpreters Department, but creative writing became her favorite type of work. Now she improves her skills while working as a specialist for the Supreme Dissertations and Trust My Paper writer service websites to assist many students to improve their all over the world and has free time for another work. Always she does her best in the posts and articles. She also has training and helps and basic writing tips for students all over the world.