If you want to get started with a business in logistics and operations, you might have heard about supply chain, a concept you can use to build a successful business like mobile app development. You need to understand how the supply chain management industry works.
The supply chain involves series of processes that take a product from a manufacturing plant to the consumer. This could apply to many different things, from electronics to clothing. For a supply chain to function effectively, it requires operational support and management. You can start a career in supply chain management to grab the opportunity available in this industry. Here is how to get started and build a strong foundation.
Choose an Inventory Assortment
In supply chains, a lot is happening, so you can get confused by the many moving parts if you don't understand the system well. Focusing on a single chain item is the key to finding the position that suits you perfectly. Pick an area that interests you and research it. This will help you understand the area and can assist in the determination if it's something you should pursue.
While choosing an inventory, you must be prepared. You must know your customers well and use perfect judgment and insights to find the biggest opportunities. Of course, you can use data to supplement your intuition. Things like the items which the business sold well in the past will be a good guide. For young companies, it's recommended to begin with a simple assortment. You can later add more as you grow, but it's hard to manage a broad product assortment initially.
Forecast Demand
Without demand, you don't have a business. In building a business in supply chain management, this step is critical. You must understand the sales of each product. Without a precise analysis, you could end up over or under-buying inventory. While starting, it's fine to use an Excel model. Keep your product assortment simple at this stage. As your business expands, you can switch to more sophisticated tools.
Size Your Inventory
Once you complete your demand forecast, translate the data into an inventory and ensure it's sufficient to fulfil the demand. As an upcoming company, you cannot stock out as it disappoints your customers and could damage your brand. If you want to avoid stockouts, link demand forecast to the inventory on hand and what you expect to receive from suppliers in the coming months. Order an amount that can make up for the deficit between what's available on hand and the items you expect to receive.
Also, think about how much you plan to sell. Consider if a buffer is necessary just in case. Most companies handle this in Excel, but you can use tools on the internet to translate your forecast to an order recommendation.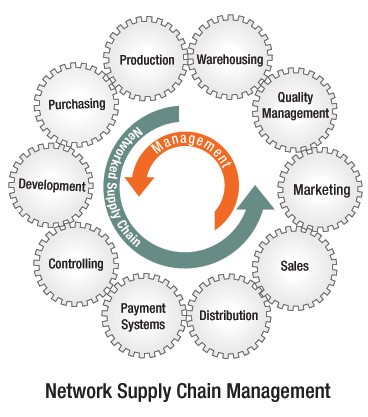 Track Order Purchases
After placing orders, you also need a sort of tracking system to follow up with the POs. If there are delays or delivery is damaged, you'll want to get the information to avoid stock out. Many companies prefer Google Sheets, but many tools offer you a simple way to track purchase orders seamlessly. With everything managed using technology, you can reduce your involvement and have some time to explore things you love.
Track Your Inventory
When you understand your inventory is between the supplier and the warehouse, you need to know exactly where it is. This is where tracking comes in. You can tell how long you need to wait to complete the transportation of the order. Products like Flexport allow you to track the location of your goods. This tracking is critical because there may be delays in the shipping process that you and the vendor cannot anticipate. Visibility will help you make adjustments and share accurate information with your customers.
Review Your Inventory Position
When your inventory arrives, it's critical; to know how much it was delivered and where it is. You have two possibilities in this case – you can go through the process yourself at your warehouse or work with a third-party company. Many young businesses opt to use a third-party logistics provider instead of managing their warehouse. Using a third-party provider, you completely outsource the tracking and fulfilment of inventory management.
While this seems expensive, it enhances efficiency and allows you to raise your success rate. If you choose to manage everything in your warehouse, you should install a warehouse management system to assist your employees in the warehouse as they need to know what's where. It's important to help them track goods as they stream in.
Order Fulfillment
Finally, your products will get to your warehouse, and at this point, you're ready to get them in the hands of customers. This is a critical stage in supply chain management. You have two parts in this process – shipping and logistics and order management.
Order management is easy if you have systems that can help you ensure you allocated the right inventory to your e-commerce site, your wholesale business, and your retail store. When you process an order on your website, you should ensure sufficient inventory to fulfil the order.
Finally, shipping and logistics are things that might make or break your business. Most small companies are not well resourced to handle this, so they outsource to third-party logistics systems. Not only do they handle inbound goods, but they also pack and ship items to customers.
Conclusion
Getting started with supply chain management requires understanding how every step works in the entire chain. Learn about tracking, sourcing products, client engagement, and sourcing for third-party services to boost your service.
What advice can you share with new businesses in the supply chain management industry? Leave a comment below.
---
Author's Bio:
Thomas Glare started his career as a game tester and became a team manager. After that, he moved on to project management and held various positions. For the past three years, Thomas has led teams working on art assets for the new UK casino 2021, with hundreds of employees in five different countries at the peak of production.