Identity theft prevention is a subject that every corporation should be concerned about.
Fraud detection and prevention has been cited as one of the biggest fraud challenges faced today and for the near future in a poll of delegates who attended Experian's recent Future of Fraud and Identity event. Nearly a third (31%) believe this to be the case.
It's vital that you secure your financial and digital identity as a business owner since the inability to do so might result in serious damages.
Hackers and fraudsters can hijack your domain, access your financial accounts, and commit serious crimes for which you may be held guilty.
We've compiled a list of the finest identity theft protection tips for business owners in this article.
9 tried-and-tested identity fraud protection tips for your business
You should learn about being proactive just as much as you need to understand when to be reactive. Instead of hoping that your firm would be spared from identity theft, act quickly.
Here are a few things you may do on a regular basis to keep sensitive information private.
1. Make use of encryption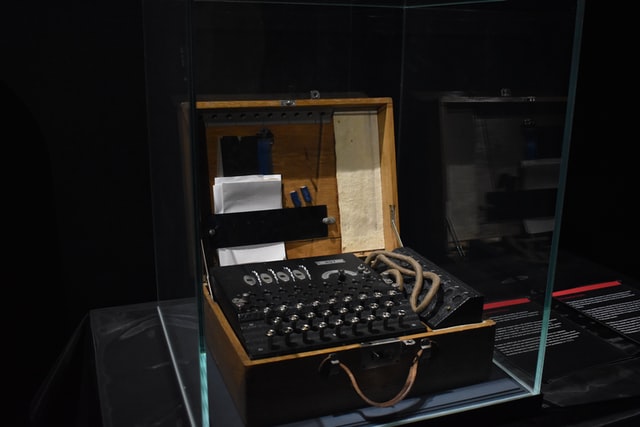 Encryption is the greatest technique to secure Personally Identifiable Information (PII) in digital form. Secure Socket Layer (SSL), as well as Transport Layer Security (TLS), are two such examples of network encryption methods.
PII saved on discs, tapes, CDs, or other forms of media being used contain data while at leisure should be encrypted.
However, encryption algorithms do not protect against criminals capturing data; rather, their goal is to render any information that lands in the hands of the wrong people incomprehensible and thus unusable.
Encryption software is now accessible in a number of solutions for enterprises. Even after you've chosen a product, you should keep an eye on the news. Why?
Encryption technologies improve year after year, and opponents keep seeking out and developing new ways to circumvent encryption.
This implies that a well-informed and well-researched judgment made recently may become a terrible decision in the near future. As encryption technology relies on the usage of keys to decrypt data, the administration of such keys is vital.
The business needs, the practical aspects of staff shake-ups, and the knowledge of insider threats must all be considered when determining who controls and accesses these keys.
2. Operate with EINs and SSNs
While a corporate entity and a limited liability firm must have their own Employer Identification Number (EIN) for taxation purposes, an entrepreneur or small-business holder can use his or her Social Security Number (SSN).
You can use an SSN to conduct business as a sole proprietor, even if the organization has staff.
An EIN, that may be quickly acquired on the Official website, is an excellent option for self-employed people.
Separating your company and social funds is a wise decision for a variety of reasons, including preventing identity theft. It won't be linked to your identity if the company is a victim of fraud. Once you have an EIN, you may register for a credit card that can help you track your transactions and spot fraud.
3. Safely store online and offline documents
Your company may have multiple paper files containing sensitive information, including account statements, tax reports, and client lists.
Using just a protected mailbox, discarding any documents you wouldn't need, and retaining sensitive documents in a secured area are all simple ways to reduce the risk of fraud.
Ensure that your computers have an adequate firewall and anti-malware technologies to prevent online digital fraud.
For small organizations, off-the-shelf safety packages are perfectly sufficient, and some solutions now include security for smartphones and tablets. Allowing auto-updates will ensure that patches are updated in a timely way.
Also, find out how your broadband provider safeguards your data by contacting them. Determine what third-party safety manufacturers it employs, then visit the vendors' webpages to understand how often their solutions are updated or if certain text kinds are kept safe.
4. Have a comprehensive T&C page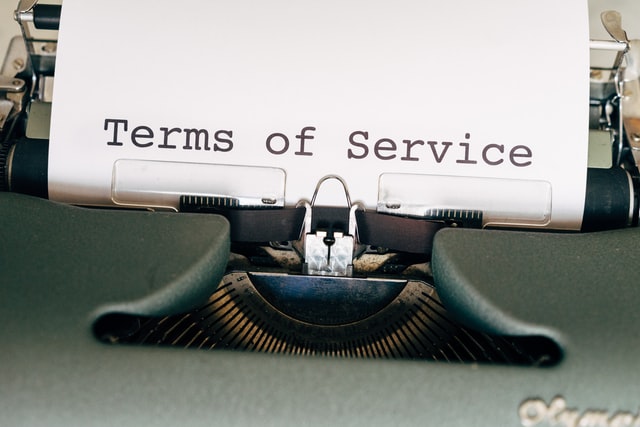 There are several reasons why your business needs a Terms and Conditions (T&C) agreement on its website, and protection against identity theft is one of them.
A code of behaviour should be included in your T&Cs. Potentially malicious behaviour will not be condoned, it should go without saying. You'll encounter it all on internet platforms and e-commerce — harassment, identity theft, or malware threats.
If required, there are legislative safeguards in place to cope with identity theft. That isn't to say that non-criminal inappropriate behaviour should be overlooked. You can make additional guidelines for users if you wish to build a welcome and courteous community.
Also, as a company, make it a point to protect your computer systems from fraud by downloading software solutions only from those sites, which you know are trustworthy and have a clear list of terms and conditions.
5. Strategize to prevent digital onboarding frauds
Identity theft fraudsters are a rising nuisance in the digital onboarding approach. You need a customized method as per company-specific challenges.
For instance, a selfie is never a sufficient assurance that an individual on the opposite end is real. This is where liveness recognition comes in as a more advanced approach for businesses to make sure that the potential recruit is present physically at each session.
This would include a variety of techniques for determining if information from a webcam, biometric detectors, and additional sources is real or fake.
Again, companies can personalize their authentication approaches to accommodate country-specific variations, which can decrease identity theft or false alarms in digital onboarding.
You can also check out SEON's list of top digital onboarding solutions to make a decision on which software will best fit your security needs.
6. Prevent device-centric hacking
The bring your own device, aka BYOD movement, in which individuals use their own phones and other gadgets for work, exposes a company to additional dangers.
Devices must be password-protected to prevent sensitive company data from being accessed if they are lost or stolen.
Security vulnerabilities may be increased by mobile payment systems. With mobile payments, the risk is absolutely real, and financial fraud must be an urgent issue for B2C or B2B online marketplace owners.
Companies should safeguard their account details because a scam artist getting access to an account might quickly funnel money from actual transactions to some other account.
If you're thinking about implementing a mobile payment platform, be sure it uses the best encryption methods and devices with the highest level of security.
7. Have proper internal protocols in place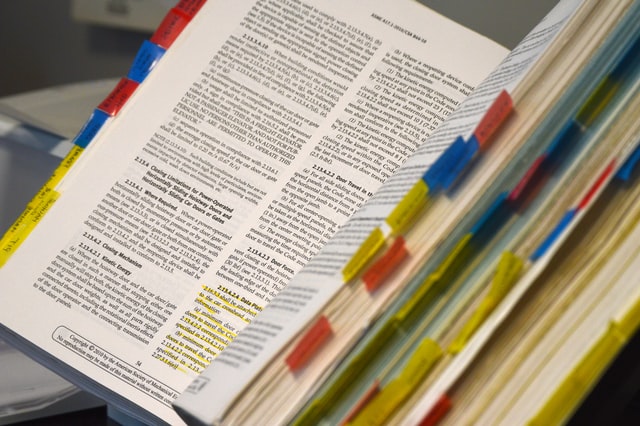 Passwords or other methods of restricting employee access to sensitive information, such as client lists or accounting files, are critical.
Set a comprehensive procedure to follow if there is an instance of a data breach, which includes appointing someone to oversee the incident and laying out the next steps.
To keep passwords safe from internet hackers, change them at a minimum frequency of once a quarter, use randomized password makers, and save them offline.
When working with vendors, you may be required to disclose sensitive information on credit forms or other paperwork. Inquire about your providers' security policies to ensure you're not entrusting critical information to a company that isn't sufficiently secure.
8. Maintain a modest profile and stay aware
This one may seem self-evident, but it bears repeating: you should never publish anything about your firm, whether digitally or publicly, that might put the company in jeopardy.
Set rules for employees, especially those who use social media, and spend some time educating your team on how to spot and prevent common identity theft tactics.
One of the greatest methods to keep your company safe from identity theft is to use a password manager. Be ready at all times.
This entails going over all financial accounts, payment history, and company registration information on a regular basis and reconciling them.
9. Share your experiences
Understand that you aren't the first or the last company to be victimized by identity theft. To acquire guidance and exchange resources, connect with other company owners.
Encourage open communication among your leadership team and your staff at work. Empower them to ask the hard questions about current security issues, and arrange training classes to go over corporate procedures.
Unless you're a solitary proprietor and employee, your company's security will always be threatened from within. What's the best way to mitigate that risk? Spend some time discussing it.
Conclusion
Corporate identity theft is a serious concern for business owners, so you should be aware of the consequences.
A single security breach could be disastrous, resulting in substantial lost income, missed payments, poor credit reports, significant tax conflicts, tarnished corporate image, and civil liability.
If this happens to you, stay positive and realize that you have options. Be responsive, reacting to pressing issues while collecting information about the attack.
Also, be responsible, for terminating all impacted business accounts plus filing the necessary paperwork. Keep a close eye on things and realize that your intuition is the ultimate judge of all.