You might have noticed multiple adaptations and additions in digital marketing over the past few years but guess what has remained constant?
Email marketing is the best form of digital marketing.
It is the best source to promote your business and nurture relationships with customers. Moreover, email marketing generates the highest return on investment, i.e, $42 on each $1 spent, in comparison to other marketing platforms.
Amazing, right?
So, if you're relatively new in the marketing game and wish to learn more about email marketing, then you're in the right place. Because below, we have provided all the necessary information that you need to know before starting an email marketing campaign.
So without further ado, let's dig in.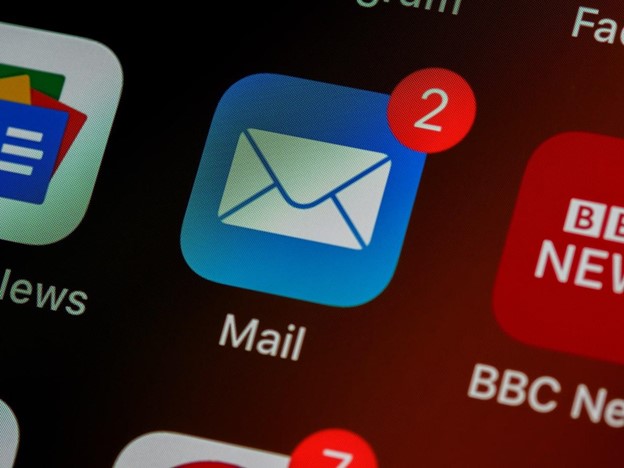 What is email marketing?
Email marketing is a branch of marketing that allows you to send emails to promote your brand, advertise your campaigns or convey important messages to multiple people simultaneously.
In other words, email marketing helps in promoting your brand through emails. This is done by advertising within emails, improving customer relationships, or notifying them about something new or worth it.
Reasons to choose email marketing
As we mentioned earlier, email marketing remains the most popular and successful among other digital marketing platforms. So let's learn the uses and benefits of email marketing that have kept it in demand.
Whether you decide to work with a reliable email marketing company or go in-house – Email marketing helps in promoting your business by reaching out to all your customers.
According to research, 49% of people like receiving promotional emails from the brands they like.
No matter what festival or holiday it is, you can always promote your brand by sending out emails and customizing them according to your brand.
Continuously engaging customers
Another important benefit of email marketing is that it helps you to build and nurture relationships with your customers.
You can send emails to request feedback from your customers and respond to their queries via emails. It makes them feel heard and valued. This practice creates a responsible and honourable image of your brand and encourages customers to stay connected with you. You will get more advantages using an email finder, which will be necessary for lead generation and will help you create a positive brand image.
Some facts about email marketing
Wait! Before you start learning how to initiate an email marketing campaign, take a look at some statistics that show email marketing's influence on consumers and businesses.
The numbers are pretty convincing, aren't they? So, without wasting more time let's start learning the basic steps to begin email marketing.
How to do email marketing?
Email marketing isn't a piece of cake.
Unlike social media and digital advertisements, email marketing is more direct. So, you need to design and send your emails very cautiously. Also, your email is among the many emails that your subscribers will receive in their inboxes so make sure that you are persuasive without being invasive.
Hey! Don't get overwhelmed because we have explained to you step by step how you should begin email marketing. Additionally, this small businesses guide to email marketing will be a great resource in your research on email marketing
With that being said, we have listed below the essential steps that you need to know before beginning email marketing.
1. Construct a plan
2. Choose the target audience
3. Create an email list
4. Segment the email list
5. Create valuable email content
6. Schedule a time
7. Track progress
Now let's discuss these points.
1. Construct a plan
This is the fundamental step in email marketing, it either makes or breaks your campaign.
Designing a strategy includes pivotal decisions like selecting the nature or expected outcomes of your campaign or choosing your target audience.
Be very careful while planning this out. If you find yourself puzzled, research and understand the digital marketing strategies of experts in your industry. Try to note down essential objectives so that you can track them down later as well. But give this part all the attention and energy that it deserves.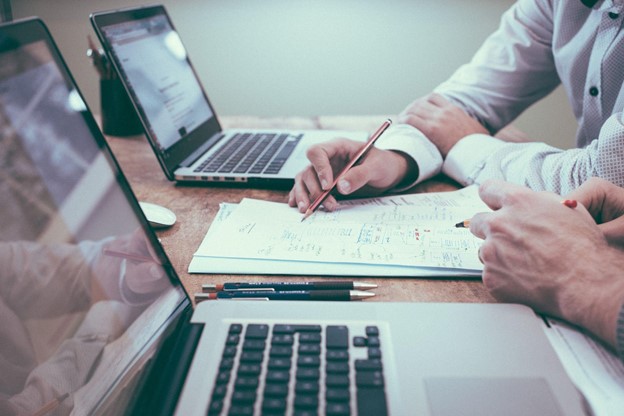 2. Choose the target audience
You can't have a successful marketing campaign if you are unsure of who your target audience is. Knowing your audience helps you design and send emails according to their likes, dislikes, and affordability. As they say, " A good businessman is he who knows his customer."
Hence, one of the essential steps to begin email marketing is understanding your target audience.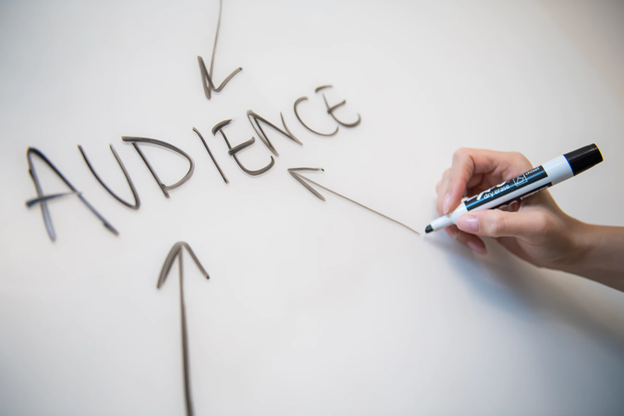 3. Create an email list
Once you choose your target audience, the next step is to create an email list—another significant step.
Before beginning, remember that you can create a good email list only when people give permission and consent to send them emails by subscribing or signing up. So you can lure the target audience into giving their email IDs by offering incentives, such as a discount coupon, a free trial, or anything of value. Remember to integrate SPF flattening when sending out emails to secure yourself from getting into the spam.
Another way of getting your audience to sign up is through Opt-in forms or creating a hub page with incredible and valuable content. The latter builds the readers' interest, further prompting them to sign up. It would also be best to update and clean your email list periodically to avoid keeping invalid or dangerous email addresses.
4. Segment the email list
Have you ever been notified by an email that was completely unrelated to you?
It's annoying, isn't it?
Email segmentation saves your audience from that annoyance by allowing you to only send emails to a specific group of people.
Factors like location, gender, purchase history, and engagement level all influence segmentation. According to research, segmented emails have proven to have 50% more click-through rates. This is mainly because segmented emails seem more relatable and personalized.
You can achieve great responses with very little effort. So go for it.
5. Create valuable email content
Creating valuable and good quality content will help you establish and sustain the relationship with your customers and also motivate them to take further actions like clicking or replying. So make sure you give this step a lot of thought and effort.
Whether it is Black Friday or a new product launch, try to customize your email and email designs according to that campaign. Another great idea is to keep brand consistency within the email contents. This practice creates a sense of familiarity with your brand. Don't forget to also use an SPF checker for email authentication and security reasons.
One tried and tested way to boost engagement through content is by adding interactive elements to your emails. According to research, 81% of marketers say that adding interactive features helps get their subscribers' attention.
Email elements like a good template design and call-to-action buttons can significantly influence and affect your conversion rates, so make sure you carefully design the email contents.
6. Schedule a time
After designing your email, you need to decide the timings of sending out emails to your customers.
Frequency
Sending too many emails a week will look very spammy and might annoy the customer. On the other hand, sending emails less often will easily make the customers forget your brand. Choose a midway. Decide a time to send these emails. For instance, some brands like to send one email a week while others prefer two.
Automation
You can automate your emails by setting the timings of sending emails, for instance, sending automated welcome messages when someone signs up with their email address or sending reminder emails after sending an invite.
Automating emails will save your time and keep your customers engaged.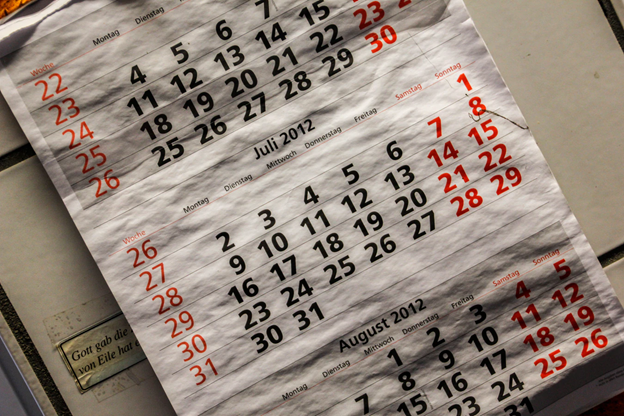 7. Track the progress
Remember, success never comes in one attempt.
Once you've sent out emails, it's time for you to track the progress of your campaign. You can do this in two ways.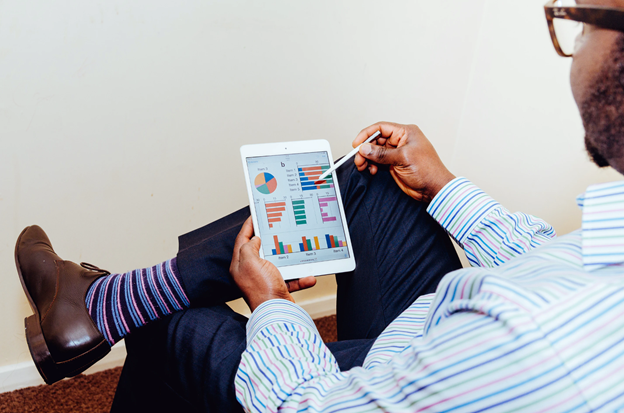 Analyzing the metrics
You can calculate and estimate the success of your campaign by knowing the open, click-through, or conversion rates of your emails. This will help you understand how successful your campaign was.
Testing variable/ factors
Another way to track progress or success rate is by testing the effects and influence of different factors in your emails as we do in A/B testing. You can test factors like timings, interactive features, or template design among different groups of customers to track your success rate.
Regulations for email marketing
Understanding and acknowledging regulations ensure better and long-lasting relationships with your customers. These regulations ensure that the customer is receiving your emails with their consent.
The two major compliances that you need to follow are CAN-SPAM and GDPR.
CAN-SPAM:
It means Controlling the Assault of Non-Solicited Pornography and Marketing. As previously mentioned, they ensure that people receive emails only that they had requested or permitted.
You can make sure you are CAN-SPAM compliant by having an official email address, providing a visible unsubscribe option, and clearly stating the email's purpose in the subject line.
GDPR:
The General Data Protection Regulation has been set to ensure that people receive information that they want to receive only. You can comply with the rules of GDPR by:
Using clear and understandable language.
Collecting data that relates to your business.
Deleting contact information on request.
Store and use data only on agreed-upon terms.
Provide a clear unsubscribe option.
Provide the user with data when they request.
Wrapping up!
Now that you have all the necessary information needed to begin your email marketing campaign, remember to give each step equal attention and don't get disheartened if the results aren't favorable in the beginning.
Email marketing will benefit your business for sure; all you need to do is pick the right time, event, design, and most importantly, strategy.