Every company needs SEO – a practical and long-term solution to bring traffic to websites and ensure more users can access products and services. But SEO isn't the same as it was before. Today, SEO is about user experience and user intent. It's about offering users search results that are tailor-made to their requirements.
And an essential aspect of SEO today is video and voice content.
Yes, video content can help you get better engagement as you edge past competitors who boast of regular content.
Plus, with the popularity of video sites like YouTube, Instagram, and TikTok, you can get significant SEO traffic from videos. Here is how you can go about it and use YouTube to improve your SEO.
Why Do You Need YouTube Videos for SEO?
SEO makes your web pages easily accessible to users by appearing as top searches on search engines. Finding keywords and the right topic for videos can help you get better audience engagement.
To do that, you can use a tool like SEMRush or UberSuggest.
Then, you can create and increase engagement by creating video content that answers user queries. Check out this article to learn tips about using SEO for small businesses and websites.
When creating videos for YouTube, look at the following:
Is the video engaging and interactive?
How easy is it to consume for your average user?
Videos are quicker than reading and require a lot less effort. Plus, they can convey large amounts of information in a short time. And did we mention that they are easy to share? Social media users can easily share videos with a tap on the phone. You can also record and recreate videos by trying to screen record on your MacBook or your phone.
However, do know that creating video content is just the first step – it is not enough. You would also want the video content to be factual, authoritative, and visually appealing. Most websites swear by YouTube – it is free, popular, and accessible.
Using YouTube to Improve SEO
Hosting your videos on YouTube is highly recommended. For one, it's cost-effective and popular. The YouTube algorithm considers several criteria when it comes to ranking videos:
Length of the video
Positive comments
The number of likes
How often was the video embedded on the web pages?
Here are some of the best YouTube SEO tips to improve SEO.
1. Using Keywords
Like using SEO in content, keywords are an integral part of YouTube SEO. They are essential since they allow users and bots to know what your video is about, which makes it appear more often in searches. It is best to use keywords in titles, descriptions, and tags.
Keywords need to talk about the content of the videos. Use a keyword research tool to find the right keywords.
Look at the search volume – which talks about the people searching for that topic in an average month.
And look at the search difficulty, which looks at whether your competitors are already ranking for that term or if everyone's already talking about it.
You might want to target better keywords with higher volume and lower search difficulty if they are.
2. Tags
Tags are essential in manipulating YouTube traffic. Tags need to include keywords as well as related terminology. These make sure your video pops up in searches and suggestions.
Use simple phrases.
This will help your video be categorized correctly and discovered easily.
Tags should fall under 400-500 characters.
And while you do all this, remember that it is essential to remain accurate and relevant – and not overboard.
3. Using the Correct Titles
A cool, catchy title goes a long way. But if your titles don't match the topic, that doesn't work. Include the keyword phrase within the title. For instance, if your video is on women doing yoga, you can title it "how to do yoga for Women."
Write a title that denotes the content and tone of your video. You can try to make it funny and rhyme, but never forget what your video is about. On that note, try to include your keywords at the beginning of the title. Don't use esoteric words or complicated sentences. Your title should stand out, but it should also be easy to understand and to the point.
4. Writing Descriptions
Users tend to read the description of the video before watching it. Have the description explain the content of the video. A good description involves three crucial elements – keywords, accessible language, and relevant content.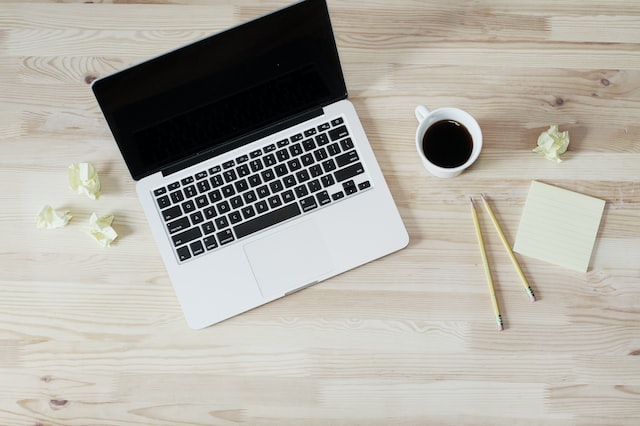 The description is the place to use long-tail keywords you couldn't use in the title or the tags. And on YouTube videos, that's one of the more important things to do – since that's what the viewer first reads.
5. An Eye-Catching Thumbnail
Though thumbnails don't directly appear in YouTube's list of ranking criteria, they influence SEO. A good and attractive thumbnail will ensure you have more clicks on the video. Thumbnails should have clear pictures – they can be a still from within the video, a well-done collage, or an animated version of the video's still. They should also include some part of the video title, if not all of it.
6. Provide Closed Captions
Closed captions are a good way to make sure people from a large, varied group are watching your videos. Try to include captions not just in English but in other major languages as well. This will depend on your target audience and your consumer base.
Closed captions are suitable for users because they make the video and its language easier to understand, but they are also good for you.
All written content – tags, titles, closed captions, descriptions, transcripts, and subtitles affect an important feature called 'video accessibility.' This brings more and more traffic to your channel and provides a better user experience.
Using SEO for Video Content
SEO is vital to all businesses. SEO is competitive, and video and voice content can help you advance. But is your business using the right SEO strategies in its marketing methods and promotional strategies?
Try out the tips to boost your YouTube SEO and increase traffic to your website. Once you use the right SEO strategies on YouTube, you will start seeing results in a few months.