Businesses use social media extensively to sell their products to previously unknown territories. And because social media apps chart the most frequently visited sites on the Internet, reaching potential customers is now easier than ever. But with social media come many unaddressed issues like malware attacks, fake news, fake profiles, and internet scams.
In today's article, we'll discuss the methods you can use to protect your business against these threats. But first, let's start by looking at the rise of social media and its impact on businesses.
The Rise of Social Media
In the late 1980s and early 1990s, while the Internet was still in its infancy, communication websites like CompuServe, America Online, and Prodigy featured early prototypes of contemporary social media features, according to "The History of Social Networking."
These websites, particularly America Online, were regarded as the web's home page and offered services, including email, message boards, and live chat. They were the pioneers of the first social networks, including Six Degrees and Friendster.
Based on the social networking theory that only six other people are separating each person, SixDegrees.com was created. Six Degrees began operations in 1997 until it was shut down in 2000.
And Friendster, which had a significant impact on the development of Facebook, debuted in 2001. Both networks used email registration for signups and networking; at their peak, they had millions of active users.
In 2002, LinkedIn was introduced as a networking resource for those with professional aspirations. By 2020, there were more than 675 million users worldwide. Employers looking for qualified candidates and job seekers still use it as their favourite social networking site.
After a brief period of prominence, two other big ventures into social networking failed. In 2003, Myspace was established. Thanks to the users' ability to share their favourite songs, it became the most visited website on the planet by 2006.
But only a year after it began, Facebook was introduced, initially only to Harvard students. By 2006, it was open to all users, and the rest, as they say, is history. The world changed irrevocably after MySpace was shut down because Facebook was the number one social media network for many a year and had no competition. It could be argued that the transformation wasn't always for the better.
Social Media Enter the Business World
During the early days of social media, businesses did not pay much heed to social media because it hadn't exploded into mass acceptance yet. So, the corporate world didn't fully capitalize on it. Social media was seen as just another way to represent the globe online.
Brands would use it as a business card. So, if anyone wanted to reach out to them, they could do so. So brands used it just out of formality to make outreach easier for customers. But now, the social media world has shifted. Most brands' entire marketing campaigns and strategy is built solely around social media.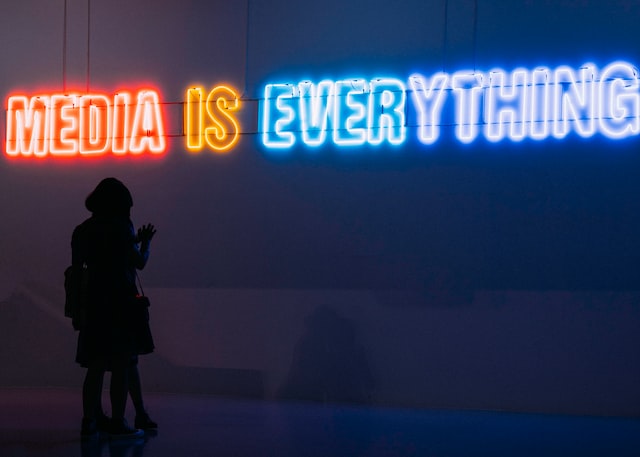 And why not? Social media has proven to be a foolproof strategy for many small businesses because it is a quick and inexpensive way to reach billions of people. More than half the world's population uses social media.
According to Datareportal, 59% of the world's population, i.e. 4.7 billion people use social media. So theoretically, your product has a chance to be seen by 4.7 billion people, which is mindboggling. And in just the past twelve months alone, we have seen 227 million people come online, which is a 5% increase.
This all makes sense as out of the 8 billion total population of the world, 5.34 billion own a mobile phone, and 5 billion have access to the Internet. And a person spends an average of two and a half hours on social media. So why wouldn't businesses capitalize on this goldmine?
And apart from the sheer number of users that visit social media daily, social media also provides direct benefits to companies. Businesses can use social media to engage directly with customers and get a "word on the street" about their business. It means they can now ask customers their opinions on their marketing strategy and the product(s) they are selling. So the growth and long-term success through social media apps are endless.
It allows businesses to do market research and reduce marketing costs as they can focus on things that most of the user base likes. A quick and cheap way to do this is to survey Google Forms, for example.
And because of social media and the magic of the Internet, businesses can now reach international markets and strategize their campaigns for specific markets without shifting their operations. This is especially beneficial for companies selling digital goods like online lessons and software because there are no physical objects that need to be shipped across the globe, thereby saving costs on shipping as well.
But everything has a price, and businesses have faced challenges marketing their product(s) on social media.
What Dangers do Businesses Face on Social Media?
If 2022 has taught us anything is that social media is far from perfect, and the people running the top platforms are nothing but egomaniacs. Musk and Zuckerberg, who started as aspiring entrepreneurs, became disastrous leaders because of highly questionable decisions.
Musk and Zuckerberg lost billions in share value for their companies and caused a significant part of their workforce to be fired. Musk was at fault because he was directly responsible for several top advertisers to pull out from Twitter.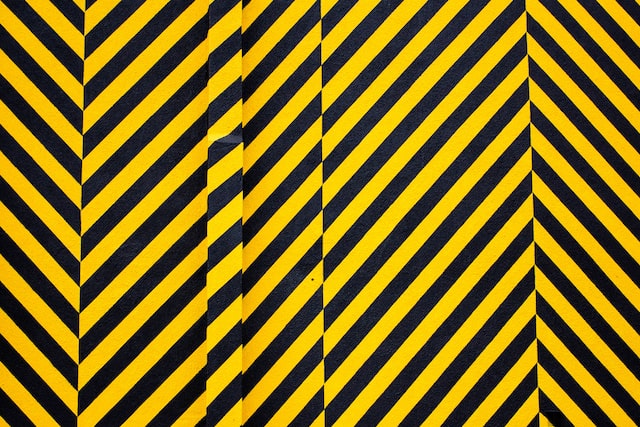 The primary reason for this was the paid Twitter Verification system, one of the earliest business decisions Musk took after his Twitter takeover. Anyone who paid $8 monthly would be verified on Twitter. This caused utter chaos as people would pose as famous brands and send questionable tweets leading to financial losses as their stocks started plunging.
As if social media wasn't already filled with fake news and people pretending to be someone else, Musk added fuel to this dumpster fire. So to counter these social media scams, many businesses started utilizing an app to monitor social media activities.
Monitoring Apps to the Rescue
Let's look at the top three that will help you grow your business and prevent such incidents.
1. XNSPY
XNSPY is a reliable employee monitoring app that protects businesses from malware and ransomware attacks due to the IT department's ability to track employees' web activity remotely. The app also provides the ability to view social media content so businesses can see that the content strategy put out by the marketing team is following the company's brand, image, and goals.
The app also allows companies to ensure their marketing team is utilizing their time on social media for productive means and not wasting their time on non-work related web surfing. XNSPY can also protect from scammers and fake profiles because the IT team can deeply analyze the profiles and their messages to ensure they are the real deal.
The program hides from view and deceives the operating system into believing the XNSPY file is a system-native file once installed on the phone's operating system. As a result, the software is free to collect valuable information from the phone, after which it is analyzed, assembled, and sent to the XNSPY servers for later viewing by the app user.
2. Teramind
Teramind offers managers a distinctive feature set for managing their workforce. Compared to snapshots, which the majority of rivals offer, live session video and the related video capture tools provide a significant improvement.
Audio monitoring is another app feature to monitor social media activities that enable recording audio from any monitored computer. Administrators can fast-forward and rewind the audio data to spot any data mishandling.
The PC monitoring software from Teramind includes features for detecting insider threats, third-party vendor monitoring, data loss prevention, risk management, legal compliance, etc., which makes it great for monitoring social media marketing campaigns.
It offers a simple dashboard and user interface, detailed live session watching, and video recording. But new users may find its monitoring features confusing because it has several advanced features that can be useful in other aspects but not for preventing data leaks.
3. TimeDoctor
With just a few clicks, Time Doctor enables you to create projects and assign duties quickly. Access to which employee works on which project and the particular task might be restricted by employers. TimeDoctor lists every individual who contributed to various projects and how many hours they worked each day.
Granting staff only a restricted amount of access to the data and monitoring their productivity, efficiency, and workflow helped to secure the information. It also features a separate time-tracking PC software that operates independently from the Android app but is cumbersome. Each task's tracked hours are kept distinct from one another.
The total number of hours is displayed above the interface in the meantime. You can add notifications and conceal the activity bar once tracking starts. Since Time Doctor records your activity offline, you can continue working even if your internet connection is down. Your time and screenshots will sync right away once you're back online. Time Doctor also gets rid of inactivity.
The Future of Businesses and their Dependence on Social Media
Businesses have become so intertwined with social media that it has become hard to separate these two entities. It means businesses' reliance on this medium will only become more dependent over time. We will continue seeing ads for the foreseeable future, and most of us have already accepted them as a part of the social media experience.
But it's not all too bad, honestly. The ads can bridge the gap between demand and need if they are valuable and serve a purpose. And as far as protecting the social media experience for both businesses and customers is concerned, these monitoring apps can help companies to reach an even bigger audience without getting scammed by other profiles because they can check their content in real time, preventing data abuse and mishandling by employees.