A plan of action to increase your present market share is known as a growth strategy.
This entails diversifying their product lines and reaching out to new markets for some businesses. Others might approach growth differently, ensuring they have the right product before broadening their audience.
In general, when you talk about mobile app growth strategy, you're talking about detailed strategies for handling present and future challenges to expand or grow a product, business, or company. Therefore, in this instance, an app growth strategy is developing a plan or roadmap with the intention of increasing the scope or influence of a mobile app. To put it plainly, you want to increase your market share in order to grow your customers and your company.
Tips for long-term success
It is not enough to launch your mobile app for growth. You understand that creating and designing your app is only half the battle. You must be sure that your initiatives are in place to assist user acquisition, boost app popularity, and eventually improve income. So, here are some tips if you're curious about how to grow your app:
1. Analytics
App analytics is a widely used concept in the mobile app industry, where app marketers gather valuable data about user behaviour and app performance, including the number of downloads and visitors, login activity duration, retention and conversion rates, and other important metrics.
App analytics mainly concentrate on data analytics for the iOS and Android platforms, where various metrics are accessible to study to identify what to alter, where maintenance is required, and what is truly functioning for your app. The discipline records activity on the mobile web.
Platforms for third-party analytics are crucial for audience comprehension (and, therefore, development). They range in power from incredibly weak to extremely strong.
What you aim to accomplish will largely determine whether one will become your go-to. Flurry is easy to use, cost-free, and allows you to view event routes and develop a funnel.
2. Push notification and engagement
It would help if you experimented with all of your tools as an app marketer. You can leverage channels like push notifications, in-app messages, and news cards to improve app engagement. In the end, higher engagement leads to higher growth.
You may re-market the experience to customers who downloaded your app, used it consistently for a few days, and then stopped using it by identifying them through your analytics and re-engaging them with direct offers or calls to action through push notifications.
3. User search
Many rely on mobile apps to remain productive, on track and achieve their goals. To give a few typical examples, "delivery" and "pick up" apps have grown in popularity as a means of saving time and increasing the chance of success. The data about user search intent is vital. Apps for mindfulness and health are also growing in popularity, and people are searching for investment-related apps.
Without conducting research, you cannot reasonably develop an app growth strategy. You must identify your target market, your app's shortcomings and strengths, and any growth opportunities you may explore. Because of this, planning for the expansion of your app automatically helps in app improvement.
4. CVL ( customer lifetime value)
You must concentrate on keeping your current consumers and raising their CLV in addition to gaining new customers (Customer Lifetime Value) because it encourages continued participation and promotes retention.
CLV is a statistic used to estimate the potential net profit from a single customer over time. A higher CLV would indicate that clients were generating more income for the business.
5. User testing and feedback
Testing a mobile app's usability on actual users is referred to as mobile app usability testing. It highlights how simple the mobile application is and explains how it can better assist a brand's primary marketing goals.
It is crucial to have community managers that watch for and respond to user comments if you want to highlight your engagement and place your users at the centre of your product. As a result, you can ensure that your product meets the demands and preferences of your target market by understanding what users will be interested in for the next releases.
6. Customer support aspect
Poor customer service on mobile devices will probably result from a lack of communication with clients through the app. Ineffective mobile application customer service will, in other words, waste the money spent on advertising and app development.
Regardless of how much it costs to design an app, the customer care area is one of the most crucial factors.
We are all aware that excellent customer service leads to satisfied clients. When a customer receives outstanding service, they are more inclined to do business with the company again. Although mobile applications still rule the revolution, many app developers do not provide in-app customer support.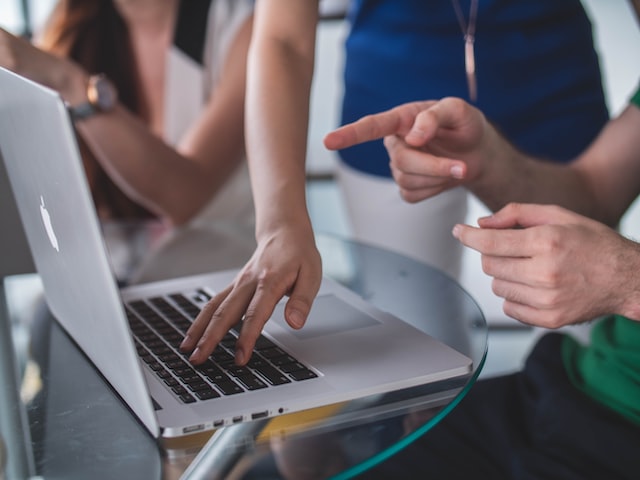 Customer support, as the name suggests, focuses on fulfilling the service users' needs and preferences. Highly rated applications are just superior in terms of growth.
A company's performance may be dramatically impacted by good customer service. On the other hand, unhappy customers who have had bad encounters could damage your brand.
7. Digital marketing
For businesses to reach their smartphone users and inform them about their mobile apps, digital marketing is crucial. Simply creating an app is not sufficient. Having a solid plan in place is vital to reach the intended audience.
An online presence can be increased by setting up the app's website or performing cross-promotion with related mobile products.
Thus, if you build it, they will come. And they'll keep coming with more work and a dedication to a long-term perspective.
Conclusion
Even if you have a fantastic mobile app, you still need to put in the time and effort to market it. Fortunately, you can accomplish this without significantly stretching your marketing budget. To get good ratings, be sure to optimize your mobile app for app stores and display your knowledge on specialized forums. Finally, use the aforementioned advice to create a thoughtful marketing plan that will entice customers to download and use your app.