If you are worried about the tax authorities exposing the personal data that you submitted while filing taxes online, it is not being paranoid but being rational. Many people are constantly worried about leaks of their personal info. It is a fact that high-level breaches happen and there is practically nothing you can do to stop them. However, attacks on your privacy and personal security online are taking place closer to your home. Although there are many ways to attack your info online the good thing is that you can mount a defense against them. Here are some tips for a more secure online life.
1. Have an updated antivirus
Although this software is called antivirus, fending off the viruses is just one of the duties it performs. Ransomware will encrypt your files and ask for payments to restore them. Trojan horse programs appear like valid programs however, they steal your info from behind the scenes.
Bots can turn the PC into a soldier from an army of zombies that is ready to engage in spew spam, denial of services attacks, and whatever is commanded by the bot. Effective antivirus software can protect against these attacks and several other kinds of malware.
2. Explore the details of the personal online security tool you have installed
Several good apps and their settings are available to protect the device and your identity. However, they are valuable only when you are aware of their use. For getting the maximum protection from these tools, you need to understand their settings and features.
For instance, the smartphone has an option to locate it when it gets lost. You might have accidentally turned on this alternative but did you try it out? All antivirus tools come with the capability to fend off the PUAs or potentially unwanted applications.
3. Getting a VPN
Any time you connect to the web by using a Wi-Fi public network you need to use the VPN or virtual private network. For instance, if you visit a restaurant and connect to the internet by using their free network. You are not aware of the online security provisions for that connection. Someone else may get access to your files and data without you becoming aware of it.
A VPN can protect in such cases. Check the lists of VPNs available online and select the one that is productive and most used. You can select the best VPN reviewed while making this choice.
4. Utilize a two-factor authentication
Two-factor authentication is a pain for the users but it certainly makes your account safer. Two-factor authentication indicates that you are required to pass another level of authentication and not just the username and password for getting into your account. In case the personal info or data within an account is valuable or sensitive, and there is the need for two-factor authentication you should enable it. Some of the online services that offer this two-factor authentication are Evernote, Dropbox, and Gmail.
5. Using passcodes even when they are optional
Wherever it is applicable you can apply a passcode even though it is optional. Take into consideration all the connections and personal data on your phone. So, using it without a proper passcode lock will appear unthinkable. Several smartphones these days offer a 4-digit PIN. But don't accept this.
Ensure that you are using biometric authentication if it is available and set strong passwords. Keep in mind that even when you are using a touch id or something equivalent, you will have to authenticate by using a passcode. Make it strong.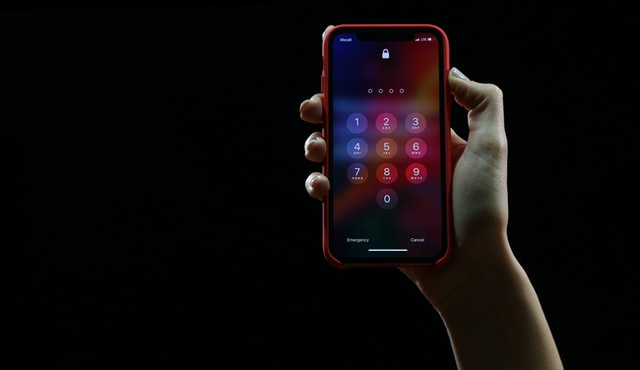 Conclusion
If you log into your banking account one day to find it having a zero-balance due to a trojan having captured the credentials, you will get the shock of your life. You need to make the online identity, devices, and your activities completely secure, and remember, it does not require too much effort.
Most of the tips mentioned above about the measures you can take to become more secure online will boil down to just a bit of common sense. Most of these tips will allow you to increase your personal security online. Ensure that your antivirus is working properly and is correctly configured.