Content writing and SEO (Search Engine Optimization) are two different things that are linked very tightly to each other. To achieve a high ranking in the SERPs (Search Engine Results Pages), both great content and effective SEO is necessary.
Without SEO, great content will never see the light of the day, doomed to be stuck on some obscure page of the search results. Without great content, SEO is useless as the ranking will fall down again because the visitors won't be satisfied.
As such, it is necessary to do both of these things to get the best ranking. In this article, we will check out 10 SEO tips and tricks for content writing to get a higher rank in the SERPs.
10 SEO Tips & Tricks for Content Writing to get a higher organic ranking in the SERPs
1. Write Powerful Headlines
An article's headline and title are one of the first things that a user sees in the SERPs. You have to make this headline very attractive and compelling.
The headline can be said to be the cover of an online article. Even though the saying goes "Don't judge a book by its cover", that's exactly what they are for. So, the cover needs to be attractive.
You need to keep the headline short. It's a rookie mistake to create a long headline because longer text gets cut off in the search engine results preview. When the headline is short, that does not happen.
Try to add some shock value in the headline or use words that get an emotional reaction out of people. Obviously, it cannot be clickbait as that can negatively affect ranking. So, make sure to actually address the issue presented in the headline.
Good headlines increase the click-through rate, which is good for SEO.
2. Create Unique Content
This goes without saying, to be honest. Without unique content, all other efforts will be pretty much utterly useless. The number one tip to create unique content is to avoid plagiarism at all costs.
Plagiarized content directly reduces your SERPs rank and can even get your site delisted. That is so because search engines can detect whether the content is plagiarized or not and they can penalize them by enforcing the aforementioned punishments.
Readers also do not engage with content they may have already seen before. Reading the same things over and over is not a good feeling and thus plagiarized content can turn readers away.
You can use any plagiarism checker to check duplication in your content during editing and remove any instances that you find manually or by using a paraphraser. Once it's less than 5%, then you can publish the content with peace of mind.
3. Add Meta Descriptions
Meta descriptions are small descriptions that show up underneath the meta title that is previewed in the SERPs. This description is usually between 100 and 160 characters long. It provides a short explanation of what is going to be discussed in the content of this page.
A good meta description goes a long way toward improving SEO. Speaking of which, it is very important to use your main keyword in the meta description. This is a great way to tell the search engine what your content is about so it can better match it with the correct search intent.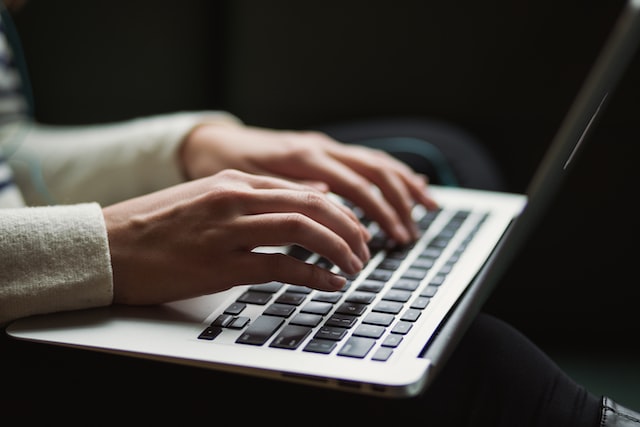 4. Add Alt-text to Images
Obviously, if you are writing content for a blog or something, you will have to add some kind of pictures and images to it. These are great for human readers, but not so great for search engines as they cannot "see" the picture.
Alt-text is just like a meta description but for a particular image only. It tells in words what is being shown in the picture. This lets the search engines know that the picture is relevant to a particular topic and/or keyword.
5. Target the Relevant Keywords
Each website ranks for some particular set of keywords. It is important that the content written for a website contains those keywords as well. However, in the current industry, all the primary keywords are usually difficult to rank. Thus, it is important that long-tailed keywords are targeted as well.
Long-tailed keywords may have a lower search volume than primary keywords, but in exchange, they are easy to rank for and have incredibly specific search intent. Targeting such words and using them in your content can help raise the rank of the site in the SERPs.
6. Avoid Keyword Stuffing
While targeting keywords is very good and necessary, care should be taken that they are not used too much. Using keywords over and over in the same content is a bad practice known as keyword stuffing.
If some content is packed with keywords, search engines get the message that the site containing that content is trying to dupe the engine. This is because bad websites used to do this in order to get a false high ranking.
Content packed with keywords is also not very readable. This affects your dwell time and bounce rate which can reduce your site's rank.
7. Write for Your Audience
When writing, it is important to keep note of what your readers want. You cannot just write an article and hope that it reaches the right people. No, that doesn't happen often.
You will need to conduct some research and see what kind of people come to your site and what kind of content is being consumed. You will have to create multiple buyer/audience personas that differ based on age, gender, interests, and financial status.
When you start writing about a particular topic, think about which persona is this topic catering to? When you have the answer, start writing while keeping that particular persona in mind. Your tone and content should reflect that.
8. Make your Content Digestible
Nobody likes to read walls of text. Seeing a large amount of text can be intimidating and people can turn away. To avoid this kind of thing, write your content in a way that it is more easily perused.
You can do this by breaking it down into headings, sub-headings, and bullets. Adding images also breaks the monotony. You should try and write short paragraphs with no more than four lines in each. Similarly, try and use easy-to-understand words, and avoid difficult vocabulary entirely. Difficult words only make you look like a show-off and nobody likes that.
Once your content has been broken down like that, it becomes much more scan-able and readable.
9. Proofread and Edit
Proofreading and editing are crucial tasks that must be done before publishing an article.
Proofreading is very important as during the writing process it is quite easy to gloss over mistakes. During proofreading, such mistakes are found and can be edited out.
In tip number two, it was mentioned that detected plagiarism can be edited out.
It is essential in the editing process to use a good paraphraser to make sure that no duplication remains in your content.
10. Link Appropriately
When you write an article or a blog post, it should have links to other pages on your site and it should have links to other websites as well.
You can use this kind of linking to increase the veracity of your content. Similarly, you can cite data and figures from other well-known websites to prove points in your content.
Be sure to link only to high-ranking websites as that reflects on your own site. Search engines do take a look at what kind of sites your outbound links go to. Linking to some kind of spammy or low authority site can reflect badly on you. Thus, you should aim to link with high Domain Authority websites.
Your anchor text should be natural and should fit in with the rest of your content. Do not link for the sake of linking. Rather, link to increase the quality of your content.
Conclusion
These were ten tips and tricks to writing content in an SEO-friendly way. If you follow these tips, you can rest assured that your site rank in SERPs will increase.
In summary, you will need to create high-quality content that uses the relevant keywords and provides value to your readers. Supplementing that content should be powerful headlines, attractive meta descriptions, and proper linking.
Finally, as long as you publish good content regularly, success may be yours sooner rather than later.