Nowadays, there are almost endless opportunities for starting your own business and becoming an entrepreneur. However, while these opportunities are available to many people, not every person is fit for being an entrepreneur. Or, at least, not every person is ready to become an entrepreneur just yet.
Indeed, there are some "prerequisites" that will make you a good entrepreneur. If you don't possess the so-called entrepreneurial skills, you could end up failing. And yet, not all is lost if you don't have these skills now because you can actually develop them over time, especially through practice. Hence, here's why productive entrepreneurial skills develop with practice.
Why do you need entrepreneurial skills?
First and foremost, it's worth understanding why you need these skills. According to Investopedia, there are specific skills an entrepreneur must have to be able to tackle a variety of tasks involved with running a business. These skills are necessary because of the risks associated with being a businessman in any form.
In other words, having these entrepreneurial skills ensures that you know what you are doing when you start running a business. Moreover, these skills also help you grow your business over time and successfully implement different sales, marketing, etc. strategies. These are the ten most valuable entrepreneurial skills you should have:
1. Personal qualities
Before you start acquiring any specific technical or practical skills, you need to look inside yourself and check whether you possess the necessary personal qualities to become a successful entrepreneur. Obviously, you will need to be a leader, but you will also have to possess strong teamwork skills to bring your team closer and realize its potential.
Likewise, you need to be able to speak confidently to both persuade and inspire. Because you will be setting an example for your team, you should also be resilient to withstand different challenges on your way. On the other hand, you should also possess a degree of empathy to understand what your employees and customers feel in different situations.
2. Financial skills
Unlike personal qualities (which are difficult but not impossible to develop), financial skills are more straightforward. There are different financial skills that will be useful to you as an entrepreneur (e.g. budgeting, financial statement analysis, even simple percent change formula using can help, especially in the beginning), but it's best to start with some basic ones and then develop more advanced ones along the way.
Remember that you will be hiring professionals in the field who will know way more about finances than you do. That's why you don't necessarily have to know every single detail about managing your company finances. That being said, you should still have at least a basic understanding of how it's done.
3. Critical thinking and analytical skills
Perhaps some of the most important ones to have are critical thinking and analytical skills. These help you to recognize patterns, solve problems, question conventions to find original solutions, and so on. You will have to analyze and notice patterns in everything from consumer data to market trends, so critical thinking and analytical skills are a must.
Most of the time, developing such skills comes with experience which means the more practice you get, the better decision-maker and problem-solver you will become. If you already have some experience, it will be a huge plus, but if you are young and just starting out, you can still learn a lot and develop your critical thinking and analytical skills.
4. Business management skills
Business management skills are somewhat like financial skills – they help you run your business on a daily basis while also thinking about the bigger picture. As an entrepreneur, you absolutely must have business management skills on a decent level, so it's better to at least take a course on the basics of business management.
In addition to business management, you should also possess technical skills. Not just skills for using software but also some knowledge on the technical aspect of your industry or niche. But then again, you also need technical skills for using sales software and the like.
5. Branding and marketing skills
More often than not, it won't be just your marketing department making all of your marketing and advertising decisions. In fact, you will be involved in the process quite a bit which is why you should possess relevant branding and marketing skills. These are necessary to help you understand how to create an effective marketing strategy but also to help you create a particular brand for your company.
Even small businesses need to develop their own brand image to be successful. Whether you operate locally as a brick-and-mortar business or you have an online store, your brand is what will keep your customers loyal. That's exactly why you should understand the logic behind branding and marketing to use the two effectively.
6. Time management and organizational skills
Any successful online business requires a lot of time and dedication – and that's exactly why you need to possess time management and organizational skills. As an entrepreneur and as a leader, you will be involved in all aspects of your business on a daily basis, so you must have the ability to manage your time in a way to be able to complete all these different tasks.
At the same time, you will have to organize other employees on your team to perform a variety of tasks. This is why organizational and delegating skills are also necessary. You aren't supposed to be doing everything yourself which is why you should know how to delegate different tasks to others.
7. Communication and learning from feedback
As mentioned earlier, being a team player is important if you want to be a successful leader. However, it goes further than that. Communication skills and working with feedback will also play a role in the success of your business. And it's not just how you do it – you will also have to teach your team how to do it.
As a leader, you should be able to communicate clearly what you want, but your employees must also be able to communicate effectively with each other. Likewise, feedback should be normalized with employees providing it to each other as well as to you. Then, this feedback should be actively used to improve business processes.
8. Customer service skills
As mentioned earlier, having a degree of empathy is necessary for any entrepreneur as it helps them to understand their employees and their customers. In fact, customer service skills are also necessary. Such skills allow you to provide your customers with an offer they won't be able to resist while also creating the perfect customer experience.
Nowadays, most businesses are hyper-focused on their customers which is why so many companies aim to provide the best customer experience they can. Consequently, to be a competitive player on the market, you should also focus on your customers as much as they do (if not more).
9. Networking skills
Contrary to popular belief, communication skills and networking skills are not the same. Communication is involved everywhere, including inside your company. But networking goes beyond it and helps you find potential partners, meet experts in the field, and so on.
Networking skills are particularly for entrepreneurs who want to get more exposure for their business. Attending different events and networking there could create so many new opportunities for your company. On the other hand, you can always network online by reaching out to people you know as well as people you would like to get to know.
10. Growth-oriented mindset
Last but not least, an entrepreneur should have a business mindset or a growth-oriented mindset. What this means is that you are not just trying to create and run a business, but you also want to grow this business over time, expand into new markets, build a loyal customer base, and so on.
To do this, you need to possess strategic thinking and planning skills that will help you envision a particular future for your business that you want to pursue. This kind of mindset is a summation of different skills that make you a true leader and entrepreneur that doesn't only consider the present but also looks into the future.
Conclusion
Being an entrepreneur is more than just simply opening a business and running it to the best of your abilities. In reality, you must possess certain skills that will help you understand how to run your business successfully and how to implement a variety of strategies as you do so. Use this article to get an idea of what is expected from you as an entrepreneur and start developing any necessary entrepreneurial skills.
---
Author Bio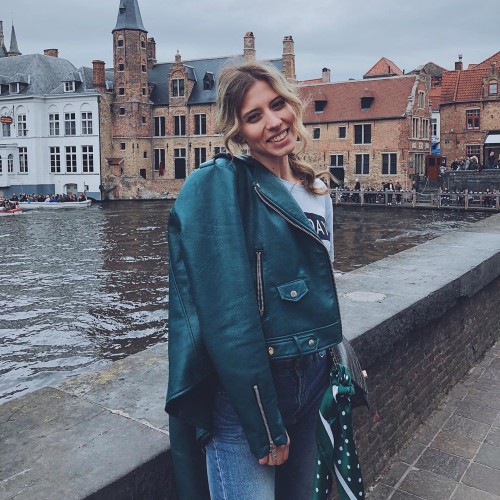 Anna is a specialist in different types of writing. She graduated from the Interpreters Department, but creative writing became her favorite type of work. Now she improves her skills while working as a specialist for the best college paper writing service reviews to assist many students to improve their ratings all over the world and has free time for another work. Always she does her best in the posts and articles. She also has training and helps and basic writing tips for students all over the world.