Becoming an entrepreneur is not something you can do overnight or within a day. There are certain factors that you must take into consideration before you can become a successful entrepreneur. There are skills you need to have, qualities you should possess, important decisions to make, and most importantly, concrete plans and ideas you need to implement.
In this article, we discuss the process that is involved for one to become an entrepreneur, the definition and intricacies relating to a business plan, the qualities a business entrepreneur must possess, among other things.
What is an Entrepreneur?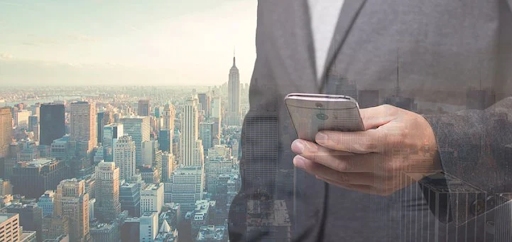 An entrepreneur is a person that creates a new business; they bear most of the risks and rewards that come with the running of their business. An entrepreneur is a central person in charge of a business. They make crucial decisions and bring up and implement innovative ideas that will keep their business running. The whole process that involves creating a business by an "entrepreneur" is known as entrepreneurship.
On a larger scale, apart from the functions of an entrepreneur in relation to their business, they also play key roles in the business ecosystem. They widen the scope of an economy by bringing new ideas that sometimes change the whole outlook of a certain business, product, or even commodity.
Entrepreneurship and Marketing
Entrepreneurial marketing is a synergy between entrepreneurship ideas and marketing strategy. It differs from the traditional marketing process and is more effective. Common characteristics of entrepreneurial marketing are proactiveness, constant application of innovative ideas, and risk-taking, all to make a business more effective.
Entrepreneurial marketing involves entrepreneurs highlighting a business's greatest strength to their audience, customers or prospective customers. At the same time, they reinforce their business value to their customers, thereby pushing themselves high above their business peers. In entrepreneurial marketing, entrepreneurs can use different means to promote their business such as sharing their tech entrepreneur lifestyle for example. However, due to the advent of technology and social media, there are more effective options for reaching your business audience. For example, business owners can use Twitter and Facebook for the promotion of their business. You can also use other marketing such as SEO (Search Engine Optimization) and copywriting for an effective business expansion.
In summary, entrepreneurship marketing takes into consideration the means for business promotion, the needs of their target audience, and how they can surpass potential competitors.
Entrepreneurship and Cybersecurity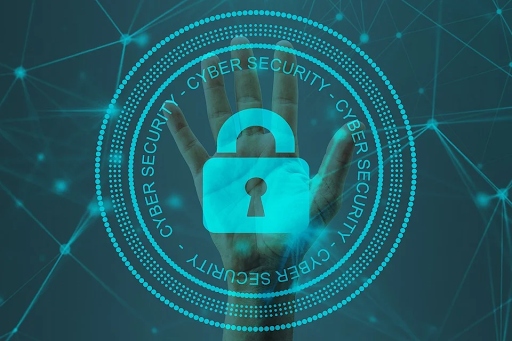 In the 21st century, the evolution of technology also comes with risks such as cybercrimes and other negative online business activities. If you don't pay proper attention to your business that has some of its core roots on the internet, there is a possibility that you may lose profits, or your business might crash. Now, what is Cyber security?
Cyber security is the use of technology to secure one's data, information, network, programs from theft, attacks on the web, and other negative internet vices. Most of these attacks come with fraudulent aims like extortion or even the destruction of a database. Some examples of cyber-attacks are ransomware, malware, plushing, DDoS attacks, SQL injection attack, and many more.
As a business entrepreneur, there are different means you can use to protect your online database from cyberattacks. Some protection methods are:
Web Application Firewalls
If you plan on starting a business that will depend on the running of sites, then this is the perfect protective mechanism. Web Application Firewall protects websites and applications from cyberattacks. Cyber attacks such as SQL injections and DDoS cannot infiltrate your website when you use Web Application firewalls. They filter through internet traffic, scanning for anomalies that can harm your online application or site.
Use strong passwords
One of the reasons for most cyber attacks is the use of easily guessed passwords. If your password is "1223456" or "ABCDE," then access to your database would not be an issue to most hackers. To prevent such situations, use strong passwords containing unique characters that hackers can't easily guess. For strong password construction, you can use password managers and password generators. Also, use different passwords for different sites to boost security.
Multi-factor Identification
To further ensure the security of your websites and online applications, use multi-factor identification processes. You can never use too much security for your online applications. Make it the norm to add extra layers of protection to secure data and private information on your database.
Backup your data
Most importantly, backing up your data should be a priority. Back up your data for situations of data loss or theft, so you will have an option. Cyber attacks can sometimes end up in site crashes, so if your sensitive data is backed up, you can still have something to rely on.
Steps to Take to Become an Entrepreneur
The role of an "entrepreneur" can sound exciting. However, the weight and intricacies of the role are not really exciting. It involves a lot of precise decision-making and risk-taking. If you have the inspiration to try something out in the business world with you as the leading person, then this write-up is for you. There are essential steps you must take before becoming a successful entrepreneur. These crucial steps are:
Identify a problem.
Before thinking of becoming an entrepreneur, there must be a key idea you are working towards. The first step to becoming an entrepreneur is to identify a problem, after which you can come up with a viable solution in the form of an idea. It could be about something that happens often. It could also be a recurring problem to which there is no satisfactory solution. As a prospective entrepreneur, properly identify that issue so you proffer means for resolution.
Make sure you are well educated.
Education is essential to the role of an entrepreneur. Education in this sense can be a college degree, school certificate, apprenticeship, and even quality experience. Through that educational experience, you must have learned the principles of business and what it fully entails. Be educated in your business niche because you can't suddenly be a successful business entrepreneur if you don't know about business intricacies. Furthermore, as an entrepreneur, you will be at the forefront of your business, so make sure your vocabulary and soft skills are top-tier.
Research on other leading entrepreneurs like Bill Gates, Jeff Bezos, Elon Musk to see what they did to become effective, mistakes they made, and decisions and risks they took to become notable entrepreneurs. Researching them will prepare you for what is to come in your entrepreneurship career.
Widen your business network
In the business world, the relationships you build will help you later. For instance, you can garner advice for the running of your business from mentors and entrepreneurs you know. Ask them about their entrepreneurship experience, problems they encountered, and how they became successful.
Another reason to build a network is for unforeseen circumstances. You can never know when a contact might be the person to assist when you are in a dire situation. Sometimes, financial institutions may be unwilling to grant you a loan for the start-up of your business. When such happens, you can reach out to people within your network to grant you a loan or sponsor your business.
Reach financial stability
An entrepreneur is the face of a business. They are the pillar of the business they are running, so financial stability is a must. If possible, hire a financial adviser to provide advice in relation to your business's monetary aspect. Before you venture into the entrepreneurship world, make sure you have a solid financial history. It is necessary to be financially well-to-do because you might earn profits in your business for a while. No start-up business suddenly garners large profits. Sometimes, it might take 3-5 years before your success begins to reflect.
Solve the leading problem with innovative ideas
As earlier discussed, one of the first steps to becoming a business entrepreneur is to identify the problem you are going to be resolving before moving on. After you have gone a little bit further with the identification of the issue, work on them with innovative ideas. If your ideas are really effective, they can differentiate you from others. For instance, Bill Gates, the leading founder of the Microsoft Corporation, first gathered people to work on the first programming computer distinguishing him from computer engineers of his time.
Create an effective business plan
First, what is a business plan? A business plan is a document where business goals are identified, described, and analyzed. It examines its technical, economic, and financial feasibility and develops procedures and strategies necessary to convert business opportunities into an actual business project. The business plan should validate and show your business idea and further business development in a precise manner. It should not only aim at emphasizing the business's strong points but rather, realistically, showcase its problems, risks and obstacles, and opportunities. In other words, a business plan's aim is to implement a business idea in a strategic manner. A business plan is key to the running of a business, so as an entrepreneur, create an effective one.
Test your business idea
No matter how feasible and solid a business idea looks, it needs proper testing to see its shortcomings. During the testing of a business, loopholes are sure to surface. You can work on the loopholes to create a more effective idea. In your business idea, try and envision every possible possibility. If your business is on a large scale, you can first do a mini-trial in a small town or city. It is a pragmatic approach compared to directly implementing the idea without testing.
Raise money
As earlier discussed, as an entrepreneur, money is crucial for unpredictable situations and stability. However, the money you need personally and money for your business are two different things. As an entrepreneur, prioritizing raising money should be at the top. There are different approaches you can take. First, you can use the "bootsrap" procedure. You can start the business yourself by cutting down on costs and using your personal money. Second, you can apply for a sufficient loan at any financial institution. Third, you can find a business sponsor or investor. This is a benefit of your networking, as discussed earlier.
Qualities an Entrepreneur must possess
There are certain qualities that an entrepreneur must develop to increase the success rate. There are diverse qualities, but we will be discussing the key qualities. Some of them are:
Creativity

Innovativeness is an offshoot of creativity, so it is a key quality that an entrepreneur with the hopes of being successful most possess. Creativity is the newness of ideas and business plans that will generate an impact on the audience your business applies to. As expected, not every innovative idea will work out well. However, it is still important to test out new ideas. Through the implementation of these new ideas, your business can make it big. With creativity, you can suggest practical solutions and even devise new concepts for products.
Risk-Taking
Within the unknown lies both good and bad things. As an entrepreneur, you need to harden your resolve and take on risks. In the unknown, you can encounter something unique that can change the entire face of your business for the better. "Risk" in the entrepreneurial sense does not mean taking actions without any basis. The risk must be calculated to achieve a certain aim. It could be in the form of investing a large of money in a certain part of your business with the hopes that it yields profits. As an entrepreneur, be a calculated risk-taker.
Passion
Passion is the main driving force for every successful entrepreneur. If you are passionate about your business, you will enjoy it, and it will affect the subordinates that work with you. Passion makes you go past your limits to achieve a better result. Sometimes, when you have not-so-great periods in your business, passion keeps you going. Before taking on the role of an entrepreneur for a business, make sure you are passionate because it is going to be a vital ingredient for your success.
Professionalism
A business entrepreneur must at all times maintain a semblance of professionalism. As mentioned earlier, a business entrepreneur is a central player in their workplace. So, every entrepreneur's mannerism and action need to reflect professionalism, especially in the way they approach clients and their subordinates. If, at all times, you maintain a professional outlook, your subordinates will follow your actions and act accordingly. Professional is one of the key qualities a business entrepreneur must possess.
Solid planning skills
As an entrepreneur, you are in the position of leadership, so you need to be able to envision the possibilities that can occur in your business that can have both positive and negative effects. As the popular saying goes, "if you fail to plan, you plan to fail" also applies to the role of an entrepreneur. You must be able to plan ahead of time and even make suitable options for unpredictable situations. A pragmatic entrepreneur should have laid down guidelines for certain situations.
Open-mindedness
Open-mindedness is another important quality that an entrepreneur should have. An entrepreneur should be open to ideas, people regardless of their shortcomings and even failure sometimes. Be humble and accept other people's ideas, especially when they sound more effective compared to yours. By accepting your error or mistake in business and learning from it, you grow. Open-mindedness is synonymous with positivity. Having a positive look at things despite how grim the situation looks like should be the way an entrepreneur should act. There is always a different approach to a business idea, and open-mindedness makes you accept such approaches.
Knowledge
Knowledge, information, and understanding are three concepts that are closely related to each other, especially in entrepreneurship. To succeed as an entrepreneur, you be knowledgeable and insightful about the business niche you are under. Acquiring substantial knowledge of a business industry isn't a one-day thing. A mentor or a fellow entrepreneur must have thoroughly educated you in the business field you are under. If you are knowledgeable, you are able to notice a trend and use it to your advantage. However, knowledge acquisition does not stop with you becoming an entrepreneur. You must still garner knowledge that is important because the nature of business is dynamic; that is, ever-changing.
Social skills
Social skills, alternatively known as soft skills, are important qualities an entrepreneur must have in their grasps. Now, the importance of technical or hard skills which solely relate to the business you handle is necessary. Nevertheless, soft skills are equally important. What are examples of soft skills? A good example is team-playing skills. An entrepreneur must be able to work well with other people to achieve the desired result. Furthermore, an entrepreneur must be able to communicate with other people in a clear and succinct manner. Entrepreneurs will be in crucial and deciding situations that will require correspondence with sponsors, or it could be another company, so conveying your plan clearly should be your strong point.
Conclusion
The road to being a successful entrepreneur is not an easy one. There are different things you need to know and practice to become s successful entrepreneur. Read this article to become a successful business entrepreneur.
---
Author's Bio
Charles Normandin writes unique articles for UK dissertations. He is a professional in writing unique texts and also speaks three languages at a high level. He is fond of volunteering, drawing, and rock climbing. In his view, days spent helping animals at the shelter make their life better. Meet him on Twitter @Charles60104524.