The IT sphere is one of the fastest-growing industries in the twenty-first century due to the ever-expanding nature of technology that creates new job opportunities and technology-based experience. In this article, we will discuss IT, how to enter the IT sphere, tips on securing an IT-based job, and much more.
What is Information Technology, and what does it entail?
Information technology, also known as IT, encompasses everything that involves the development and construction of computers, including hardware and software components and networks. Information Technology aims to process and distribute data effectively.
From an advanced or business perspective, perception of information technology is the use of technology and its process to solve business, organizational and industrial problems.
In the IT sphere, there are key areas such as information security, alternatively known as Cybersecurity, database and network management, computer technical support, and business software development.
Cybersecurity
Information technology, if not properly handled, can lead to the loss of confidential and crucial information of utmost importance. This is where the usefulness of Cybersecurity comes into effect. Cybersecurity is a process that involves the defending of computer data, servers, networks, and even mobile devices from malicious attacks. It is a process that is key under the concept of information technology. Cybersecurity can manifest in different ways, depending on what the user is trying to protect.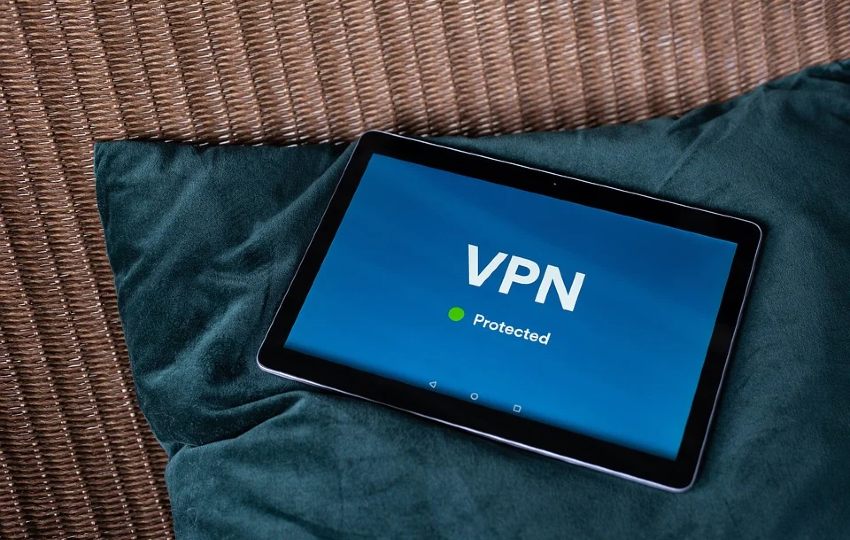 A practical example is network security that protects networks from attacks that can either be intended or coincidental. In contrast, application security protects application software in devices from any form of threat. On another scale, disaster aims at specifically recovering data in situations of loss. Companies and industries use it to restore their data operations to the initial status quo after a previous data loss. However, if you are new to the IT sphere, there are cybersecurity measures you can take to guard your personal data effectively. Some of these measures are:
Password Managers: Most IT users would want to keep their security passwords simple at best. They may end up using the same password for different accounts with relatively minor changes. However, you can use unique passwords for different accounts with little risk of loss or invasion. The program, Password Manager stores and arranges user's passwords. The passwords are usually encrypted while they are stored by Password Manager, making them accessible to only permitted users.
Random Password Generators: Unlike password managers, which manage and effectively store passwords, Password Generators produce random passwords that will effectively protect your account. The passwords usually comprise of different characters, and in some situations, the password is difficult for even the users to remember. This way, there is either little or no chance of hacking your password by unknown sources. These password generators are usually free, so they are easily accessible for you to secure your accounts. To be effective, use the Random Password generators to generate passwords and the password managers to store them.
Two-Factor Authentication: Passwords, no matter how strong, are not infallible. They can still be hacked or bypassed in some situations. Two-factor authentication comes into effect to prevent hacks and other negative situations. To be precise, after a breach of your passwords, the two-factor authentication adds a second verification process to ensure the security of your passwords. As most password security measures are not impenetrable, a breach of the two-factor authentication process can still occur. Still, it is key to the protection of your accounts.
Marketing or business software development
Marketing or Business software development is another crucial part of information technology because of its usefulness in the business industry in the digital age in which we currently reside. Marketing software is an important tool that is part of the advertisement process; that is, it is a necessary instrument for companies, industries, and other businesses to promote their campaigns and profits. Mastery of marketing software development further implies that the chances of potential customers hearing your business ideals is high.
Marketing software, specifically speaking, is a bunch of systems designed to tap into their target market while attracting customers, executing agenda, and most importantly, converting leads into ROI. The cost of Marketing software development is nothing to scoff at because of its pricy nature and what it usually involves. However, the outcome is worth it because it effectively maximizes your resources, thereby increasing profitability. As opposed to the age-long manual techniques for marketing, marketing software helps promote your campaign quickly to a larger number of people. So, it reduces efforts and, ultimately, saves time.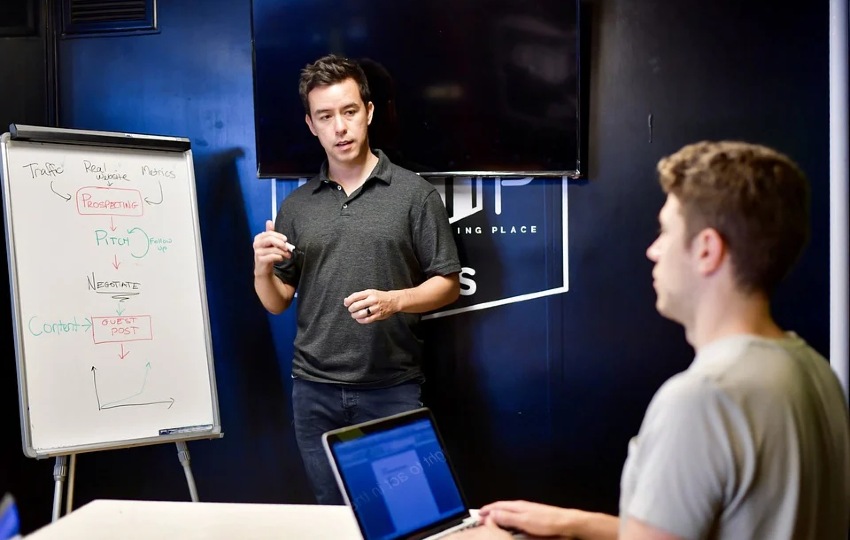 Why use Marketing or Business Development Software?
There are benefits that come with using Marketing Software. Some of them are:
Effective Customer Management: Manually, in the marketing process, customer management can be tedious due to the technicalities involved in the process. Customers are the primary factors in a marketing relationship, so improper handling of customers can incur losses. Marketing Software makes customer management easier and more effective. Through such software, attracting, nurturing, and even developing a strong business-like relationship is possible. This is because you can easily reply to emails, handle orders and resolve complaints via the marketing software platform.
Significantly reduces tedious tasks: Through Marketing Software, handling of the bunch of work is on systems. Manual marketing can be very tedious because of the nature of duties that comprises of series of crucial tasks. However, with marketing software and resource maximation programs, some mundane tasks are cut off. Marketing Software makes the marketing process easier and more effective.
Improves Accountability: In manual marketing, it is not easy to check one's progress to re-emphasize one's accountability. With Marketing Software, you can monitor lead conversions to see possible areas of improvement to further improve the marketing process. You can also reduce and identify 'human errors," which are not easily identifiable in the manual marketing process.
Effectively document and curate your progress: Taking note of how you handle resources, the number of customers you have recruited, success rates, among other things relating to progress management, is technical. Marketing Software, if well utilized, can enable you effectively record and look at areas of your business that needs improvement.
How to Start an IT Career
Generally, the topic of Information Technology is assumed to be a field handled by hardcore programmers that solve endless calculations. However, that is just a minute part of the broad field known as IT. There are different aspects of Information Technology that are intriguing. There are diverse roles in IT, and everyone has their part to play. Nevertheless, before you can join the IT sphere, just like any other business sphere, there are key things you must note.
What does an IT career entail?
The beauty of handling IT is that it is possible at any age, preferably from age 11 and above. However, to have a good grasp of the IT world, it is better to start as early as possible. Experience will give you an edge over others in the IT industry. There are various ways you learn and take advantage of opportunities in the IT-sphere. You can learn from groups containing experts or sign up for online courses and internships. You can even learn it yourself if you follow the rules.
To discover and get started in the IT-sphere here are some tips on what to do:
List your interests: When you list out what you are interested in, it will help in your search. This is because your goal is specific, so chances of realization are high. It could be in the area of Cybersecurity or even Marketing Software Development. Knowing what you want will help narrow your focus and observe opportunities in that area.
Change your profiles on your media accounts: This is a key process you must undergo if you are interested in joining the IT-sphere. If you were formerly a high school student, make sure to update your social media profiles with your credentials to show your areas of expertise. If you are already a professional, create an account on LinkedIn where you can highlight your various skills and business certificates to show your credibility level. LinkedIn is used by most employers when hiring workers, so make your profile as attractive as possible.
Learn some coding skills: Programming is one of the key areas in the IT industry. Although it is not compulsory to learn to code, it is crucial to the IT sphere. So, if you want your credentials to be irresistible, it is a must to learn to code. You might be wondering, "which of the programming should I learn?" Well, for a first, you can try Javascript because it is easy to learn, and it is among one of the most used programming languages. You can also learn CSS and HTML. To get free programming lessons, visit SC codes.
Further enhance your skills: No one would want to hire a mediocre, so you must furnish the skills that you have obtained. Also, grow your skills in line with your chances, so the chances of hiring by an employer in the IT-sphere increases exponentially.
Network with people: Man is a social animal, so it is through interactions with other people that one can network. Networking will also increase the chances of you getting new job opportunities. Your IT career will largely depend on your relationships with others, especially in the same career. An example of networking would be joining a coding community in your area with neighbours or people around you. Networking might seem insignificant, but you might never know when a referral for a job opportunity might come up. If you are on good terms with someone, you might be the person they refer to in such situations.
Give your resume a polished look: If your resume isn't IT-oriented, then interviewers might bypass you during the hiring process. Make sure to structure your resume in an appealing manner that will grab the interest of prospective employers.
Connect with IT recruiters: Connect with IT recruiters on platforms such as LinkedIn, Jobberman, or Upwork. Even if such people don't hire you, you can use the knowledge you gain from them to have an insight into what is usually required. With such knowledge, you can structure and perfectly streamline your skills in that direction. So, head out to an IT recruiting firm to discover the intricacies of what is required, especially in relation to your job interest.
Find out the educational requirement: Sometimes, educational requirements apart from skills may be the criterion recruitment into an IT recruiting firm. So, ahead of time, find out the necessary requirement for your job interest. Some IT recruiting firms look for certifications only, while others look for a 2- or 4-year degree.
Tips to excel at an IT interview
In an IT interview, there are necessary tips that you need to know to heighten the chances of your recruitment into an IT firm. Some key tips are:
Answer questions honestly: Due to the nature of an IT interview, questions that border on the applicant's knowledge and skill-based specific questions is common. So, it is very likely that interviewers will ask questions that are not within your area of expertise. During such situations, answer honestly rather than giving an inaccurate account of what you don't know. You can be disqualified based on that alone. Instead of pretending, you can impress the interviewer by showing your critical thinking skills on how you can take steps to learn how to resolve such issues. Sometimes, interviewers don't look at your answers but how you answer.
Steer the conversation: This is a general interview tactic. Try to keep the focus on the interview on your skills, especially when the conversation heads towards an area that is not your strong point. An IT-based company is always looking for multi-talented recruits that possess different skills that will be crucial to their company's development. So, if you have a mastery of certain skills that aligns with the recruiting company needs, do well to mention them. You can even mention situations where you used such skills to achieve something significant. Talk about your skills without being arrogant.
Make sure you have quality soft skills: Apart from technical or hard skills, which are required for job positions in the IT Sphere, soft skills are equally important. This is due to the importance of having soft skills, which can significantly increase the profit of a company. Soft skills manifest with communication skills and even team-play skills. If you don't know how to work with other people or communicate properly, most companies won't hire you. Some workplaces prefer a candidate with soft skills to a candidate with multi-talented skills who possesses little or no soft skills. So, in an interview, show your soft skills by accurately communicating your skills to the interviewers.
Let your enthusiasm be visible and contagious: Interviewers love enthusiastic candidates because they show eagerness to work and be part of something bigger than themselves. Through your replies, actions such as smiles and gestures let your enthusiasm seep through and be contagious to your interviewers. In summary, be enthusiastic about your enthusiasm. If your gestures, actions radiate one of confidence, the interviewers will be eager to ask you questions. You can use this opportunity to find out more about the company the needs your services. Ask questions that show your optimism and eagerness to start working with the company.
Be a technical geek: When certain questions require you to give your opinion, let the answers you give reflect the technical knowledge you have on such issues. Be savvy and take advantage of situations where your counsel that requires your counsel. In such instances, you can even discuss issues that will be common between you and the interviewers. It can become an interview where like-minded people share their opinions on certain issues. The choice of making your interview technical or smooth largely depends on you. If you can politely prove that you and your interviewers are on equal footing on IT-related issues, the chances that interviewers will pick you are high.
Is it better for an IT specialist to work freelance or under a company?
It is a commonly asked question. Working for a company makes life easier. You don't have to worry about certain things such as taxes, insurance, and other things that will be solely be handled by you when freelancing. You would be surprised to find out that the expenses you will incur when freelancing as an IT specialist will be close to half of what you earn in total. However, if you have a large number of clients, you can work as a freelancer. In contrast, if you are a starter, it is better to work under a company.
Conclusion
When entering into the IT sphere, there are certain things that are required. Knowledge of crucial areas such as coding, among other things, is necessary to be part of the IT workforce. So, in summary, you need to be abreast of such details before entering into the IT industry.
---
Author's Bio
Charles Normandin writes unique articles for Ninjaessay. He is a professional in writing unique texts, and he eloquently speaks three languages. He is fond of volunteering, drawing, and rock climbing. In his view, days spent helping animals at the shelter make their life better. Meet him on Twitter @Charles60104524.