A didactic catalogue that gathers social initiatives that have contributed to maintain and spread the Cultural Heritage and the Traditions of rural environments at European level, was developed under the framework of the project "Prosoa Rural", in which Institute of Entrepreneurship Development participates as partner.
The catalogue is composed by the traditions and cultural heritage of: Greece, Spain, Netherlands, Italy and Portugal.
In Larissa of Greece we present you: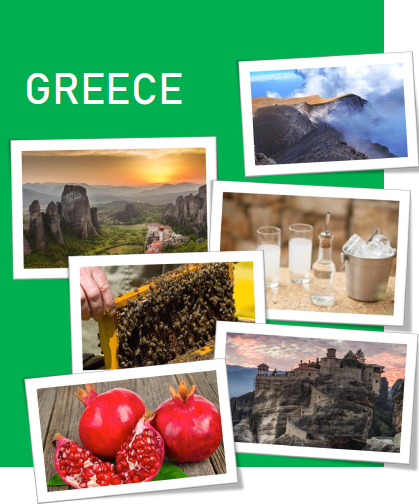 1) Meteora, is a rock formation in central Greece hosting one of the largest and most
precipitously built complexes of Eastern Orthodox monasteries
2) Mount Olympus, is Greece's highest mountain. Mount Olympus was significant in Greek mythology as a zone of great power, the meeting place of heaven and earth, where the 12 gods lived. The mountain is rich in tree and plant life, supporting over 1700 species.
3) Tsipouro Festival, in which is presented the traditional production process of tsipouro. Though this festival local people and visitors learn how tsipouro is producing and they have also the chance to taste it.
4) Greek Honey Festivals, a show that includes from honey inspired food to presentations of various types of honey and their health benefits and demonstrations of beekeeping. Greece produces 14,000 -16,000 tons of honey per year.
5) Breaking the pomegranate. In Greek folklore, the pomegranate has served as a symbol of strength since ancient times. It is considered the fruit of life and good fortune.
If you are looking for more information, feel free to check out the projects official website. You will be able to find more than enough information regarding the project, its outputs and the results, as the implementation process continues!