The multiplier event conference titled as "Teaching the Language to Refugees and Migrants" will be held at Tuzla Belediyesi Nikah Sarayi ve Kültür Merkezi Mavera Hall, Istanbul – Turkey on 25 May 2017 at 10:00 a.m. within the framework of the Erasmus+ project "LAND OF HOPE – Rebuilding the lives in the land of hope". 
In this event the project intellectual output 1: "Language and communication module on teaching the target language to refugees, migrants and asylum seekers" developed by the language curriculum specialists from the project consortium will be presented and disseminated among the target groups and the stakeholders.
Please click to see the Language and Communication Module in English.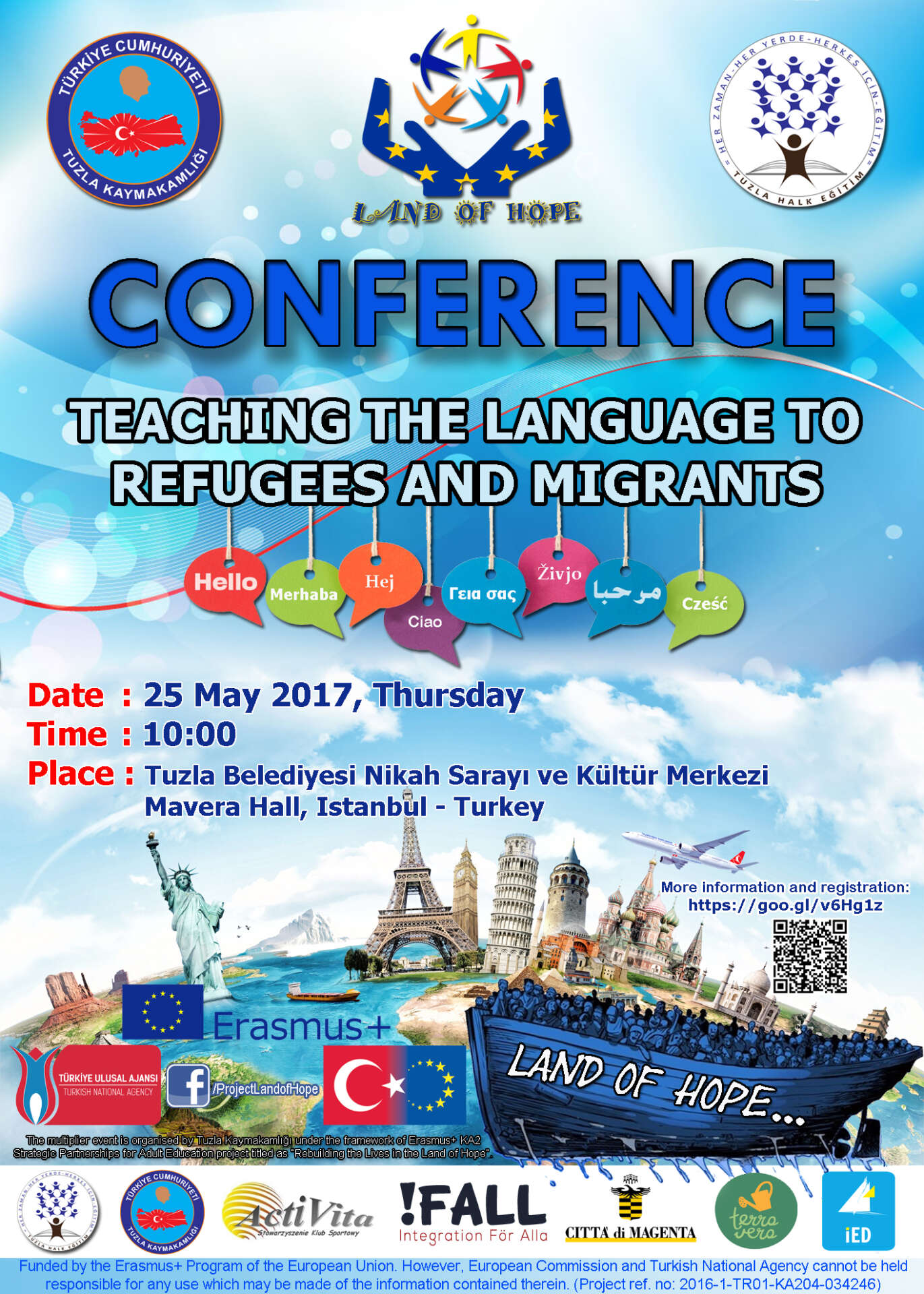 Please click the following link in order to make your registration for the conference.
Remark: The participation at the conference is free of charge.
More information about the project and the conference: www.facebook.com/ProjectLandofHope