On October 1st, iED participated in the MAXIMUS kickoff meeting occurred in Trnava, Slovakia. The partners had the opportunity to plan the next steps for the progress of "Maximising learners motivation, engagement and learning through gamification".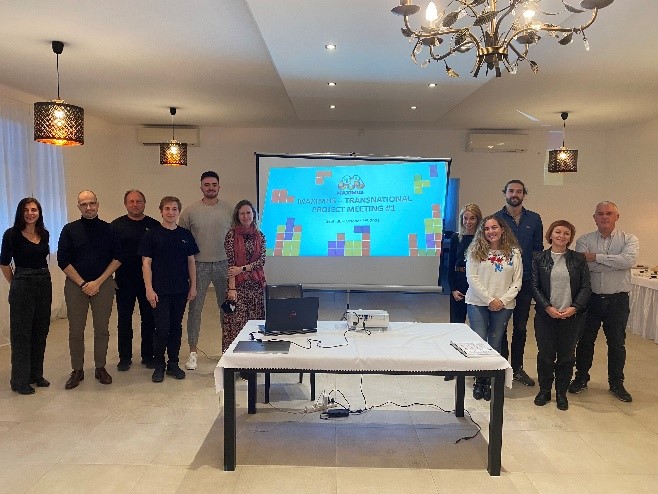 The Project Design
MAXIMUS project initiated with the support of Erasmus+ programme. The project is aiming to deliver an interactive digital system of reward and motivation, to reinforce students' participation. In particular, the design focuses on boosting learners' transversal skills and self-development, through gamification methods. The MAXIMUS strategic partnership consists of experienced organizations from Slovakia; Spain; Greece; and Portugal.
Browse the MAXIMUS official website and learn more about the initiative.
The Content of MAXIMUS Kickoff Meeting in Slovakia
In the kickoff, the project partners had the opportunity to clarify the project's goals and determined the next steps. The meeting agenda included the following points for discussion:
The key research findings, from teachers and students, regarding information pertinent to the platform development.
The vision and the software development, for the MAXIMUS platform.
The finalization of the gamification process.
Guidelines related to the purposes and the dissemination mediums were set. In particular, the guidelines pertain to the visual identity and the partner activities allocation.
Additional points involved management and financial matters.
The MAXIMUS kickoff meeting concluded with a final evaluation.
The project's partnership is working towards producing efficient and quality results that would contribute to the teaching and learning processes. Institute of Entrepreneurship Development is pleased to participate in MAXIMUS and proudly considers it a promising initiative.