Data from the last year has shown a 48% surge in global e-commerce app downloads due to the pandemic. Not only this, but global online sales have grown by 11% year on year. Further, more than 100 billion hours of online shopping have been amassed globally in the last year.
These figures are pretty astonishing. With such a large percentage of consumers preferring to shop online, there has never been a better time to start an ecommerce business.
That being said, it is still hard to tap into oversaturated ecommerce niches like the fast fashion industry. Instead, it's a much better idea to look for an emerging niche that will be profitable this year.
So whether you're planning on starting a B2C or B2B e-commerce business, we're here to help. Below, we've pulled together a list of 11 ecommerce niches you should consider for your startup this year.
How to choose a niche for your ecommerce business ?
As we've said, it can be harder to break into oversaturated ecommerce niches. Still, it can also be tricky to know which smaller niches to tap into. So, before we look at the top ecommerce ideas for 2022, here are five steps you can take to narrow down your ecommerce niche:
• Assess the demand for your product: You can do this by defining a common problem that lots of consumers are having right now and be the solution to said problem – where there is demand, there is the opportunity to make money
• Research your competition: Another way to determine demand and ensure competition isn't too tough is to do your research. You can run an online search and check out their social media presence. If there's too much competition, it might be better to choose something else
• Make sure you won't hit a roadblock: You need to identify if there is going to be any restrictions or regulations surrounding your goods or services
• Look at the logistics: Begin to get an idea of shipping and storage costs if this is something you're going to need to start up your business. Some ecommerce niches might be more expensive or require more specific shipping and storage options
• Confirm profit potential: Take a look at your goods or service to determine the profit margins for different niches. This can help you decide which is going to be most beneficial and profitable
By following these steps, you can determine which niches will present the most demand, with the least competition and, of course, the biggest profit margins. Taking all of this into account, you can narrow down your list of ecommerce ideas. This will help you find something you are passionate about and want to market and sell.
Now let's get to it; here are 10 emerging eCommerce niches you should consider this year:
1. Eco-friendly products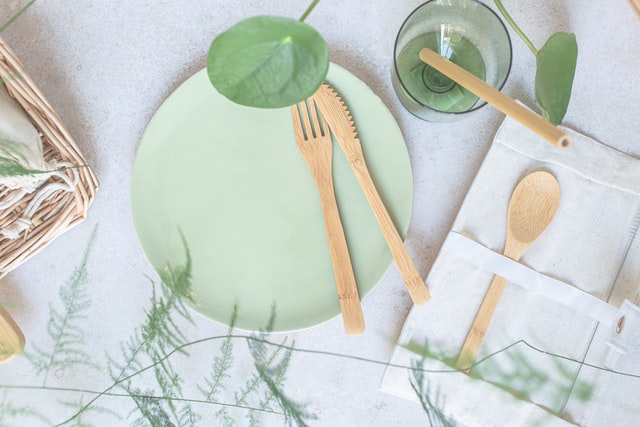 As we learn more about the damaging impact humans are having on the planet, more and more people are making small changes to reduce the amount of waste they produce, as well as their carbon footprint.
This makes eco-friendly products a very lucrative and smart decision right now. For example, some of the most popular and well-recognised eco-conscious items out there are metal straws, reusable feminine products, bamboo toothbrushes, and reusable bags.
However, there are so many more products that can be upgraded to eco-friendly versions. Consumers are always looking for new ways to be sustainable and smart.
2. Monthly or weekly subscriptions
From makeup and virtual workouts to books and home cooking, there are so many monthly (or even weekly) subscriptions out there to bring regular joy to customers. In fact, the value of the ecommerce subscription market has been predicted to reach $275 billion globally in 2022!
Of course, you'll have to put some careful thought into what your regular offering will be. But, alcohol, food, and meal delivery are proving very popular, as well as skincare products.
Some of these industries are understandably harder to break into. For example, there are already a lot of food subscription services. Therefore, it might be better to opt for something more niche, such as tea, coffee, plants, or books.
3. Home office equipment and accessories
With more people than ever working from home, the home office equipment and technology industry is booming! Particularly with so many professionals choosing to set up a home office or dedicated workspace.
And the great news is, you don't just have to offer the basic stuff like desks, chairs, laptops, phones, etc. There are lots of accessories you can offer, from stationery to personalised artwork, indoor plants, or desk plates.
So if you've got an artistic flair, why not target those working from home. Or, if you're looking for higher ticket items, then you could always sell technology or internet of things (IoT) devices such as laptops and smart speakers.
4. Alcohol
Do you brew your own beer? Or perhaps you're a dab hand at cocktails, and you want to share your talent? Well, we've briefly mentioned alcohol subscriptions already, but it doesn't just have to be done by way of monthly order.
Alcohol will always go down well with consumers, especially when you offer something a little different or homemade. From great beer and wine to ready-made cocktails, drinking has become all about convenience and being able to have a high-quality drink at home.
Just remember that while this might one of the emerging ecommerce niches, you will need to make sure you get all the relevant licenses to be able to trade alcohol over the internet.
5. Nutrition and wellness products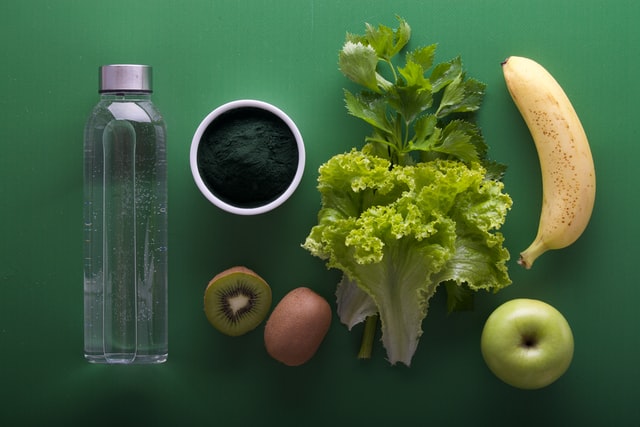 Another effect of the pandemic is that lots of people have begun to think more about their health and well-being. Another lucrative niche, the global wellness market, is estimated to be more than $1.5 trillion in 2022.
This is largely due to a boom in ecommerce sales of nutrition and wellness products. These include personalised supplement services, vitamins delivered to your door, protein powders, and healthy balanced meal replacements.
This also presents a huge opportunity to sell not just to individual consumers (B2C) but to businesses too (B2B). For example, selling to gyms, spas, or wellness retreats.
6. Home gym and fitness equipment
Following on from the last point, with people increasingly concerned about their health but also anxious about using shared spaces like gyms, there is a real need for home gyms and fitness equipment.
And again, you can get creative with this niche; it doesn't just have to be about selling traditional treadmills. In fact, devices like Peleton, which are internet-connected stationary exercise machines, have changed the face of at-home workouts.
Space-saving equipment is also very popular, with lots of people trying to maximise their smaller spaces. They certainly don't want gym equipment getting in their way on a daily basis.
Then there are subscriptions for virtual exercise classes or workout tutorials. Of course, this might require you to make the content yourself and can be a much bigger challenge to take on. But if you are passionate about fitness yourself, the at-home fitness market could be perfect for your startup this year.
7. Pet products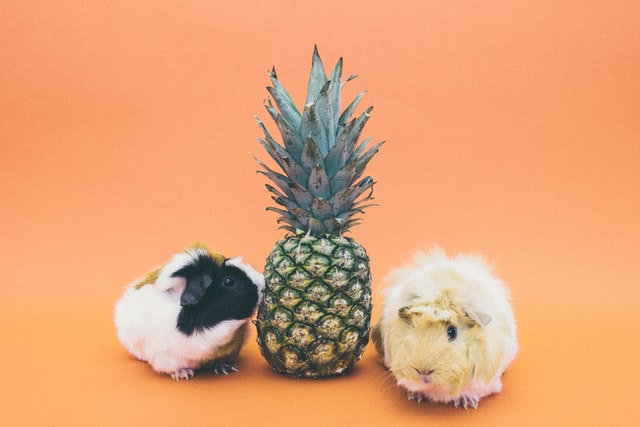 With around 56% of the population estimated to own at least one pet, the market for selling pet products is huge. Nowadays, our pets are more like family than ever before, with some even choosing to have pets over having children!
Therefore, with more people invested in the wellbeing of their pets, selling everything from basic pet products to clothes, toys and accessories can make you a lot of money – and you know the demand will be there.
And, of course, if you can do something a little different with your pet products, you'll make your ecommerce business even more desirable. An example of this could be more environmentally friendly products like disposable poo bags, toys made from recycled materials, or grooming products that are made with plant-based materials.
8. Smart home products and accessories
We've briefly touched on the Internet of Things (IoT) in terms of office equipment, but more and more people are using a range of smart home products throughout their houses for a number of different reasons. From heating devices, you can control from remote locations to smart speakers and video doorbells, these are increasingly becoming important and commonplace items in our homes.
As these are up and coming and lots of consumers are just starting to dabble with different smart devices, now is the perfect time to get involved in this industry. In fact, the smart home products market is estimated to reach a staggering $126,111 million in value this year alone.
9. Electric transportation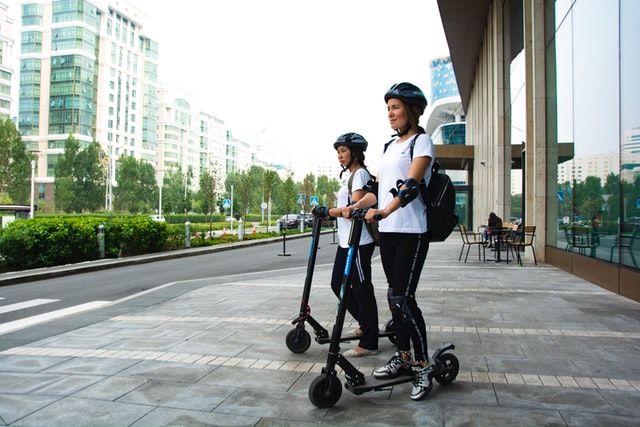 Another way of reducing our carbon footprint has seen lots of people turning to electric vehicles to get them around and choosing other methods of transportation, not just the car. A result of this is a huge boom in the sales of items like electric scooters, skateboards, and hoverboards.
This can be a very profitable niche as these are high ticket items, and you can charge a higher price for them. The only issue might be the logistics of getting the products from manufacturers to your customers; in this case, dropshipping might be the easier answer than having to store large amounts of big electric items.
10. Online learning portals
Finally, we have online learning services or platforms. Although, so far, we've looked largely at ecommerce niches that require products in some form or another, let's not neglect services as a way of making money online.
The demand for online learning portals has skyrocketed over the last few years. Particularly since the pandemic saw schools, universities, and businesses closing their doors for months at a time.
And these platforms are continuing to evolve, and the demand for these tools is only increasing. After all, being able to study remotely, no matter whether you're a student, a professional or just looking for a hobby, can be very beneficial.
This makes it one of the ideal ecommerce niches to invest in right now. Plus, you could make a huge profit if you can find more unconventional ways to help people learn or perhaps find a solution to a common problem with current online studying.