Marketing the products and the services offered is always a huge priority for a startup or an ongoing company. The right content can help you reach the right audience and build your brand while saving resources on the other side.
Content marketing is a strategy for creating and distributing relevant and valuable content. It helps to attract, get and engage a defined and understood target audience. It also establishes expertise and promotes your brand helping to keep your business on top.
Content Marketing for Startups
As a startup, you may have different things going on in your mind, and this might not be the first thing on your to-do list, but it should be among your top priorities. Content marketing for startups not only helps them in creating strategies for conceptualizing, planning, and sharing the created content for their brand but also helps them by providing leads and increasing their profitability. The key concept of such marketing is a subscription, which means focusing on retaining the targeted audience; developing compelling and useful content; and consistently delivering the content to them.
Content marketing not only helps build brand awareness by making it easier for customers to discover your company and your products, but if done correctly, it can be a valuable tool for growing your business and increasing revenues. However, it can be challenging to develop and implement a successful content marketing program. So before you get started, you should always have a clear strategy for developing your content and a plan to promote it.
Due to the rapid growth of social media over the past few years, it has become much easier for businesses to reach and engage with their customers by using different marketing strategies for your startup like content marketing, etc.
According to a recent report by HubSpot, "Content marketing is a top priority for marketing teams, encompassing multimedia formats and becoming more interactive and accessible in recent years. This year, video is the top media format (for the third year in a row) — but specifically, short-form video platforms like TikTok and Instagram Reels are growing the fastest".
To make your startup a success, you can apply the following content marketing strategies for their startups: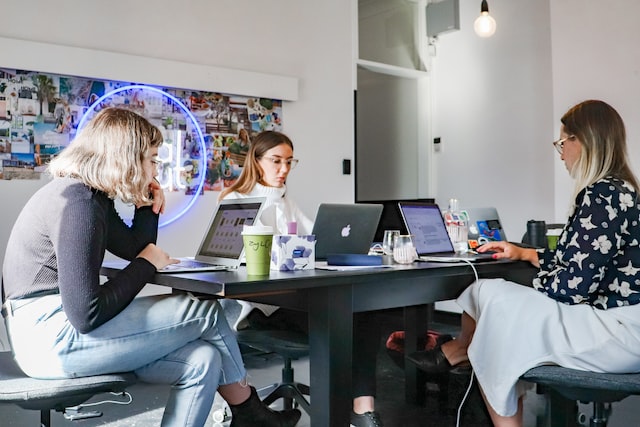 Setting a Goal for your Startup
Your goal should be derived by keeping the following in your mind :
Identification of the target audience.
The quality content you are intending to create to reach them.
The expected business outcome
Your statement not only provides a better understanding to your target audience but also helps them in understanding the outcome and the benefits that your firm would be receiving from it.
Your business goals usually include gaining more traffic, SEO success, developing more leads, increasing revenues, minimizing input, etc. To achieve your goals, you should aim at developing efficient content marketing strategies so that, in the end, your audience is satisfied with the service and the product provided from your end.
Creating Content Framework
A content marketing framework is just like a road map that helps you in having an understanding not only about which direction you should go but also helps you in smoothly reaching your destiny.
Creating a framework enables you to map out the required content helping in planning the customer buying cycle journey and seeing the impact it will have on your business. While creating such a framework you might come across different types of content you need to focus on such as.
Link Content: Helps in driving traffic not only from the internet but also from social media to your website, such content is usually created to attract backlinks for SEO purposes
Conversion Content: Helps in driving the visitors of the website to the next stage in the buying cycle through calls to action (CTAs). Such content is created with the aim of convincing prospects that they should surely buy from you.
Authority Content: This not only works as a helping hand in driving visitors to sales but also provides repeat traffic to your website, such content helps you in gaining the trust of the people so that they can see you as an expert in your field.
Creating a framework will help you in being on track by having a clear understanding of the customer needs and the generated revenue from the leads.
Creating Customer Persona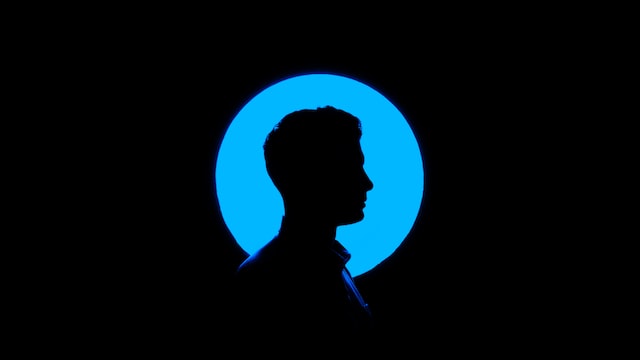 It is a type of strategy that arrives from the user interface and the design world. While focusing on such a strategy you should look at the demographic characteristics like the age and gender of the customer. Remember to see and write down the main points i.e., their familiarity with the technology, their interests, and their hobbies, etc.
Once you are done with having a clear understanding of your target audience, print the main points and stick the paper in your office or either share it with each member of your team so that all can understand the customer and be able to tackle them at the time of difficulty.
Try to make your content as simple as it can be for the general audience, as you never know that it might be okay for some but not okay for others. Therefore, perform proper research for gaining a proper understanding and providing excellent results in the end. Make sure you add this to your briefing document when you ask your agency to create any new campaign.
Listening to Podcast
This is a vital strategy of content marketing as it helps you in knowing what is trending among your target audience i.e. what they are talking about these days. You can also find out what they think about any brand or even about your startup or what problems people are facing or if they have any sort of issues with your offering.
It is also great to see and listen online (watching videos, reading articles and blogs, looking at photos or listening to podcasts, etc.) and find out good content that you can also share and increase your web tariffs. One can use applications like Feedly, Google Alerts, Spotify podcasts, etc., and you can also use Google Trends to find out search trends for keywords.
Describing Your Brand Story
In this type of strategy, you focus on describing what is your mission, your vision, your values, what is the story of your startup, etc. Always keep one thing in mind. People love to listen and share brand stories even today, not only me but also you trying to search for any new company or maybe your competitor. You will also look at the history of the company to know their story or about the company's growth, the way they work, the employees, and what makes them unique. The more twists and turns there are the more you will enjoy.
These stories will not only help you in overcoming obstacles but will also help you in increasing incredibility.
An important element of such a strategy is defining what kind of brand you are introducing when you have started your startup. You are recognized as a basic brand where people might not know you.
But as your offerings gradually satisfy the customer's needs, it makes them talk about your brand. This will then make your brand an exciting brand where you will have a large fan base with a large number of customers and, therefore, will be earning maximum profits. However, to reach there, you will have to apply quality strategies so that you are to overcome every hurdle and become a vital or exciting brand.
Selecting Social Channel Strategy
Content Marketing does look like a race but remember it's a marathon, not a sprint
Before deciding the type of content you are going to create for your startup, you are required to select a social platform (Twitter, Facebook, Instagram, Pinterest, etc.) where you are going to use it. If you are done with your listening stage you will get an idea about the most used social media platform of your target audience. So, make sure you are also there with them as well as you're going to synchronize the branding, the key messages, and your campaigns to grow your audience on social media platforms. Make sure you understand the latest features and trends on these platforms so that you can generate leads from them.
"Content Marketing does look like a race but remember it's a marathon, not a sprint" Don't expect to create a century of content in the first month. You'll need time to execute your strategy, and it's fine. Hire people and get your process done. You can also create a content marketing playbook that would help you in selecting the right content for the right platform; even if you effectively follow these strategies by the end, you will gain a better understanding not only about your customer but also about the position of your company.
Final Words
Content marketing for startups can be a great way to get your business off the ground. By creating and distributing valuable, relevant, and consistent content, you can attract and retain a clearly defined audience — and, ultimately, drive profitable customer action.
Content marketing strategies help you in gaining knowledge about the content that has to be created, how that content should be created, how it can be useful for your audience, and what all types of campaigns you can put because of research you have done in market analysis or research. Once that is done, you get a lot of ideas to promote your startup which then helps you in increasing your customer base and profits and thus achieving the desired results.