As the leading EU programme on supporting education, training, youth, and sports, Erasmus+ is set to last until the year 2020. Erasmus+ , is a programme that can provide students, a variety of other individuals as well as organizations with great opportunities to evolve and take important steps towards innovation. Whether they are part of an Erasmus+ funded project or they are just able to enjoy a project's outcomes.
The most effective way to gain access to the opportunities that the Erasmus+ programme can provide is to take part in projects. Participants from all around Europe can share amazing experiences while traveling under Erasmus+ funded projects as well as the skills and competencies they were able to acquire during their journey.
The Institute of Entrepreneurship Development, as a leading organization in the field of EU projects, has invested resources in bringing EU projects and young people together. In the period from 2014 to 2019, we gave the opportunity to 80 young men and women from Greece, to travel around Europe under various Erasmus+ funded projects and enhance their skills and competencies.
We give people the opportunity to become important stakeholders in the field of business, entrepreneurship, and startups. We focus on innovation and we try to promote social inclusion, every step of the way! We have organized training sessions for our participants always keeping in mind that the work we do here is to help them take the next step on a professional as well as personal level.
Bellow, you can see some indicative testimonials that participants gave us, regarding their experience with Erasmus+ funded projects they participated in as well as their collaboration with the Institute of Entrepreneurship Development.
Name: Yolanda Chatzaki
Project: Safe Social Media
Being a person who enjoys and strives to continually gather new experiences, definitely working with the Institute is one I would not forget.
At both meetings I attended, the Institute proved to be was trustworthy both on the part of those in charge of the preparation of the trips and of the representative who attended them project meeting with us!
Name: Maria Kesse
Project: Refugee Women
The institute has given me the opportunity to expand my horizons, express my views and concerns, and contribute to a better future for this vulnerable social group.
Name: Elpida Sdrali
Project: Start-up Academy
It was a great experience. I want to thank the Institute of Entrepreneurship Development for including me in this very interesting project and for the excellent organization. I definitely want to participate in more of IED's actions and future projects!
Name: Apostolos Nikoloulis
Project: Grow Your Raw
I had an amazing collaboration with the Institute of Entrepreneurship Development. The experience I had was unique and the organization just as good. I want to congratulate IED for the work they do and I hope that I get to participate in one of their project again in the future!
Name: Maria Moragianni
Project: Social and Solidarity Economy in Europe & Social Entrepreneurship in Youth Work – Developing employability and innovations among the youth people
I have participated in two seminars organized by the Institute of Entrepreneurship Development. The overall experience and impressions that I gained are extremely positive. I had the opportunity to participate in a multilingual dialogue and exchange experiences. In addition the staff involved was excellent and the collaboration with IED's directors was immediate, continuous and highly professional.
Name: Nikolaos Papachristos
Project: Social Biz, YSE, & IVET modules
The Institute of Entrepreneurship Development (ied) has given me some of the most beautiful moments of my life. I met people and made friendships that if I had not worked with them, I would not have had the opportunity to make. They are professionals, with the right skills and high expectations. Our cooperation has been and is perfect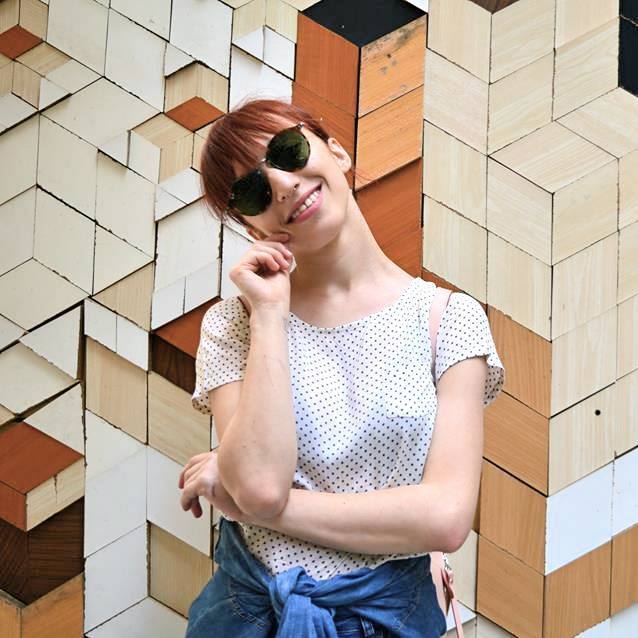 Name: Elisavet Latsiou
Project: Safe Social Media
The Institute of Entrepreneurship Developement is undoubtedly a worthy contributor to the EU's efforts and initiatives to develop entrepreneurship, research and support the smooth integration of vulnerable groups into society.