Your leads are the foundation of your business. Without a steady stream of qualified leads, your business might struggle in the long run.
Whether you're a start-up or an established company in your industry doesn't matter. A solid lead generation strategy is vital to growing your business.
What's Lead Generation
Before we start, let's first walk you through the basics.
A lead is a person that has shown interest in your products and services. A great example is a person landing on your site and filling out a form to get an offer. They usually have shared their contact details with you and showed an interest in buying from you.
On the other hand, lead generation is where you attract prospects to your business and generate interest in what your company is offering. Your end goal is turning that interest into a sale. Lead generation strategies are tactics that you can utilize to let prospects give you their information.
Now, we'll walk you through several practical lead-generation strategies that you can use to help generate more leads for your small business.
1. Develop Buyer Personas
Buyer personas can let you know where prospective leads go online, their challenges, and what they're looking for.
The more you know about your target customer's pain points, the more you'll develop a lead generation strategy that reflects their needs and wants, thus attracting attention.
Now, as soon as you create buyer personas, don't allow them to gather dust. They constantly need to be revisited to update your messaging and lead focus. The more you understand your leads, the more relatable you will be. Over time, this fosters trust and leads to a conversation.
2. Implement an SEO Strategy
SEO is vital for any entrepreneur or small business that wants to get organic leads. By optimizing your site and developing optimized content, you can target a particular niche, allowing you to be an authority in your field.
However, remember that this doesn't usually happen overnight. SEO takes time to see the results, and your progress can be measured monthly or yearly.
3. Set Up an Account-Based Marketing Campaign
Account-based marketing (ABM) is rising among businesses, regardless of size. Rather than a traditional or inbound lead generation model relying on a reductive approach, the ABM model is additive.
As soon as you gather information from your prospects, you can collect the data and attention of other decision-makers at the same company.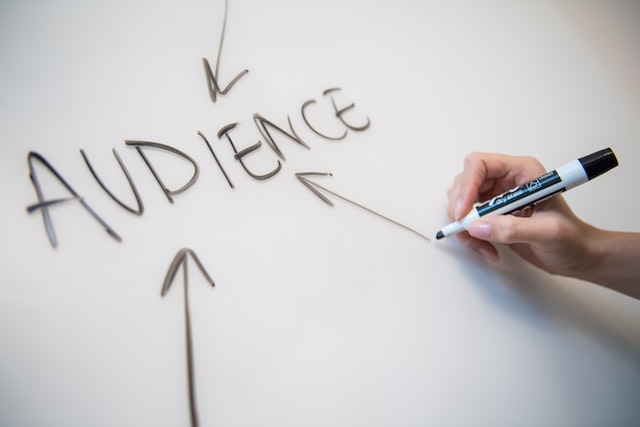 Moreover, with great account-based marketing campaigns, you can target an entire account as a market of one. Because you customize communications for individual companies, you can run your strategies more effectively.
As with micro-events, a sound ABM strategy allows you to focus on opportunities that best suit your business, eventually leading to more conversions and a higher ROI.
4. Join Social Media Groups and Communities
You can tap into prospects by developing a social media group or community that aligns with your industry. All you have to do is to establish real connections with these people.
Please ensure you share content that you think will be helpful for them. You can even share special promotions, offers, and links to join your email list.
Remember that these communities and groups also have their unique rules of engagement. Thus, you need to ensure that you respect them as well.
One of the best strategies is to go with the contribute first and later market rule. In this strategy, you answer questions 90% of the time, and then the 10%, you're sharing product links.
5. Offer Free Trials
Building a good brand reputation is one of the most important parts of lead generation and lead management. One of the best ways to do that is to provide free incentives to customers and prospects.
Established and more prominent companies don't have to do this since they've already established their reputation in the industry, so they have no issue buying products and services from them.
However, for small businesses, this luxury isn't always as common. Thus, you must soothe your prospects' reservations about you by providing free trials or premiums. That way, leads will have a chance to experience your product before they can make a big decision.
6. Keep Your Content Relevant
What's the industry-relevant question your business can answer more than anyone? Make sure you create content that appeals to and is relevant to your target audience. Make sure this is also something that your competitors couldn't replicate easily.
If you're struggling with what content to create, here are some of the most important types for B2B lead generation:
Well-researched and evidence focused
Opinion-formed content
By sorting your content into these two criteria, you can provide valuable advice to your leads throughout the buying process. It's also worth noting that B2B buyers typically consume approximately 13 pieces of content before they can decide. Thus, having different forms of content is essential for lead generation.
One of the best ways for prospects to look for that content will be on your profiles on social media.
7. Use Email Marketing to Your Advantage
Emails are one of the most cost-effective and valuable ways to generate business opportunities. So, ensure that you develop a solid opt-in strategy that satisfies your subscribers.
Here are a couple of tips:
Send valuable offers. Offers should provide practical and helpful information.
Include clear CTAs. Make sure customers know what you want them to do with CTAs.
Link to landing pages. This will be a space where you give details to customers for future remarketing efforts.
Thank your customers. Ensure you provide additional content and integrate social media sharing buttons to encourage leads to share.
Over to You
So there you have it. There are plenty of ways to grow your small business, and lead generation is one of the most effective.
So, ensure you create a solid lead generation strategy and connect with prospective customers meaningfully. Good luck!