Gone are those days when people had to go to offices where travel bookings would be made. Instead, online travel agencies took over these traditional methods of corporate travel management. Today, as online presence takes over, it only makes sense to automate the entire travel management process.
Considering the challenges service providers face in the travel industry, TravelPerk's top travel software solutions provide a comprehensive platform for a travel management system. A travel management software integrates itself with online booking technology. This software offers end—to—end solutions for travel booking for business trips, hotel reservations, back—office, and other operations.
What is corporate travel management?
In layman's language, corporate travel management refers to the company's structure that facilitates business travel. Planning a trip, booking and accommodating people, and taking care of documentation and approvals is included in this process. Most companies outsource these arrangements and facilities to a travel agency.
However, you can automate this process using technology to its fullest potential. The right software can make travel management easier without impacting your company's business potential.
Five challenges faced in corporate travel management
It is easy for things to spiral out of control within a company while making travel plans. Even the simplest of tasks require time and effort. Not everyone in the company can take on more work while there are enough pending tasks within the office.
1. Handling the number of requests
Big companies have a designated team that handles all travel inquiries from people. However, this is challenging for small companies as they already face a shortage of personnel. This responsibility then falls on the shoulders of the company's administration or finance teams.
One team member might inquire about the itinerary, the other about the payment process. Some might want to meet in person to know about the details. This hinders the employee or the team from doing what they were supposed to do. Automating the process will help solve this problem.
2. Keeping an eye on approvals
The company's travel plans have to be approved by the ones in authority. Team leaders and managers take care of this matter. However, sometimes the CEO has to approve certain matters. A corporate travel agency can automate this process and get work done without making anyone leave their desk.
3. Controlling the spending capacity
Business trips are an integral part of any business. There will always be unprecedented expenditures that can be hard to digest. But, to oblige the employees, companies are willing to go out on a limb. A corporate travel agency that has worked in the industry for a long time will know how to cut travel costs.
4. Enabling employees to make their own decisions
Many companies think that the easiest and the most effective way to keep expenses and complaints in check is to make arrangements by themselves. But once you allow your employees to plan out their itineraries, you will be surprised to see the burden that comes off your back. However, the challenge here is maintaining a budget and not costing the company more than expected.
5. Reducing errors
Any mistake made during travel planning can cause significant losses to the company. These mistakes can be due to incorrect expense claims, lost receipts, wrong billing, etc. These mistakes take the focus off of the employees' actual work and bring joy out of travel.
Top seven reasons why you should hire a corporate travel agency
With the help of a reputed corporate travel agency, you can successfully organize business trips. With someone else taking care of the nitty—gritty of travel management, all you need to do is pack your bags and reach your destination. The following reasons prove that a corporate travel agency is necessary in today's times.
1. In-depth experience in the field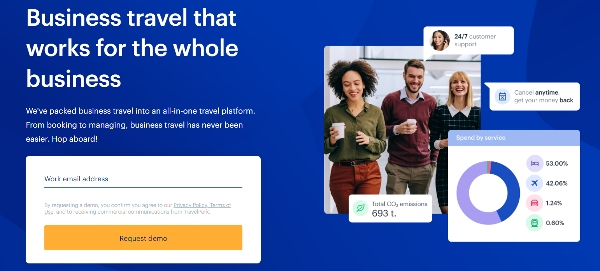 Today's leading corporate travel agencies have been in this business for many years now. Not only will they quickly provide solutions to you, but they will see your company through till the very end. You will be getting the best custom travel packages for your business trips.
2. A practical cost—cutting approach
Another reason why companies should opt for a corporate travel agency is that it will provide solutions that do not break the bank. In addition, these agencies have a vast network where they get the best travel packages. A corporate travel agency is worth the investment as they save your company's money.
The travel management software you use gives you access to discounted rates for corporate trips. The overall amount makes a big difference to the company, with employees traveling every other day.
3. Your best sidekick in times of adversity
Imagine your employees missing their flight due to traffic. Would they be willing to stand in a queue to resolve the issue? A corporate travel agency does all the running around for you, from rebooking to rearranging. As a result, your trip will be back on track as soon as possible so that you don't miss out on an important event.
4. Improve your network
Once you start using a corporate travel agency for your company's travel plans, you will be exposed to a broader network of agencies willing to help you. In addition, your corporate travel agency will soon be familiar with your preferred mode and timing of transport, place of recommendation, and travel routines.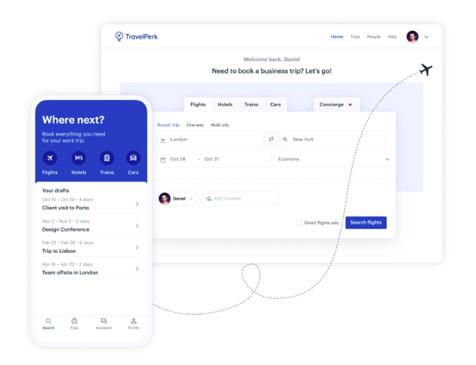 Once your company's association with the agency goes beyond business, you become their prioritized client. They will also be more invested in your company. As a result, you get access to better rates and the best travel experiences.
5. Many added benefits and insider deals
The resources your company has access to will be very different from those an ordinary traveler has. A corporate travel agency can go the extra mile by providing you with:
Better seats on the airplane
Added amenities at hotels and other places of stay
Free room upgrades
Tickets to events
Activities curated for you and your team
A corporate travel agency can quickly provide specialized services like getting you reservations at a popular restaurant with a long waiting line. Now, who in their right mind would say no to all of these additional benefits that come at a nominal cost? Your work trip will feel less of an obligation and more like a vacation.
6. Complete package of travel perks and services
Most corporate travel agencies go above and beyond to ensure that their clients have the best travel stories to tell. People working in such agencies are knowledgeable, passionate, and fun to work with. Their passion fuels them to keep looking for good travel opportunities. As a result, you can't help but be excited along with them for your work trip.
7. Travel and expense management
If your company doesn't have prior knowledge of travel expenses, then the expenditure will always be more. But with a corporate travel agency, you can be stress-free knowing that your money is being carefully utilized and in the best possible way. Eventually, you will be able to control the overall spending of your company.
Seven benefits of using travel management software
As more and more companies use travel management software for their trips, here are some benefits you will get once you jump onto the bandwagon:
Keeps employees in a pocket during trips
Saves bucks on fares and accommodation prices
Personalized travel policies for clients
It saves you time by smartly streamlining the process
Access to preferred suppliers
Flexible travel management system
Ensures security for you and your team throughout the trip
Fair treatment to its user regardless of their work profiles
Travel smarter with these insider tips for business trips
With travel management software making business trips more effortless, you have more options at your fingertips. The following insider tips will help you in booking and planning better trips:
Use innovative tools to organize travel-related details in one place
Book for one-way flights as fares for round-trip bookings are usually higher
Compare the prices between home rentals and hotels before booking your stay
Avoid high premiums on airfares by booking at least eight days before travel
Store receipts electronically