LIVERUR project aims at modernizing the small-medium rural businesses present in the European territory. SMAEs (Small – Medium Agricultural Enterprises) do represent crucial actors in the structure and the dynamics of EU rural economy: despite the on-going consolidation process, rural activities in Europe are still carried out primarily by small or very small holdings.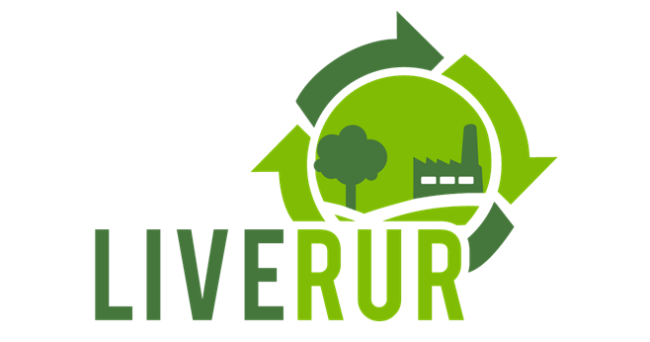 LIVERUR goal is introducing the Rural Living Lab research methodology in SMAEs framework, in order to identify and analyze various business model approaches, to that create added value, social cohesion, jobs, stakeholders' integration, actors' inclusiveness, business resilience facing to the global markets and to the climate change impacts and is likely to be up-scaled and replicated. Living labs are user-centered, open-innovation ICT enabled ecosystems often operating in a territorial context integrating concurrent research and innovation process within a quadruple X (Government, Industry/Agriculture, People, Academia) public-private-people partnership.
Within this framework, LIVERUR partnership has finalized the report on the conceptualization of existing rural business models in EU and regional areas, aiming at capitalizing and sharing know-how on existing business models and value chains in rural areas, focusing on:
Creation of an extensive analysis of the existing business models in rural territories in order to foster collection and capitalization of existing knowledge;
Development of a comprehensive approach to rural business models' analysis, which will identify relevant benchmarking criteria and suggest innovative comparison strategies.
The report developed consists in collecting and analyzing the existing business models that are operating at the European and regional/local level, providing a framework and basic stateWP2.1 Deliverable D2.1_ Final of the art for benchmark study, and further steps of LIVERUR. The methodology adopted in order to develop the report included three basic steps:
Desk research to get a general overview of the rural area in EU and neighborhood countries (inside and outside the consortium area) and of the main issues to address.
Data collection from partners through an online questionnaire and database of 256 projects/initiatives, giving a much more micro-picture of the rural areas panorama and highlights specificities and main challenges among EU countries, which should be addressed in LIVERUR further steps.
Conceptualization of six existing business models' types and seven innovative trends, through analysis of the macro and micro-picture. Finally, the 256 cases of the database were split into these categories, and around 30 cases from the database were used to exemplify the conceptualization.