Having a job is integral to realizing one's goals, and people should be able to start on the right foot from a young age. However, for various reasons that we will not analyze in this article, there are countries suffering from low youth employability and, thus, high unemployment rates. Examples of such countries are those from the European south and those surrounded by the Mediterranean Sea.
Youth employability has been a European priority for years, supported by various EU programmes and funding opportunities.
At iED, we proudly announce our participation in the "EYES: EntreComp to create Youth Employability and Social value" project, which was launched in April 2022.
Let's dive in to find the EYES project will be about and what are the partners of the consortium.
What is EYES?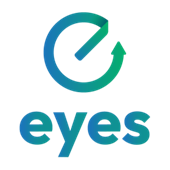 EYES is an Erasmus+ project with a duration of 2 years and the involvement of 6 partners from an equal number of European and Mediterranean countries.
The project's inspiration were the societal challenges we faced during the pandemic with a focus on youth. With all the changes that occurred in the last couple of years, in all areas, there is an opportunity to start anew for the economic reconstruction with the end game to increase youth employability.
EYES proposition is to use social entrepreneurship, including youth work, which are appealing to youth, to provide youth employability opportunities and answers to societal challenges.
The project wants to equip NGOs and youth workers with valuable tools that can help them promote and educate youth in social entrepreneurship and sustainable development.
How will we do it?
Together with our partners, we will combine entrepreneurial practices, youth work approaches, and non-formal education methodologies to create a set of competencies that can help youth become social entrepreneurs.
Some basic aspects of our work will be analyzing:
The skills needed to become a social entrepreneur based on the EntreComp model,
The model for entrepreneurial ideas with a focus on the CANVAS model applied in social businesses,
The different aspects of social impact linked to the SDGs.
Additionally, we will strive to achieve the following:
Map needs, ideas, tools and good practices related to social entrepreneurship from Mediterranean and EU countries,
Develop new educational models to provide necessary skills and knowledge to young people to develop social enterprises. Further, for youth activists and youth workers to act as multipliers,
Support the creation of local and online cross-sectorial networks working for the creation of new entrepreneurial ventures for social impact,
Reinforce Euromed cooperation to provide answers to common youth challenges such as unemployment, migration and post-covid reconstruction.
Who we are
EYES is a consortium of 6 partners from Mediterranean countries not limited to Europe. They are:
Keep yourself updated with all the news about EYES and its future steps.