There are many people on the internet wondering how they can become entrepreneurs. The truth is that there is not a single path to make you one. Entrepreneurs have very diverse backgrounds, and practically, anyone could become one, given the circumstances.
However, to become a successful entrepreneur, you need to have a mix of soft and hard skills. You do not need to be a business graduate to have essential entrepreneurial skills, but there are alternative ways to learn and develop them. Let us find out alternative ways someone can improve their entrepreneurial capabilities.
Why is it essential to develop entrepreneurial skills?
Entrepreneurship and startups are trending topics right now, mainly due to the Covid-19 pandemic, which severely impacted the global economy. During that time, many businesses were forced to close down, while at the same time, numerous workers lost their jobs. Many view entrepreneurship as the vehicle for growth and recovery to reverse this negative economic environment.
Skills for entrepreneurial success
Creating a successful business is not easy. If you consider becoming an entrepreneur, you should learn and develop entrepreneurial skills to help you manage a business. Developing various skillsets also increases your entrepreneurial competencies because entrepreneurial skills have applications in different job roles and industries. As an entrepreneur, you can take on many business roles inside your business. For this reason, you need to possess a variety of skills to support every need.
Some critical skillsets for entrepreneurial success are:
Business management skills
teamwork and leadership skills
communication and listening
financial skills
critical thinking skills
Five ways to learn and develop your entrepreneurial skills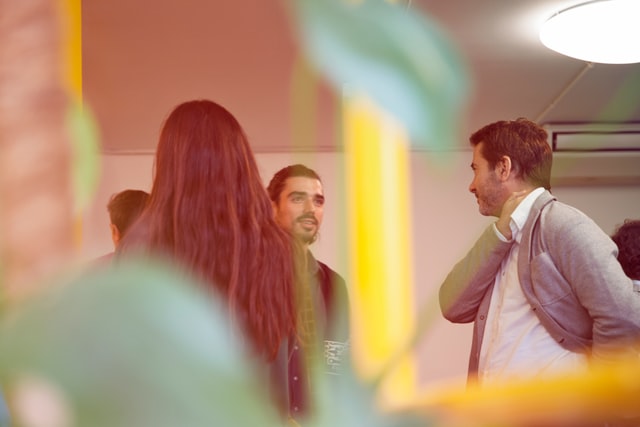 1. Improve your interpersonal skills
An entrepreneur, especially someone just starting, is essential to have good interpersonal skills. Entrepreneurs need to be confident and likable, and you need to make sure to polish those qualities early on. Startup founders, for example, get to meet many people, and pitching their ideas is one of the most important things they have to do to convince investors. You can improve your interpersonal skills by practicing in your daily conversations with others.
2. Go to events and workshops
Attending business events and workshops for entrepreneurs is one of the best alternative ways to develop your entrepreneurial skills. Not only can you learn valuable things that you can apply in your business, but you also get to network with other business owners. These contacts may prove valuable in the long run, and you will get to know experienced entrepreneurs who can give you valuable insights.
3. Find an experienced mentor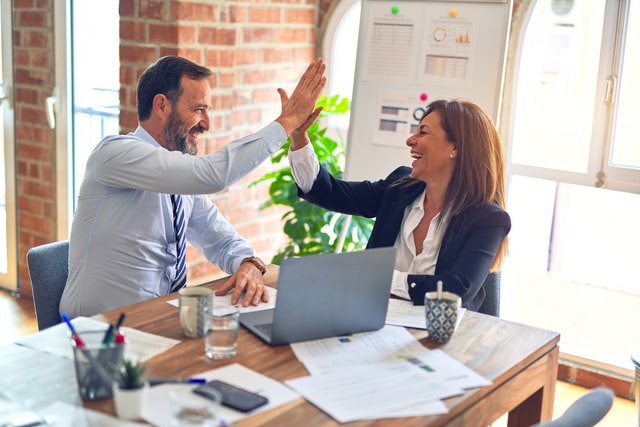 Seeking out mentors is like asking questions in class and can be extremely valuable to learn and develop your entrepreneurial skills. You may spend a day with someone to see how they run their company, or you could meet with professional groups to discuss various day-to-day business needs. You will be amazed to find that many experienced and successful entrepreneurs are more than willing to mentor you and provide professional guidance.
4. Build your leadership skills
To develop your leadership abilities crucial for any business or project team, you can look for opportunities to be the team leader or manager. At the same time, you should constantly seek feedback from your coworkers to find out how you perform as a leader. Feedback will help you build your leadership skills and improve your management capabilities.
5. Figure out how to manage your finances
Finally, one of the essential entrepreneurial skills that you need to learn and develop is how to manage your finances. Usually, as soon as entrepreneurs start a new business, they are also in charge of finance until it takes off. Although you could hire a professional to help you, it would probably be a good idea to take it upon you at least for some time. Finance is integral to any business, and you should spend time learning all the financial processes of your business. Only by doing so can you better understand your business and how it can make a profit. Knowing your business finances can also make you sound more confident while pitching about your company and eliminate the possibility of getting asked a question that you don't have an answer to.
Conclusion
Businesses are integral to an economy as they can provide employment and economic growth. The pandemic has changed the business environment creating new needs and priorities for the world. One way to reach those priorities is through entrepreneurship. Together with encouraging entrepreneurs to be more entrepreneurial, equal emphasis must be given to the entrepreneurial skills they to learn and develop to succeed as business owners. The basis of entrepreneurial skills is various skillsets that apply to various job positions or industries with a handful of ways to work on them daily.
---
The BIG InternPrize Project
BIG InternPrize project is an Erasmus+ strategic partnership for Vocational Education and Training that seeks to make the new generation of entrepreneurs. Its' basis is on the idea that entrepreneurial skills and attitudes can be learned, and therefore it wants to create a connection between education and work. It focuses on the "Ideas and opportunities" competence area of the EntreComp Framework and wants to help students develop entrepreneurial thinking from a young age. For this reason, it will develop bite-sized learning content on entrepreneurial ideas, create opportunities to develop their business ideas, and present them to entrepreneurs. Finally, it will get them in touch with mentors that can guide them and talk to them about doing business.